I think we're overdue a catch up!  A lot has happened since I talked to you last.
But first I want to share this beauty that I saw recently –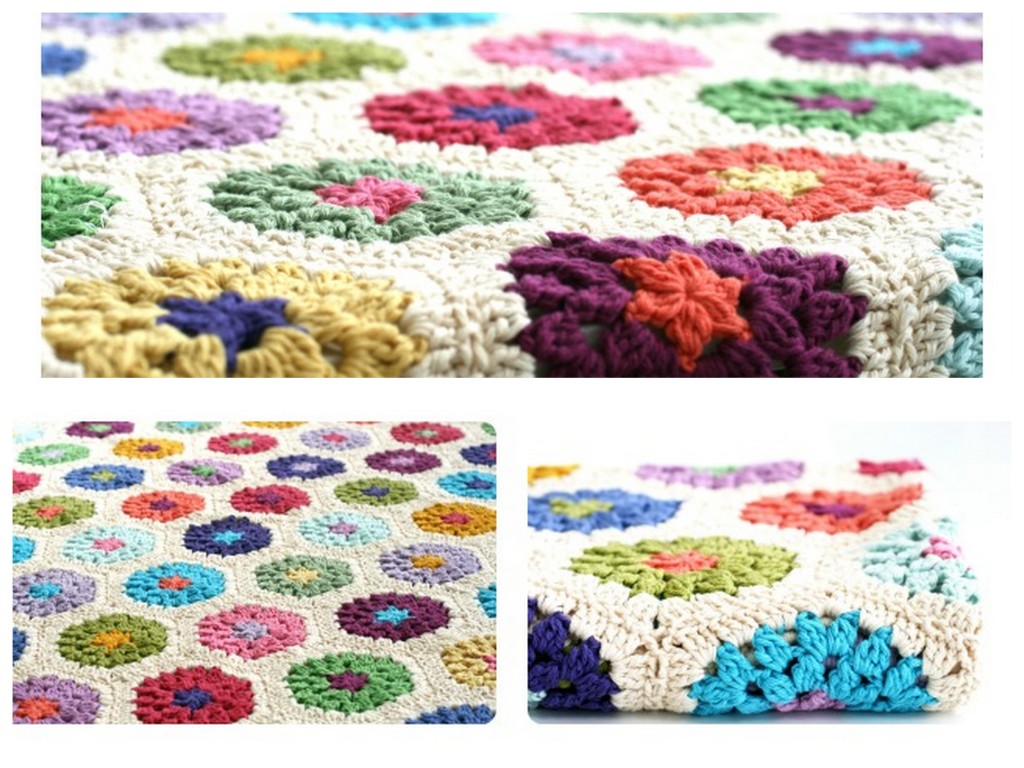 This photo is from the Tangled Yarns website, link to the page here  There was no link to any pattern there, but I couldn't resist having a go myself with my stash of rico cotton aran.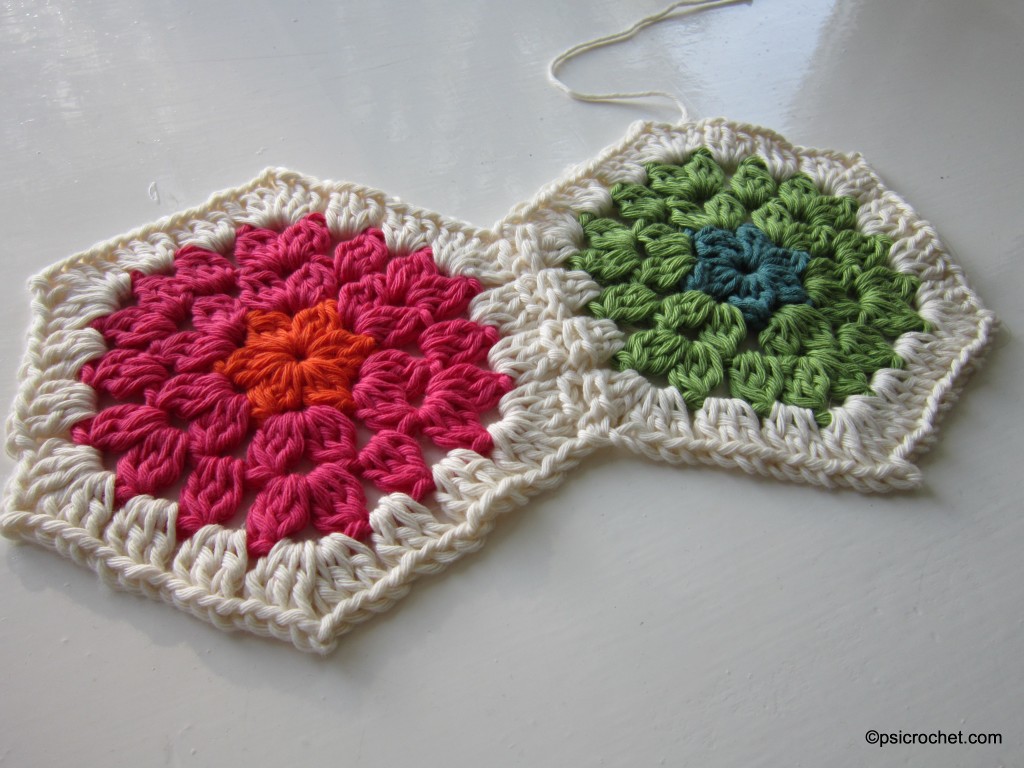 I just love the large splodges of intense colour worked in lovely matte cotton.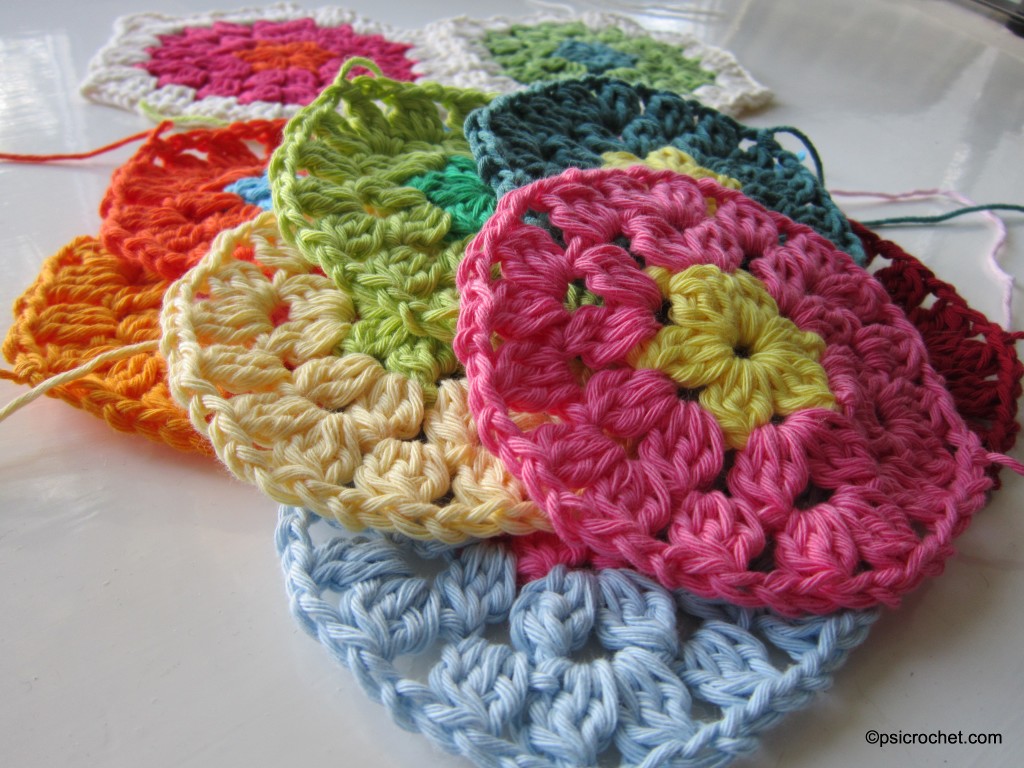 Very simple to make these are just made up of  dc 3 together, ch 2 (US instructions, UK tr 3 tog ch 2) in each of the rounds with a traditional granny row to finish off.  Just lovely!
So, I had some annual leave recently and my elder daughter, Vicki, came to visit me along with her partner Liam.   Aaaaaaah, it was just bliss!  The week flew past, but we managed to enjoy what may be the last of the summer by picnicking on the beach…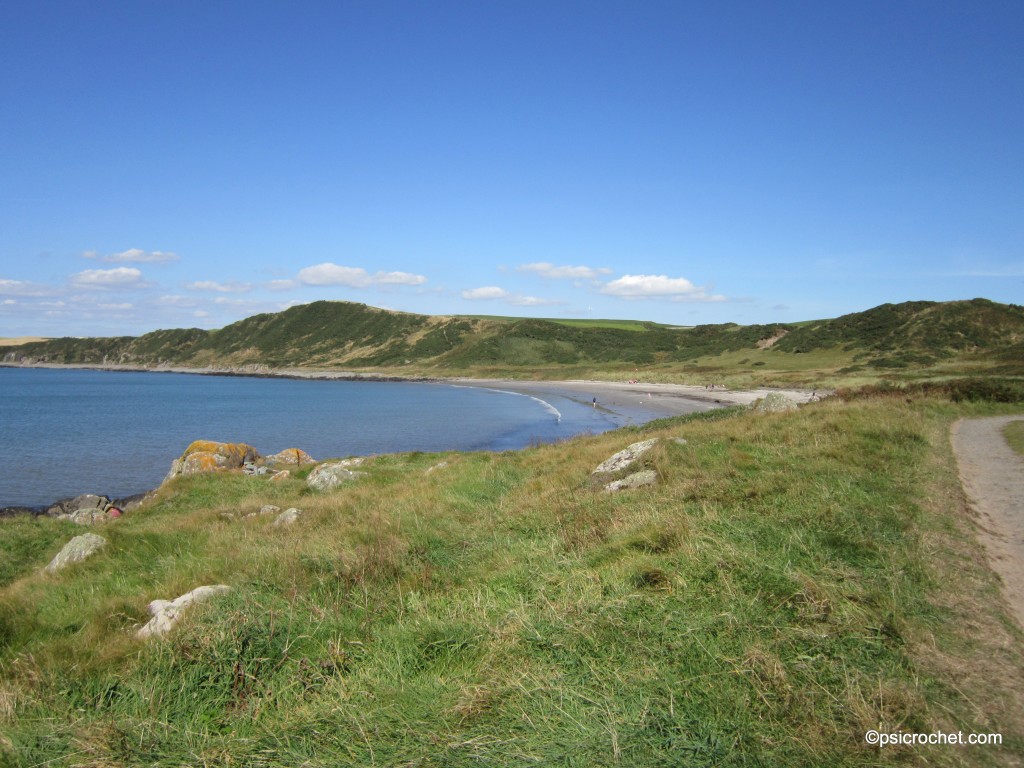 This bay is a hidden gem, and at one stage I was doubtful my car would make it on the very stony track that the road became.  But it just added to the sense of adventure and fun.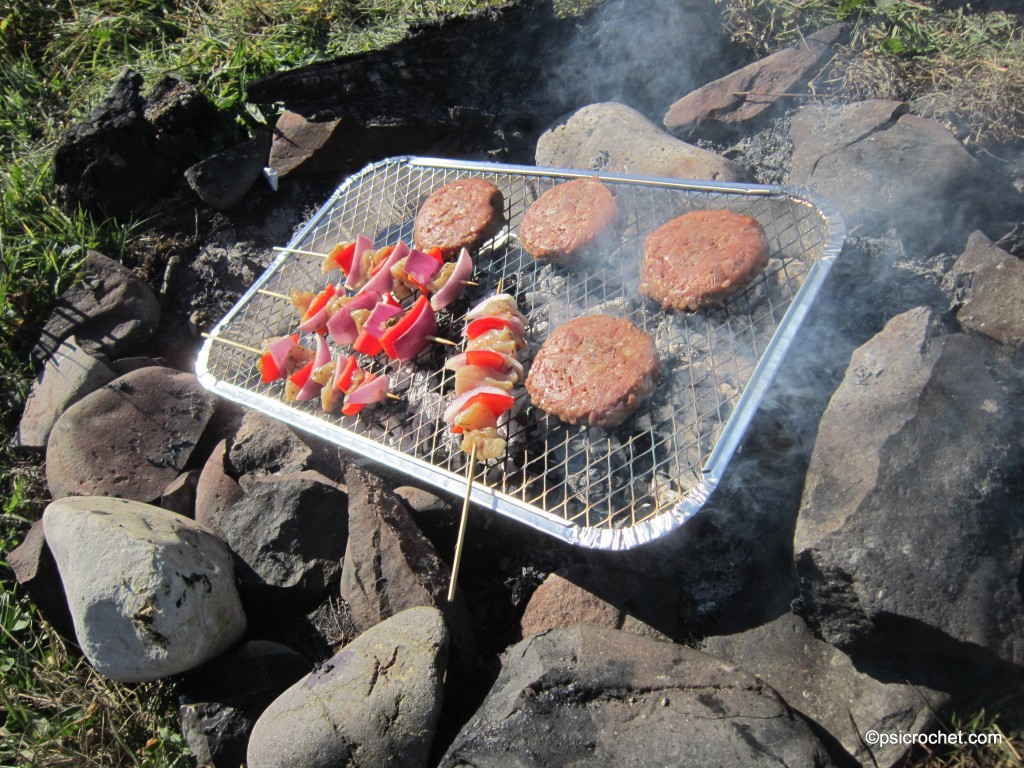 We cooked kebabs and burgers, and drank wonderfully refreshing lemonade.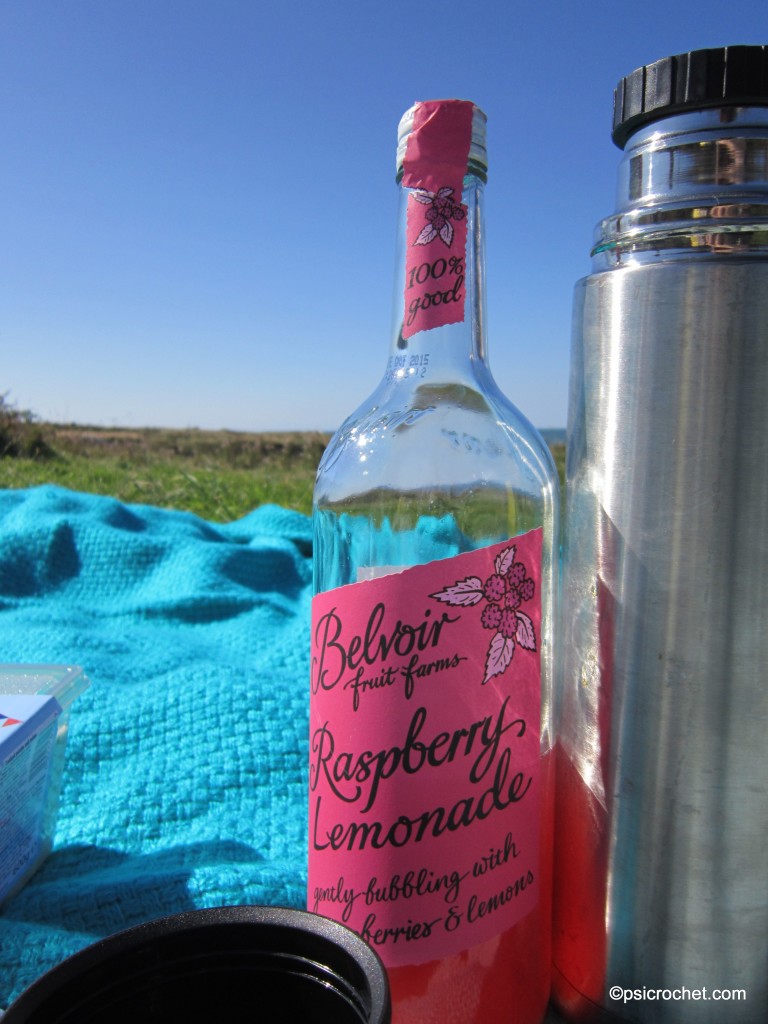 It was a fantastic day, and we lounged, and talked, and played cards for hours!
Another day saw us taking the ferry to Belfast.  We went to the Titanic Museum.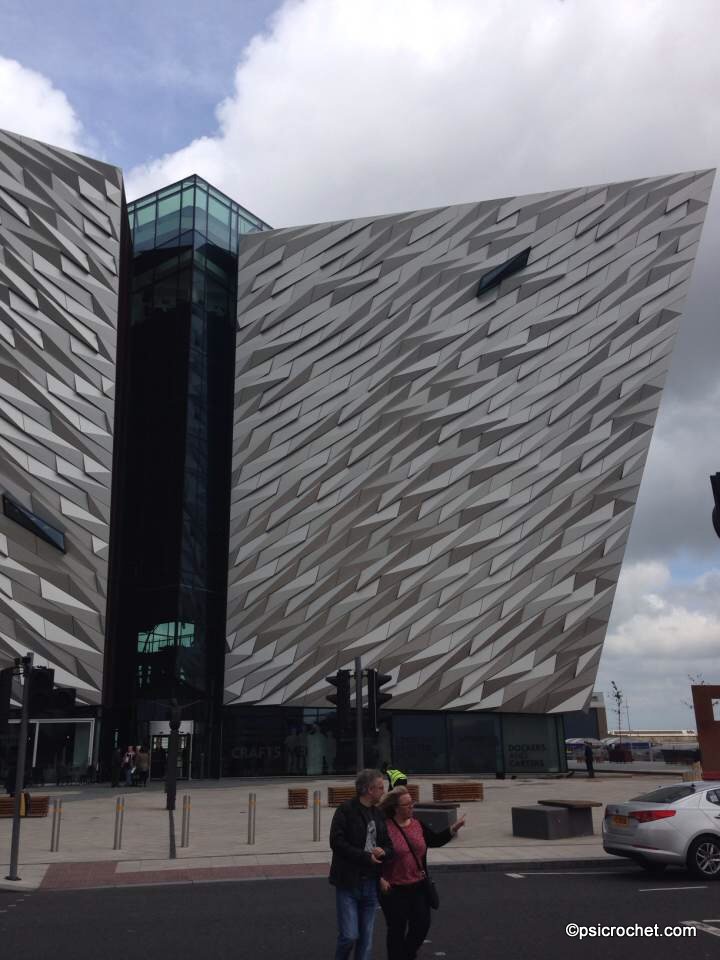 It was good, although I think it would describe it better if it was called the building of the titanic museum.  Very good tea room here though, if a little expensive!
We then visited the Crumlin Road Gaol, which dates back to 1845, and only closed it's doors as a working prison in 1996.  We took a guided tour, and heard about the history of the site from when women and children were held within it's walls, through to the political segregation of republican and loyalist prisoners.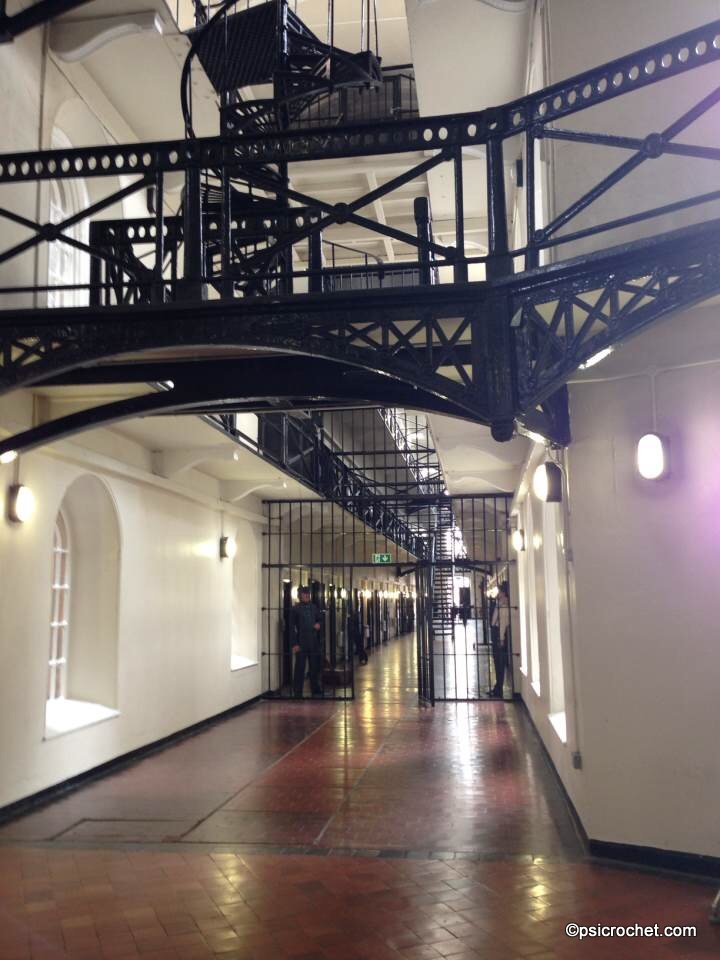 It was surprisingly interesting; I think I preferred it to the titanic museum!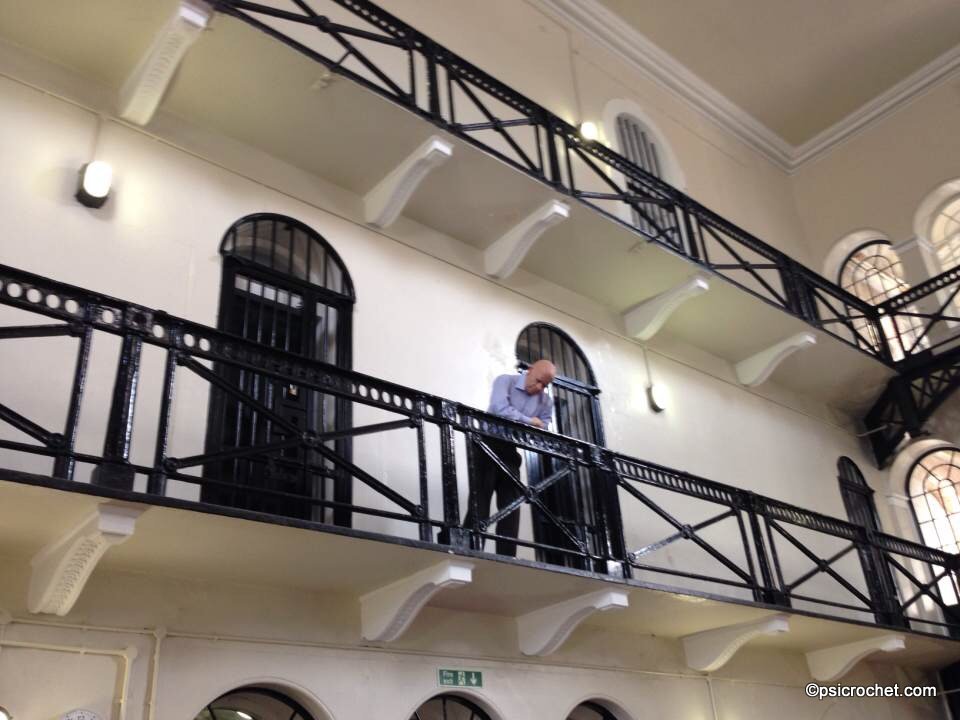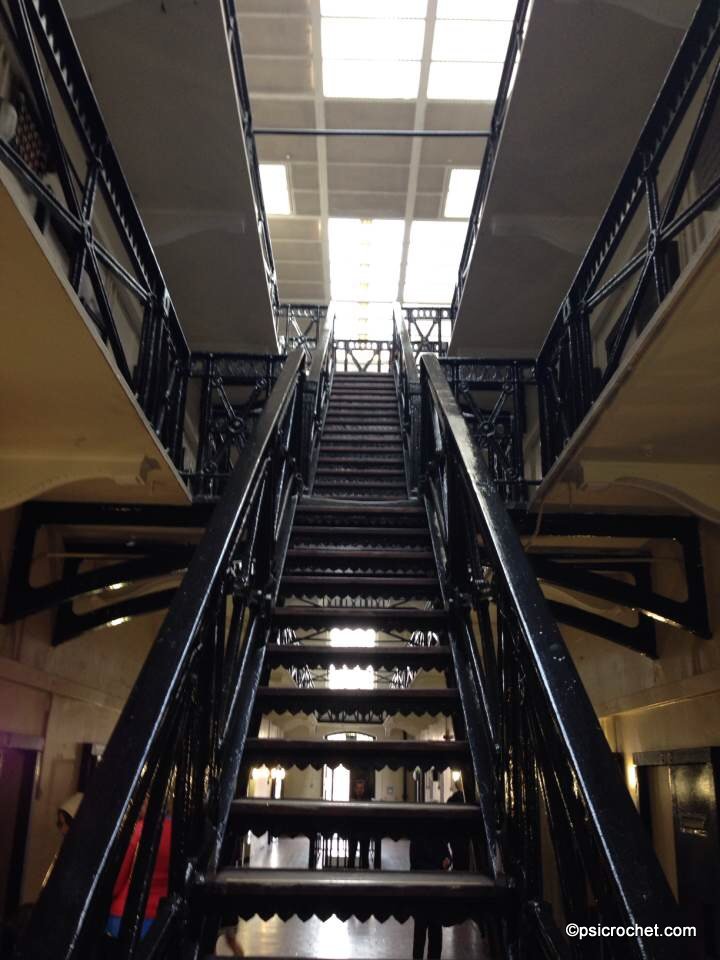 Part of the prison has now been completely modernised and refurbished, and now hosts conferences and even live music – apparently a Johnny Cash tribute act goes down a storm!
It was only a short walk from the prison to the town centre and City Hall.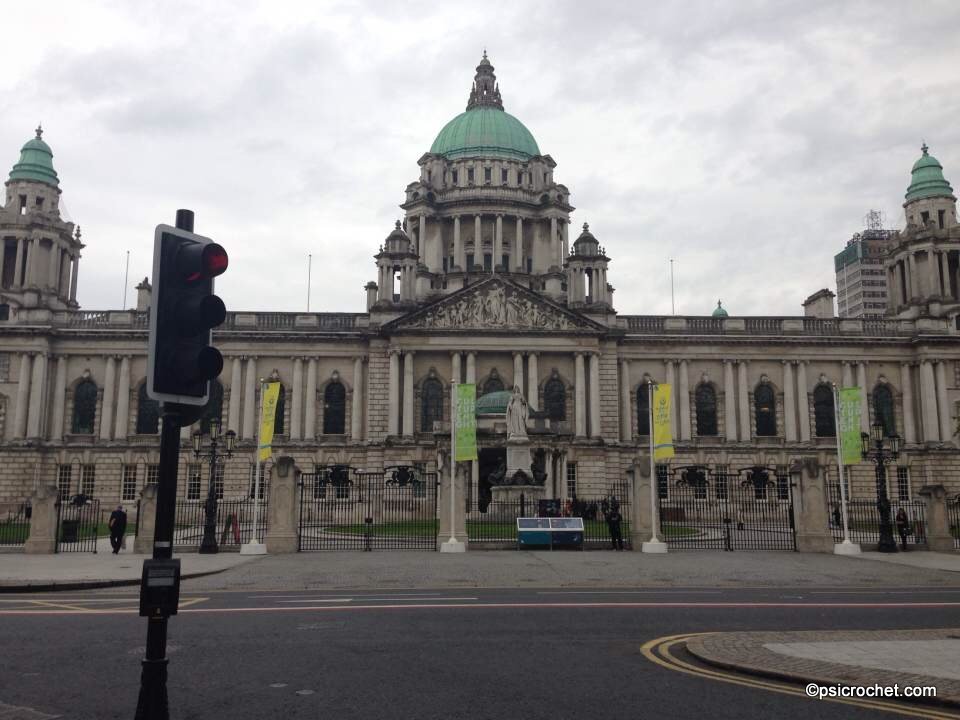 I recommend Belfast highly; we had a great day.
Back at home Sophie was full of beans….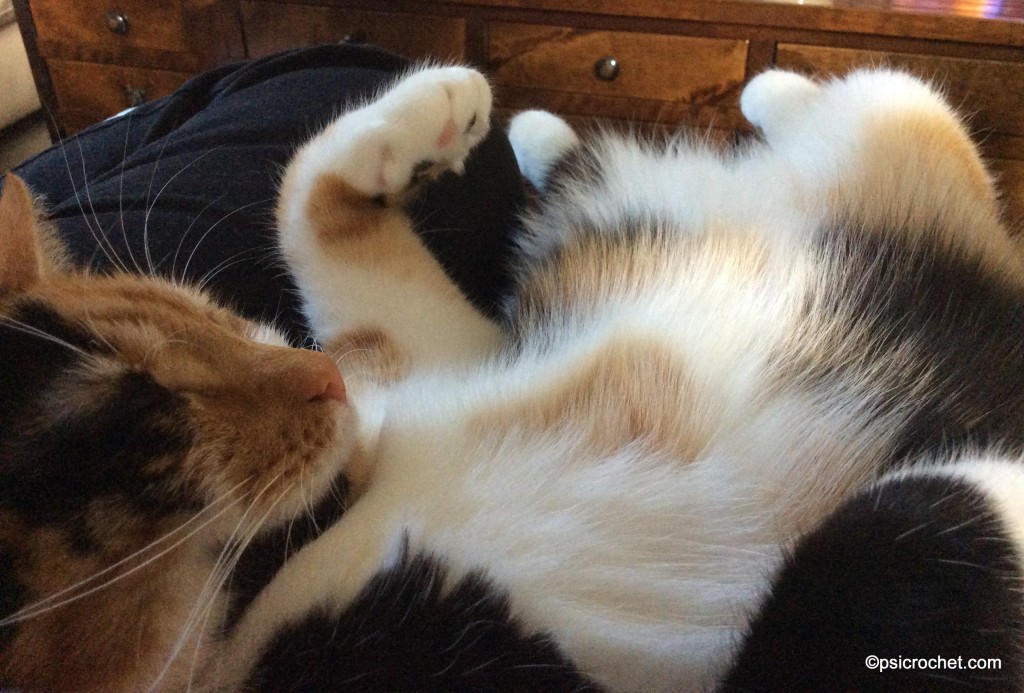 Well maybe she'd just eaten all the beans….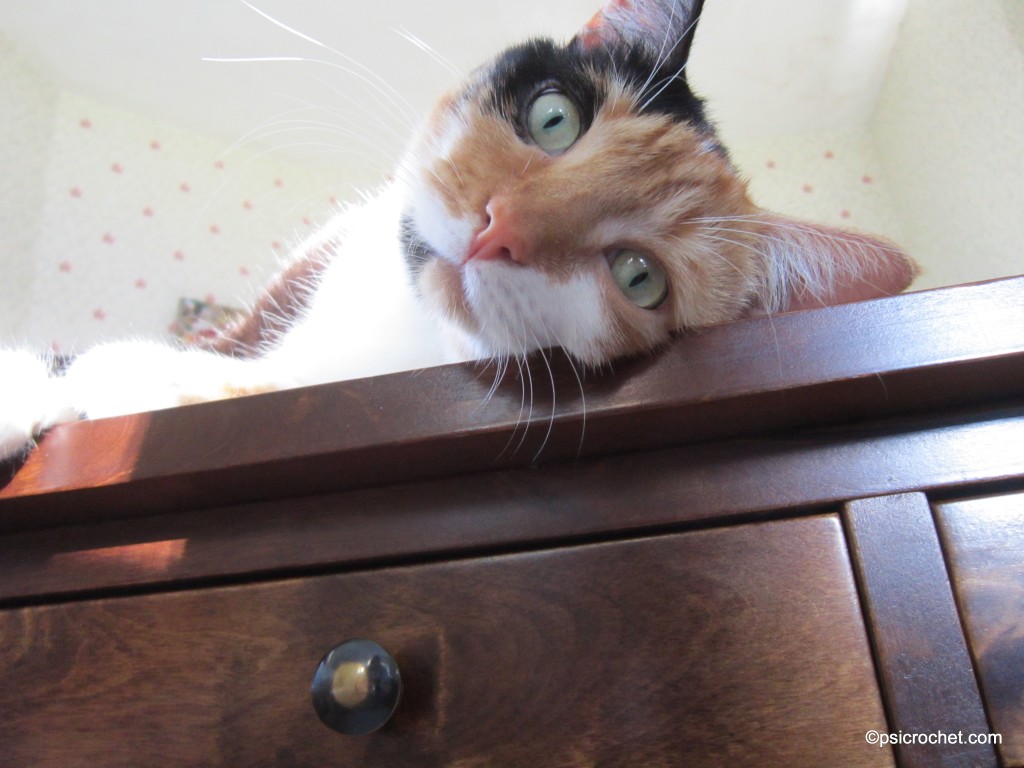 I also found time to work on my v stitch blanket.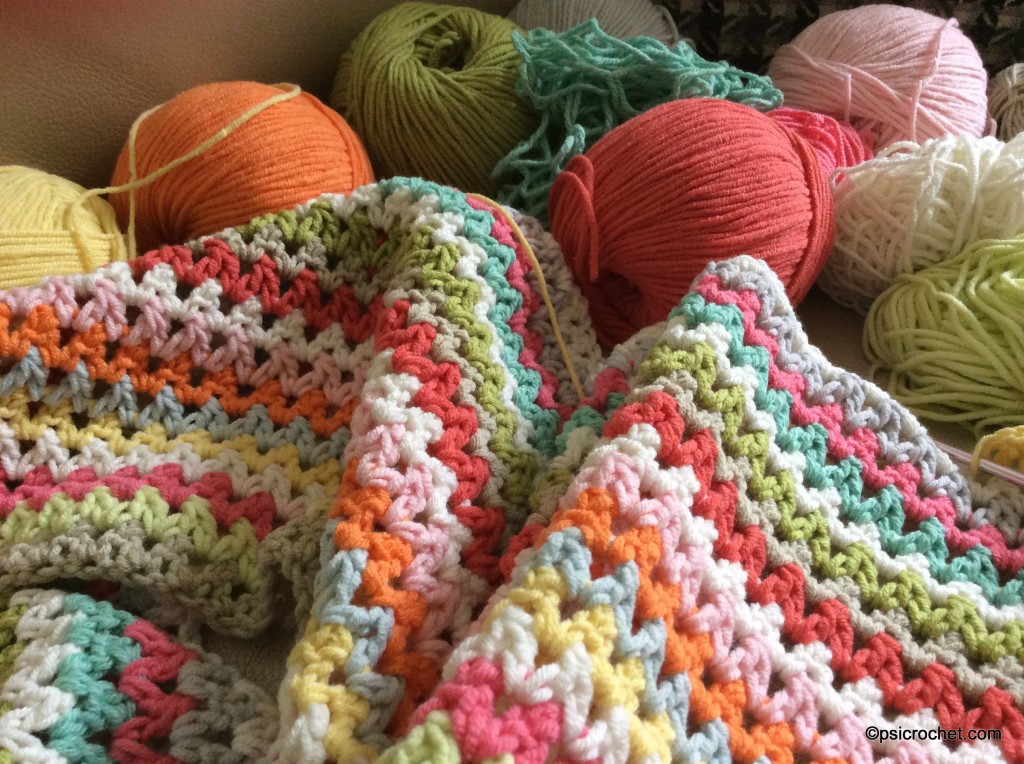 While I really wanted to try the pattern, there was a specific reason that I started this blanket…  Something very special that I can now share…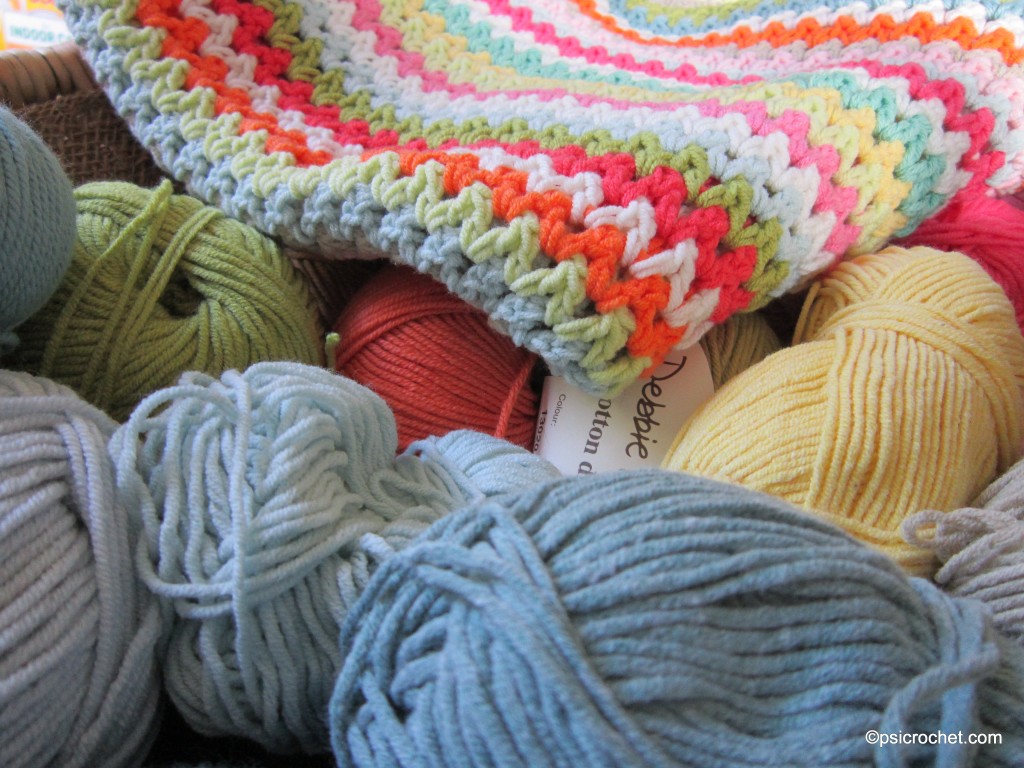 My darling Vicki, and Liam had their own special news…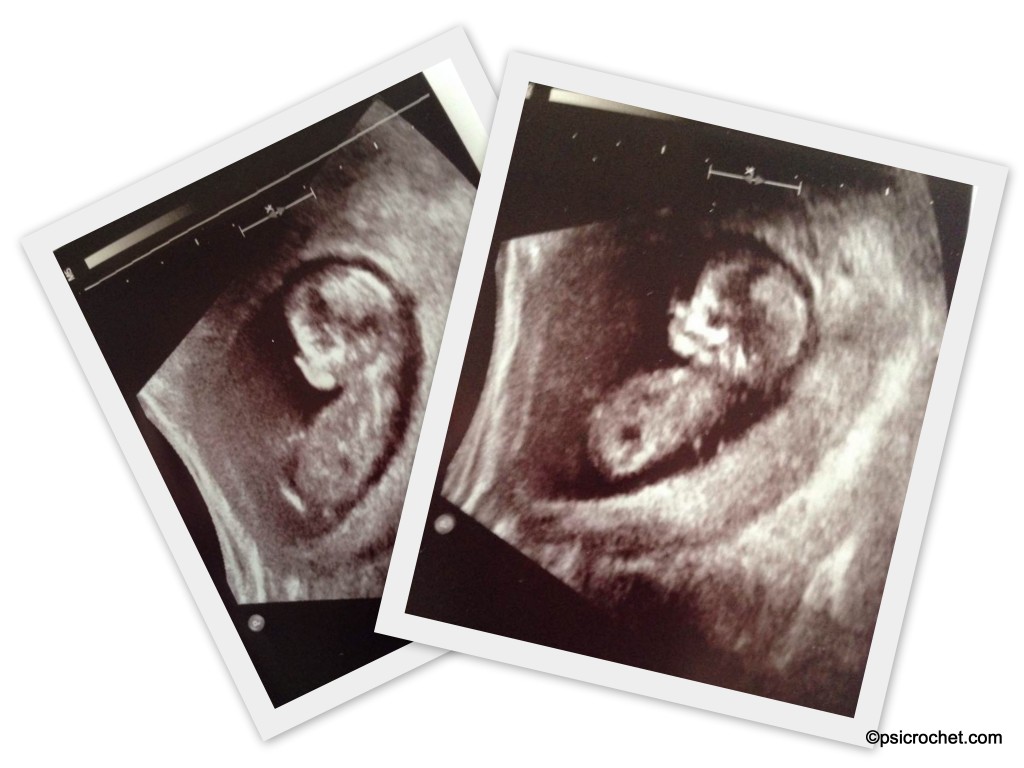 Oh my goodness!!!!!!!!
Happy crocheting!