So perhaps not the absolute perfect daisy, but I have to say that I'm completely in love with them.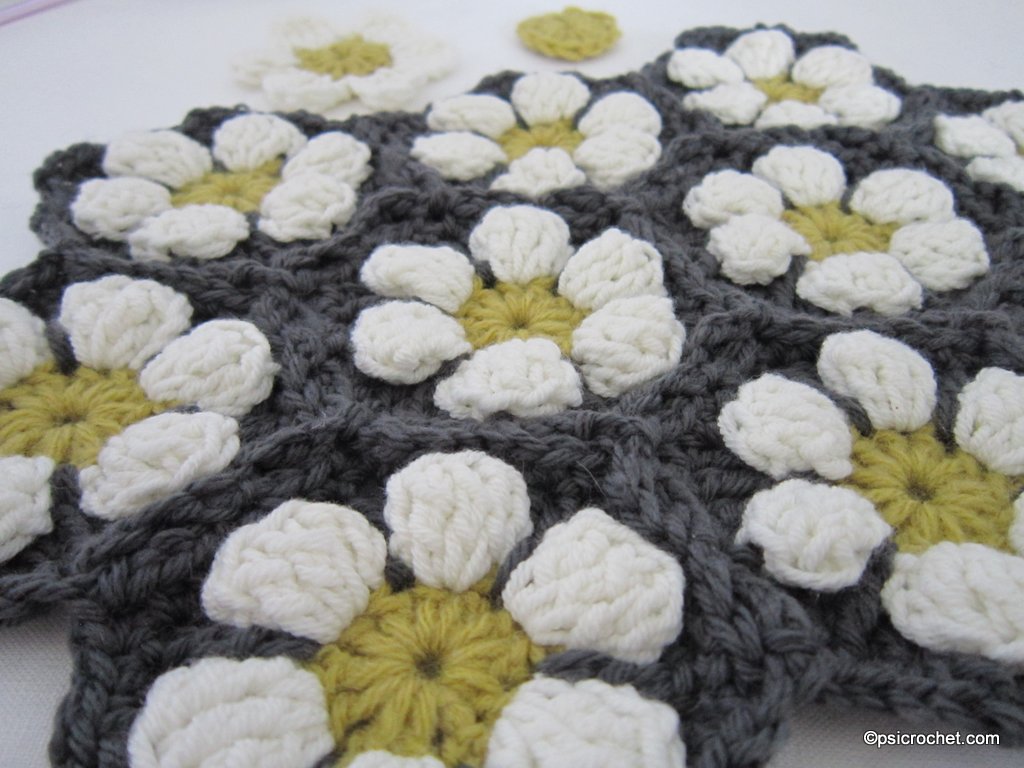 I love the squishyness of them; not a bobble, but not completely flat either.  I think they are amazing made with a mix of pure wool, and cotton acrylic yarns – the crisp cotton mix petals contrast brilliantly against the slightly hairy (not the best word I'll try again) fuzzy centres and background.  The petals are a lot flatter and wider than my puff daisy hexagons, and the finished hexagons are thicker – perfect for a snood or bag, or if you have lots of stamina a fabulously warm lap blanket.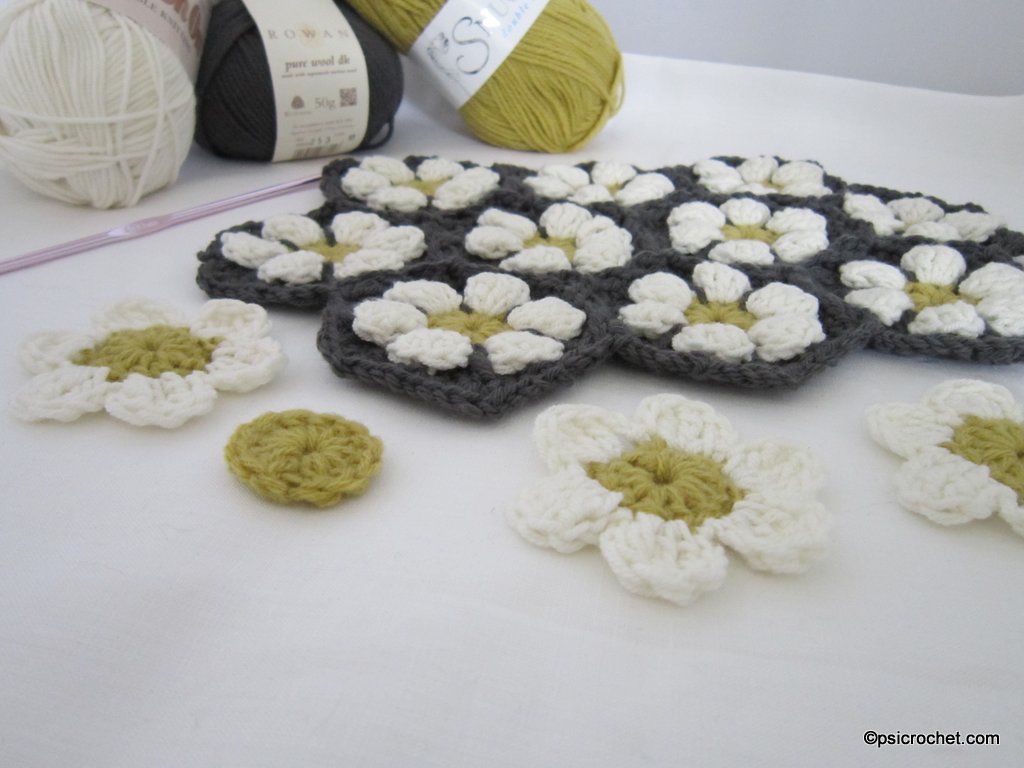 I hope you love them too and the pattern is now available to club members in the patterns tab above.  The pattern includes a photo rich tutorial.   Oh, and while I may think they are perfect, not everyone will agree with me, so its renamed 'The Daisygon'!!
Happy crocheting!