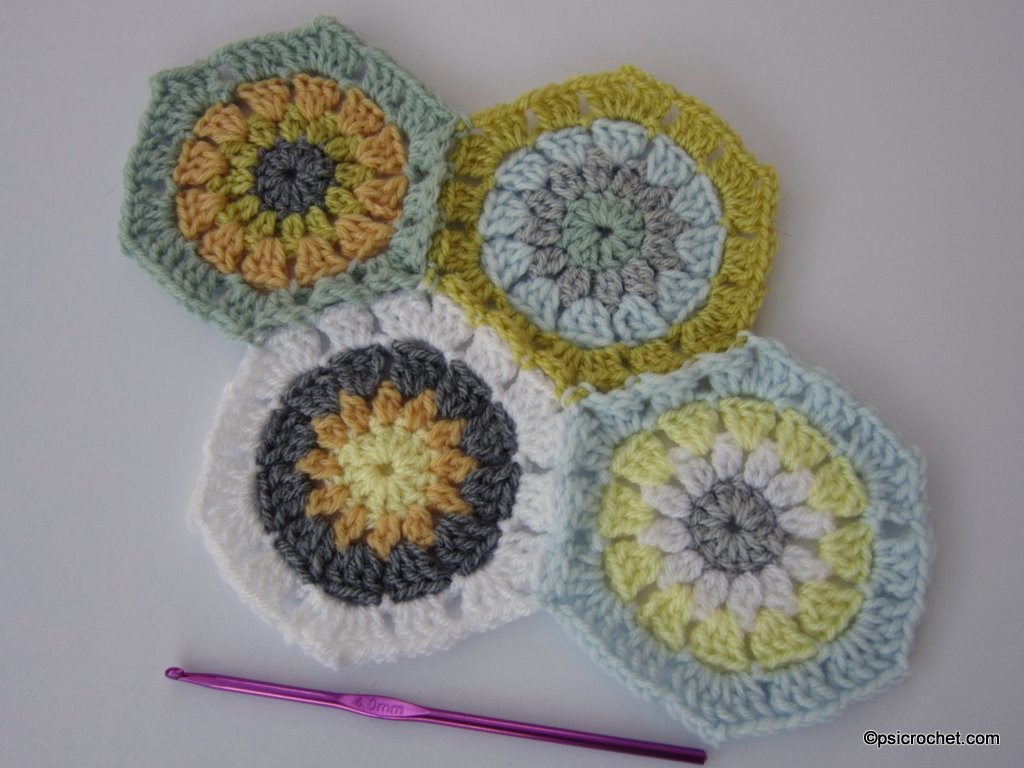 Don't you love starting something new?  Choosing the colours…  figuring out the pattern…  watching it come to life in front of you…  pouring your love into it day after day…  until finally you put that last stitch in, fasten off and admire your completed creation.  I do.  I really do.
Inevitably however I start to two-time my latest project, and once again my faithless heart has passed over the old and is busy embracing a new project (who no doubt harbours the futile hope that it will be the exceptional one (commonly the exceptionally small one!) that might make it out of the WIP basket one day).
During my recent house move I bought some large vacuum storage bags for packing my wool.  They were big, about 4ft by 2 ft.  You could get loads of wool in each one.  And I did!  But one I kept aside for putting all of my WIPs and ideas in and I filled it.  In fact I had to squash everything down to try to squeeze it all in.  So many abandoned ideas and discoveries – they were a distraction I had no time for while preparing to flit, but as I gradually settle somewhere new I'm looking forward to reacquainting myself with them.   I know some will stir my interest again.
But despite all of this I'm again starting something new, and with my lack of endurance in mind I thought it was time to try things a new way.  And it will kill 2 birds with one stone as I'm currently forcing myself (reluctantly at this stage) to look much more at all of the many forms of social media out there.  And the first to receive my special attention (I know it's thrilled) is Instagram.  My account has been idle for too long and now that I've taken the time to have a look around it looks like quite an inspiring and exciting place to be.  I've found a few people to follow and we'll see how it goes – if you are on instagram let me know and I'll check you out!
So my new strategy to make it to a finished blanket is to just do no more than one or two hexagons (in this case) a day.  Preferable two, but if time is tight one will do.  But no more.  And then sew the ends in (I know, la la la la la).  Okay, sewing the ends in isn't compulsory, just desirable.  Then I can take a picture of my progress each day and post it on instagram.
And the object of my blankety affection is to be made with the super appealing hexagons ably demonstrated over at Attic 24 http://attic24.typepad.com/weblog/hexagon-howto.html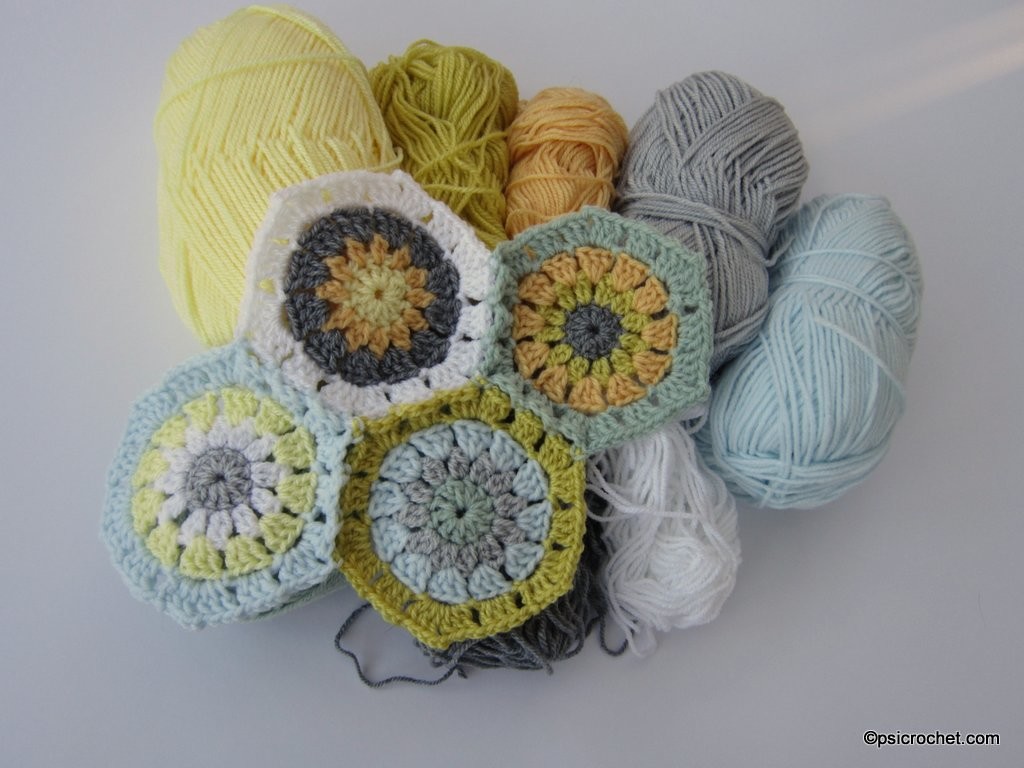 I've chosen the following colours.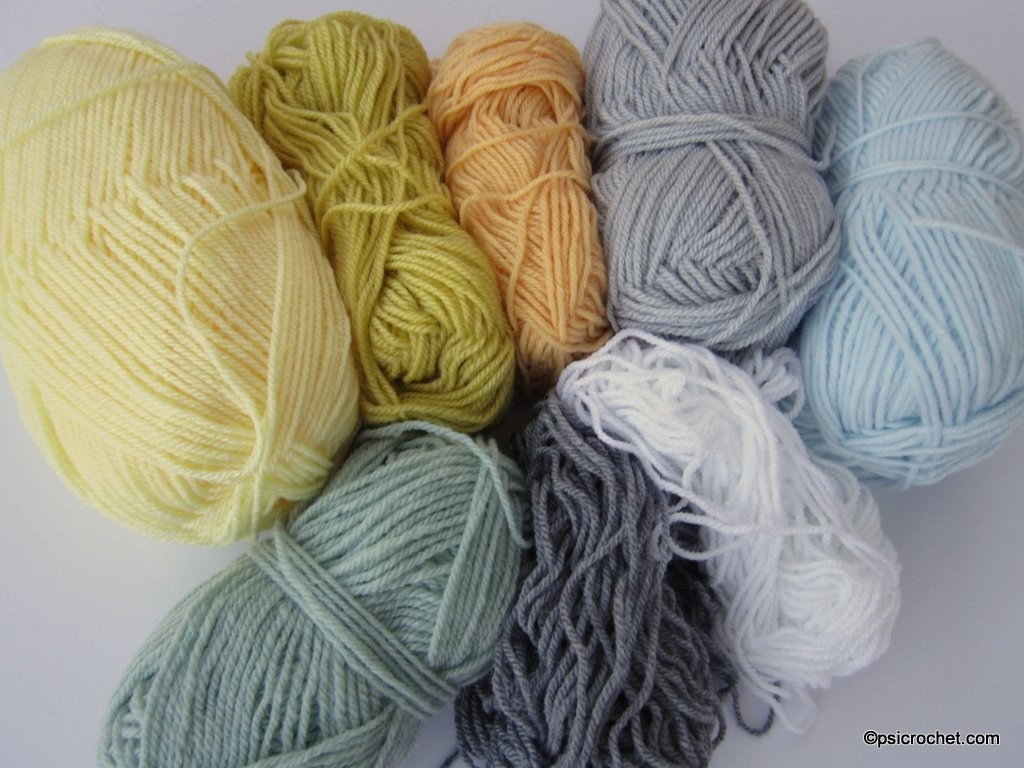 If you would like to follow (or even join me in) my progress my instagram account is https://instagram.com/psicrochet/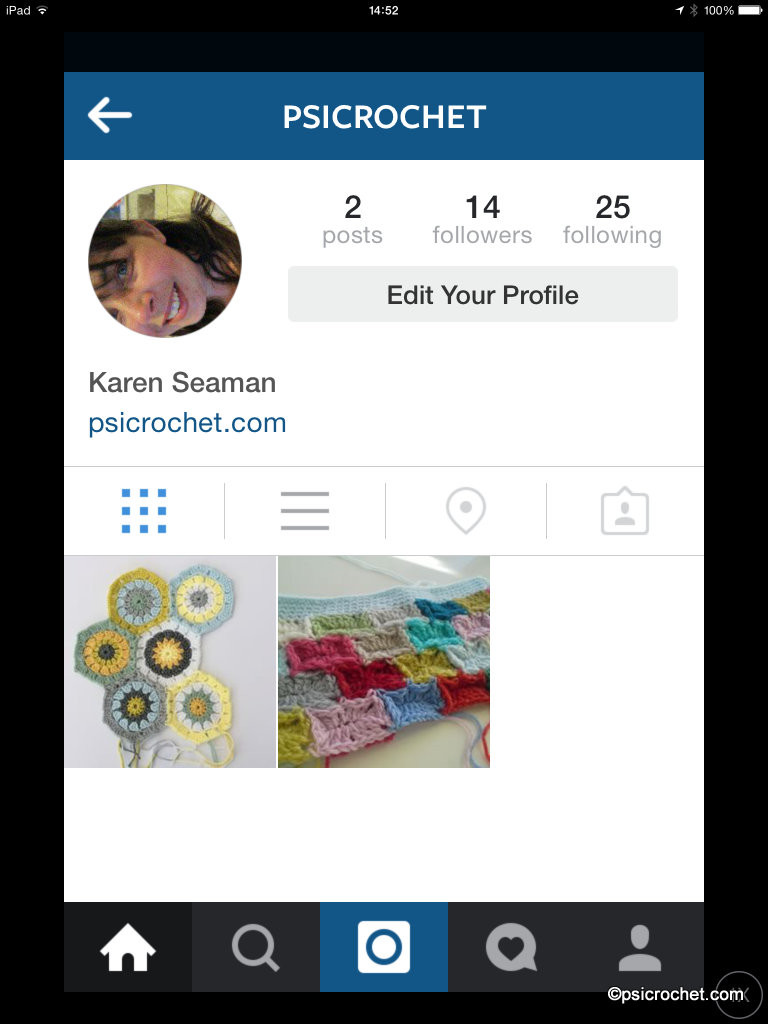 Now I know that I'm straying precariously into the land of the seriously deluded to think that I will stick to it every day, but I'm going to try.  For now! #positivethinking
Happy crocheting!

p.s. today's the due date *gasp*