It really is great to be home.  I've just finished  working 12 days straight, some away from home and it's utter bliss to be able to do whatever I please all day.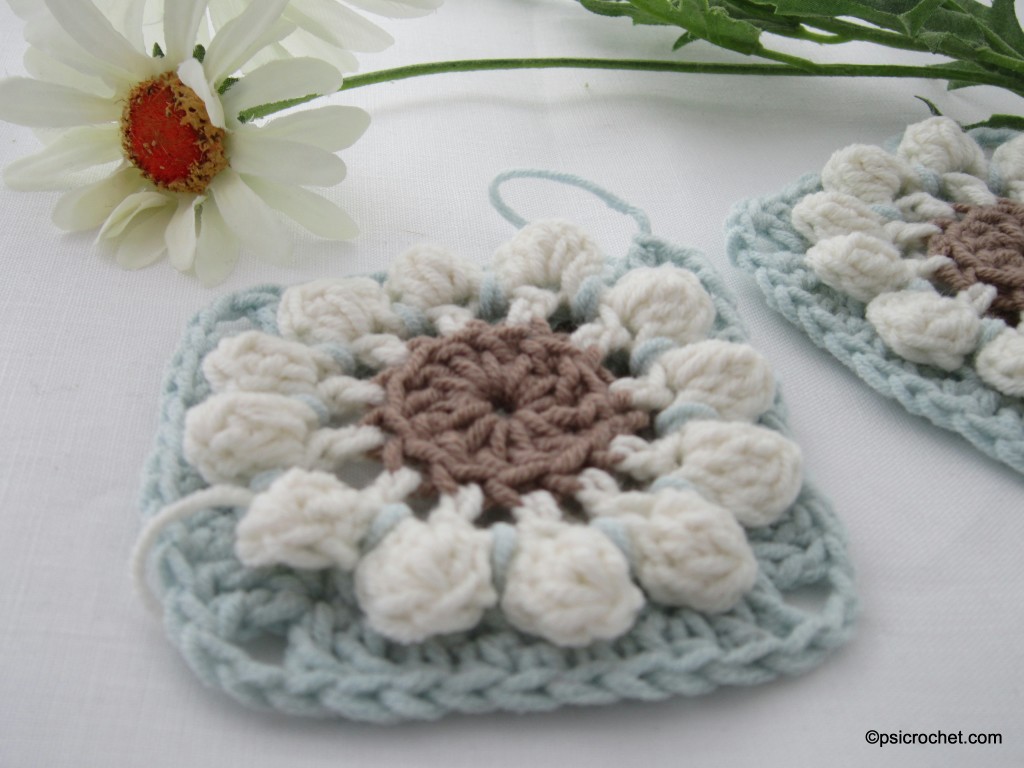 And today that means settling down to some crochet while watching Federer and Djokovic slogging it out on Centre Court at Wimbledon.  I know it's a hard life – but I'll struggle through!
My club pattern for August 1st is the Starburst Square and I'm hooking some up ready to show you then.  I'm unsure what I'm making – maybe a bag.  We'll see…  I'm loving these colours though; blue, cream and brown.  And did you  notice my lovely daisies at the back.  I do love a daisy and I found these artificial beauties in a gift shop in Stranraer last week.  Someone else is also rather fond…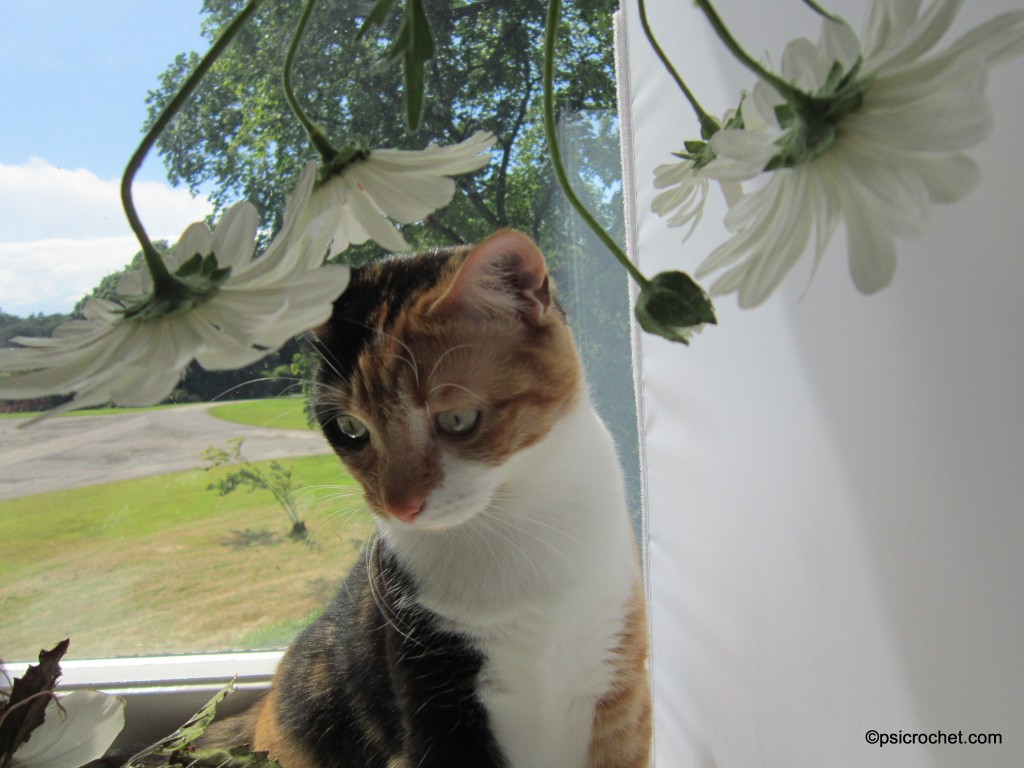 Although I don't think Sophie appreciates them in quite the same way that I do!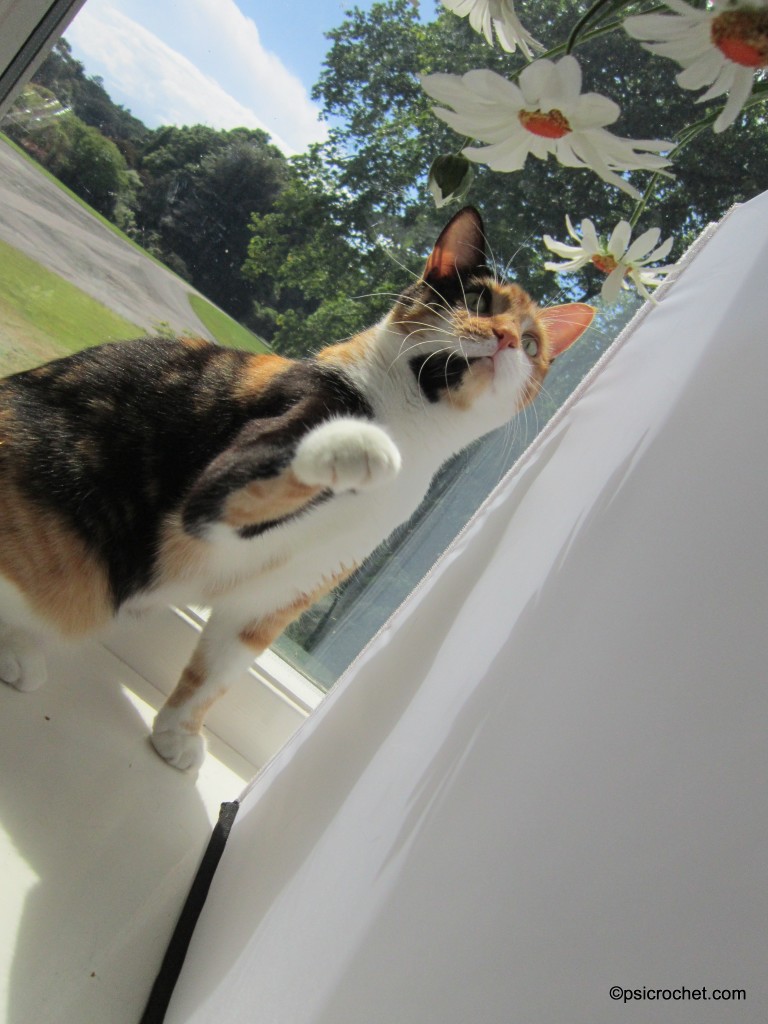 She certainly brightens my day!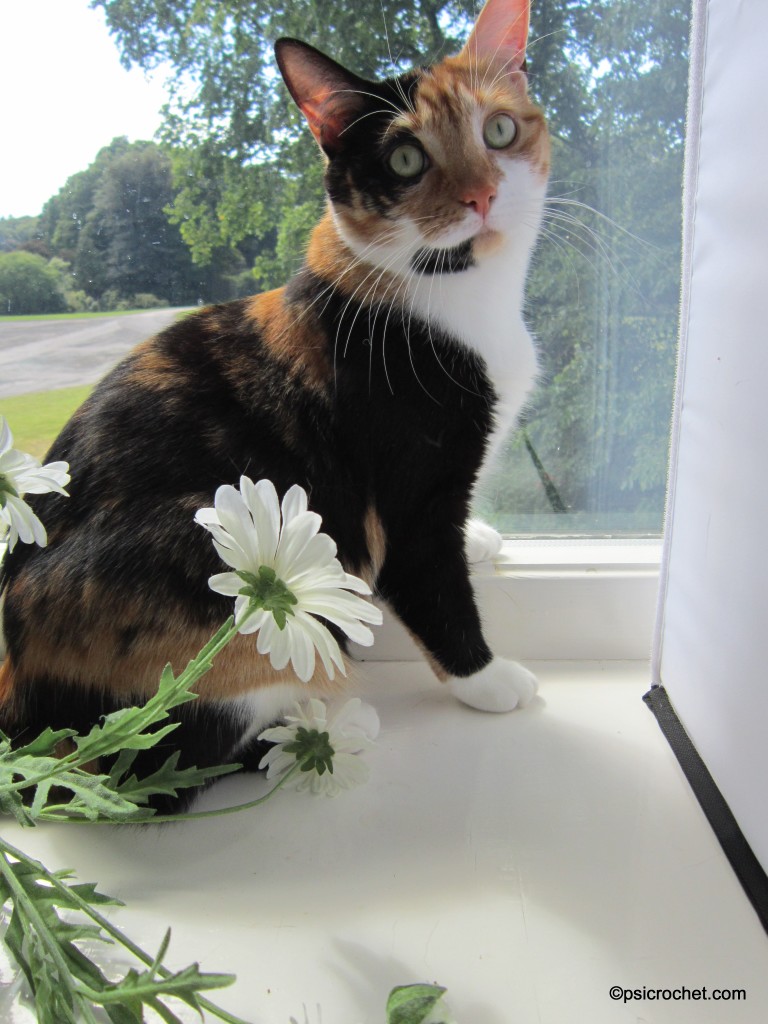 Take care, and happy crocheting!