Sometimes – not too often – I come up with a design that I just LOVE!  Of course I like all of my patterns, but sometimes I design one and I think it's extra special, and I think this month's pattern*  – Archie's blanket – is extra special 🙂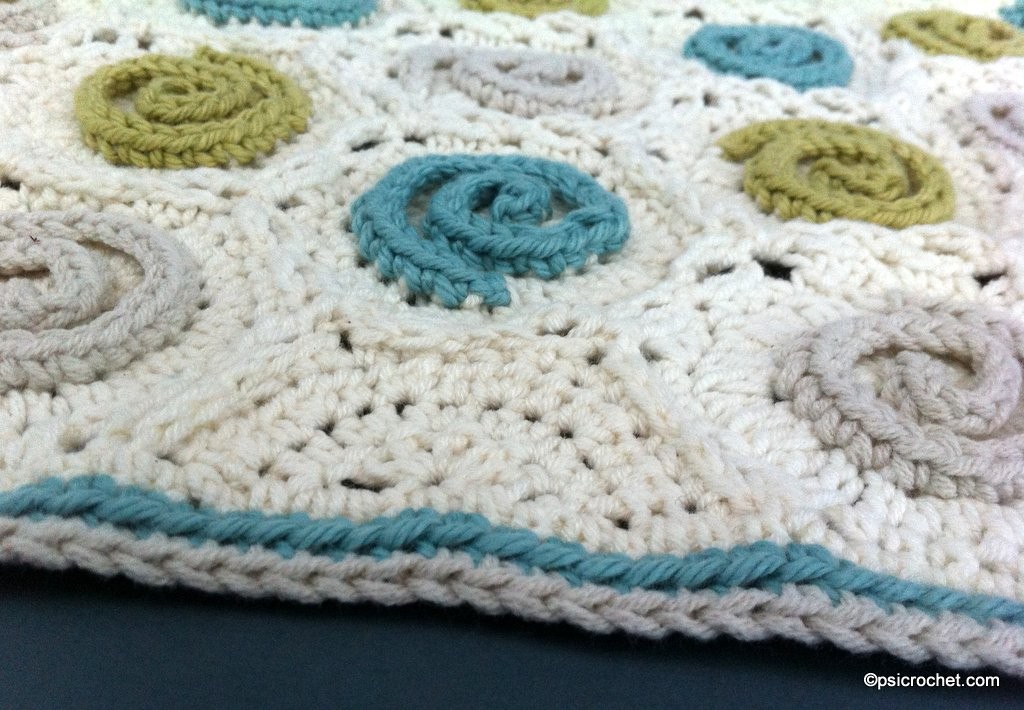 I wish you could feel it; it's just so textural, thick, cosy and squashy…  and it looks complicated, but is actually quite simple.  Great for a baby blanket these spirals could be done in lots of different colours, and I think this is just a perfect design for a baby boy – there's nothing girly about it at all – although I'm tempted to do a girls version with pink, red and grey spirals.  At the same time I would love a large throw with the spirals in different shades of grey and perhaps brown for my sitting room sofa.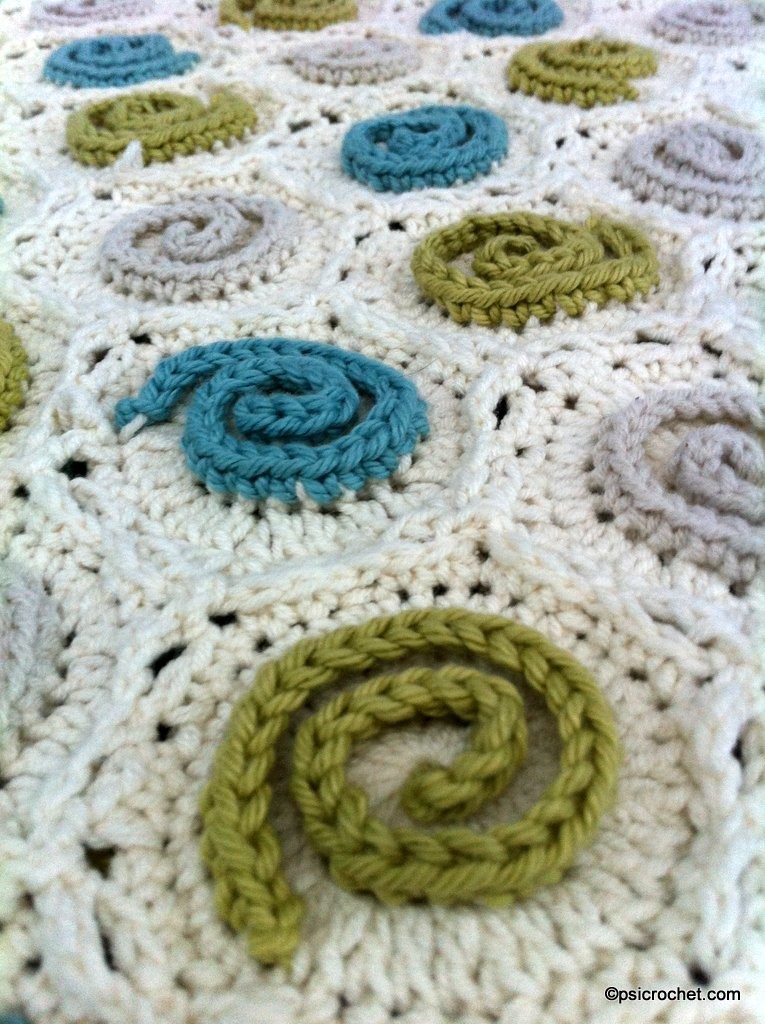 Of course it had to be named after my main man…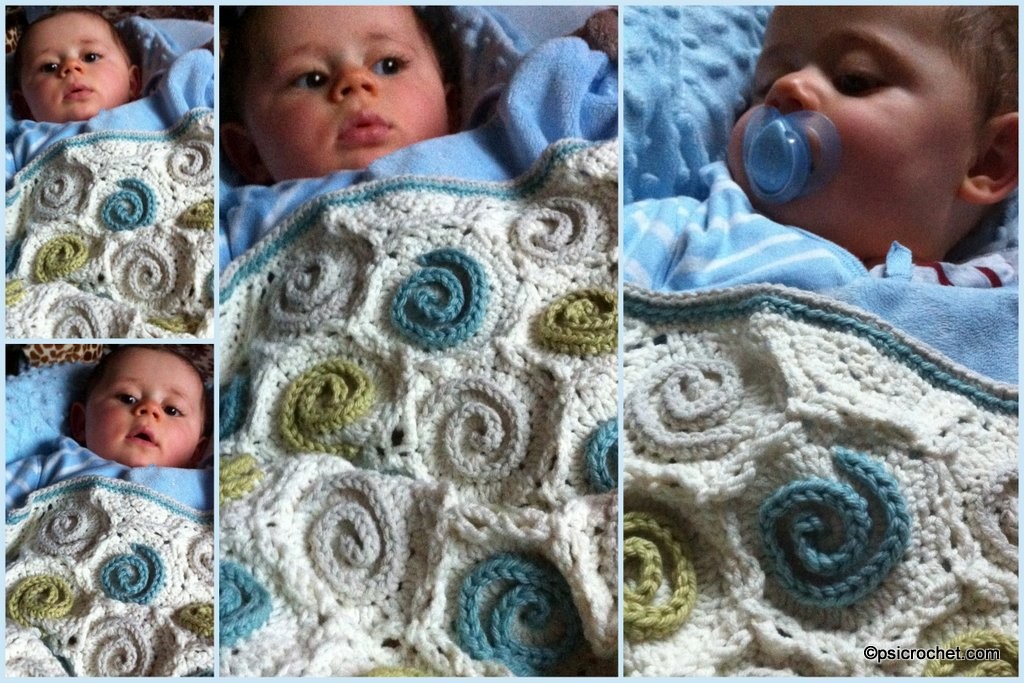 … not that he's short of blankets!
Thank you for your lovely comments about Archie.  And, Cristina, it's lovely to hear from you and I've checked out your blog (fabulous) and your gorgeous niece.  20 years from now you never know… haha.  In the mean time Archie says hello 🙂
I've also recently added my Bricks pattern to my Etsy Shop, link here, and so I revamped the pictures with my new model…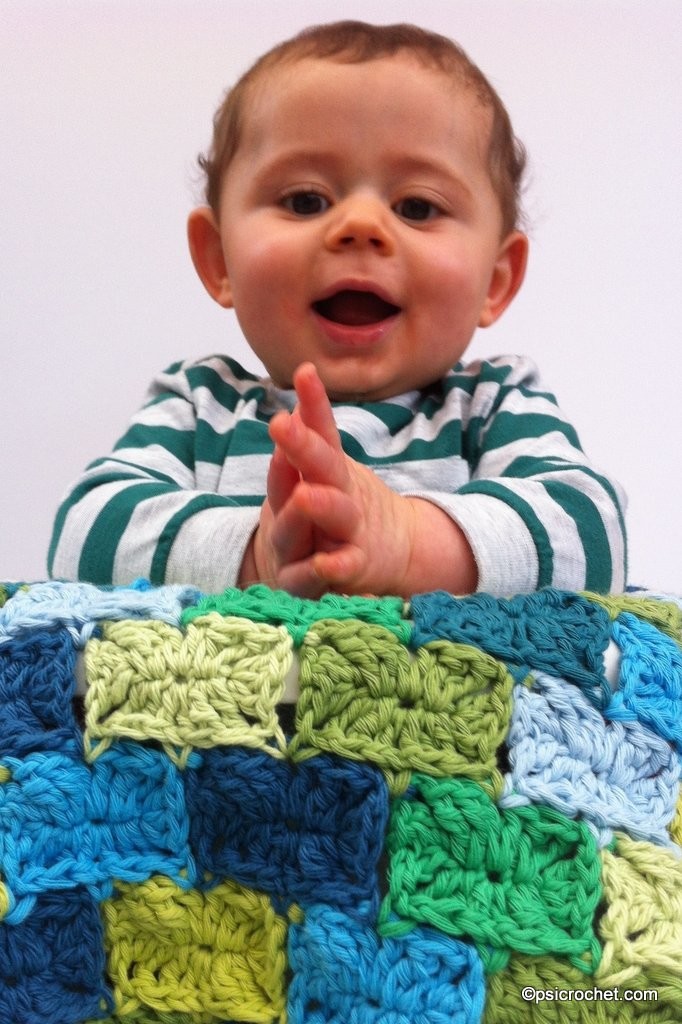 He's a busy boy.  I don't know how I managed without him!
Happy crocheting!

*Archie's Spirals Pattern is found in the pattern tab above.  This pattern is available to my pattern club subscribers now, and will be available to everyone else in my Etsy shop in May next year.