When I made my first few daisygons I had intended to produce a bag, but after experiencing the squidgy softness of them I instead plumped for a pillow.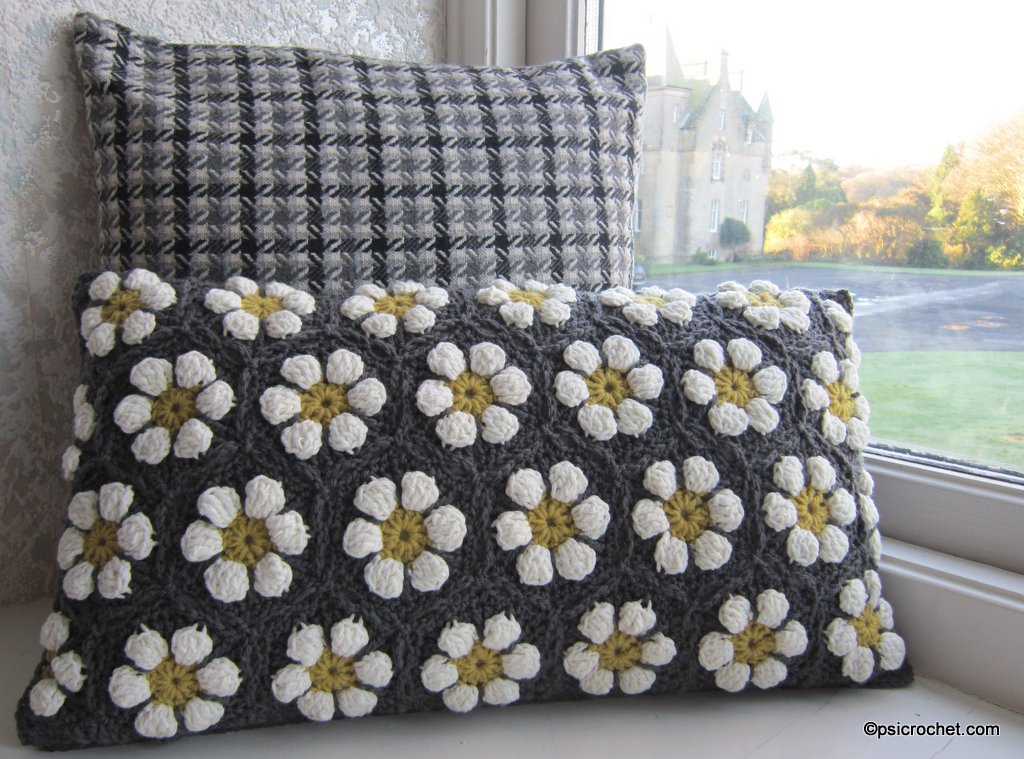 As it was worked with a charcoal background I thought it would tone perfectly with a grey check square cushion I already had, and as I had a rectangular cushion pad handy it just had to be!
I have added instructions to the basic daisygon pattern for a half hexagon –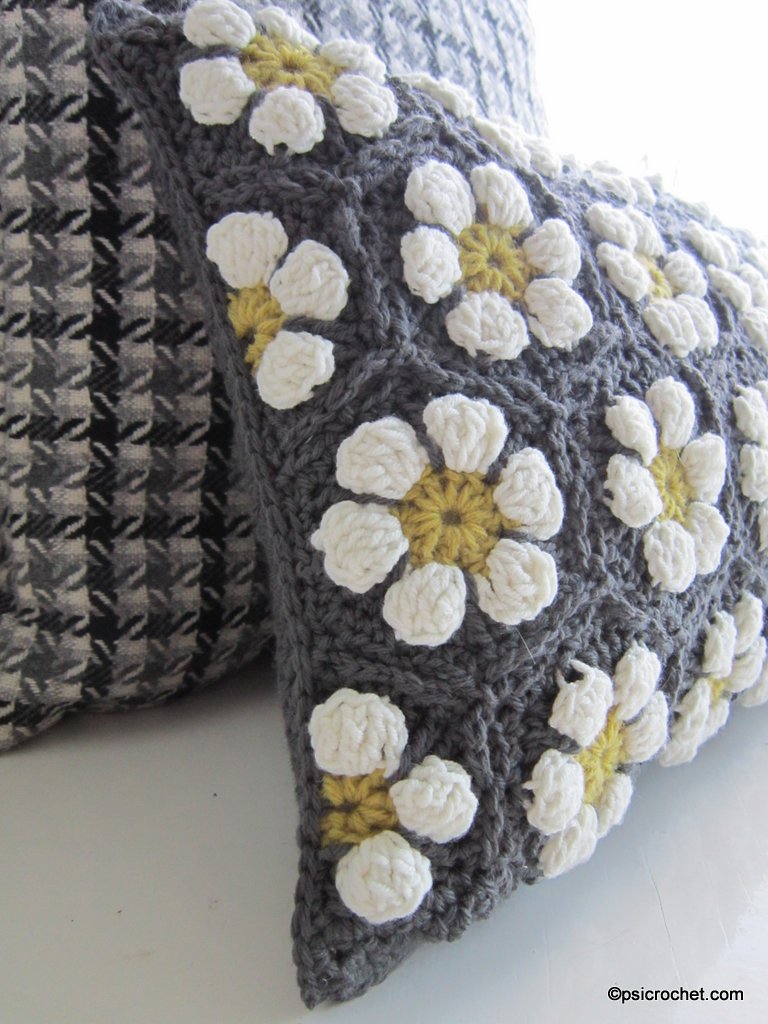 and an edging to give straight sides so that a cushion front can be made –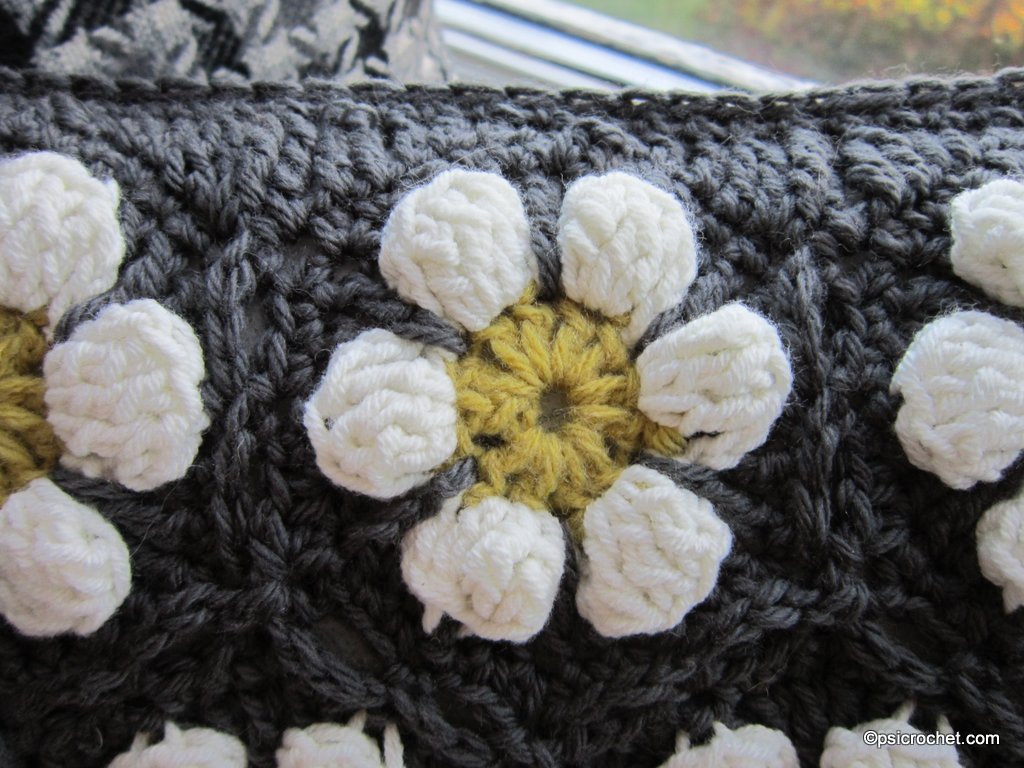 I've also added instructions to make the cushion back –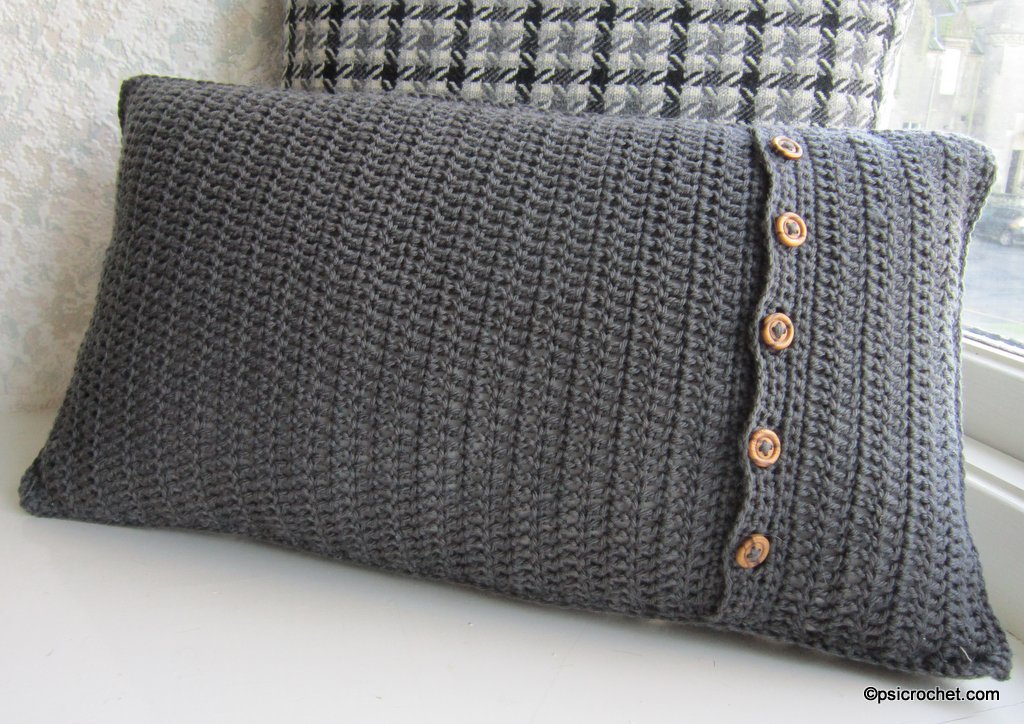 I hope you pattern clubbers out there like it!
As I was typing this post up Sophie popped up onto the windowsill behind me with the hope of spotting some feathered friends outside.  With the morning sun shining on her I couldn't resist snapping as she excitedly chattered when movement was spotted!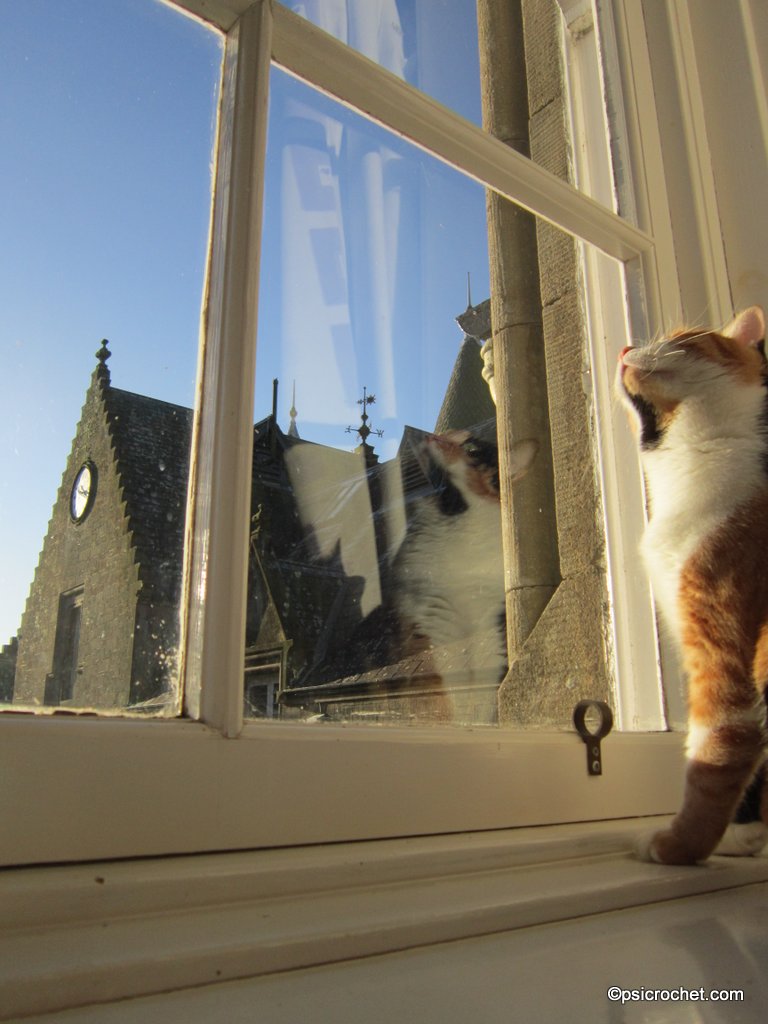 Somethings coming!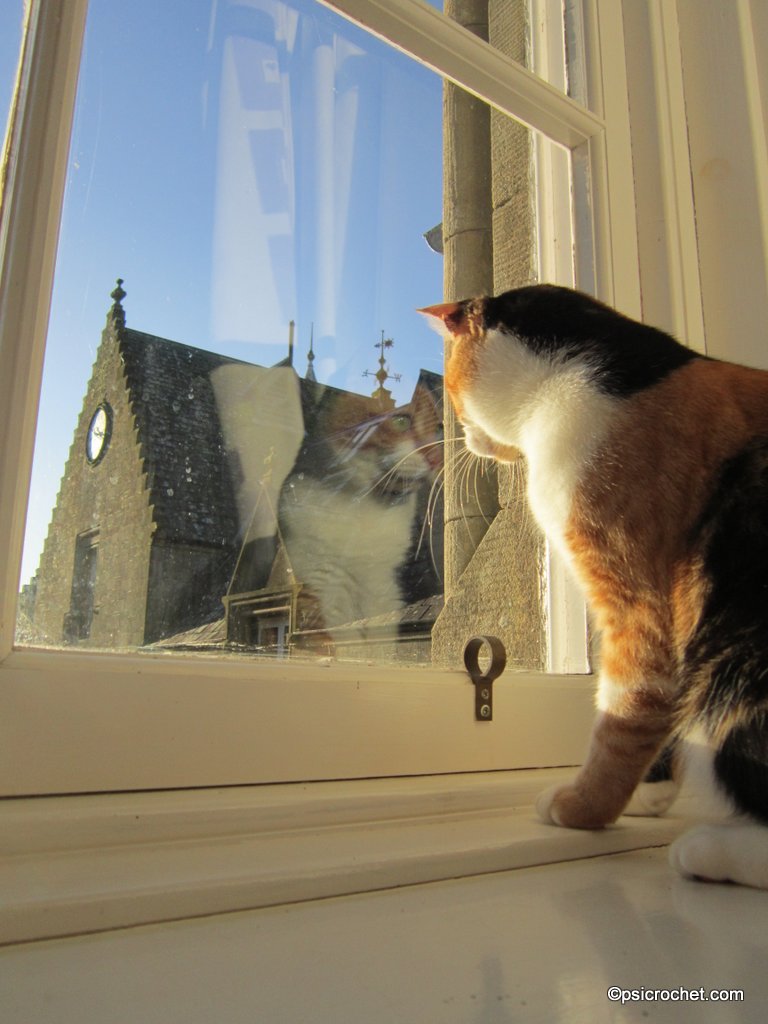 It's right there!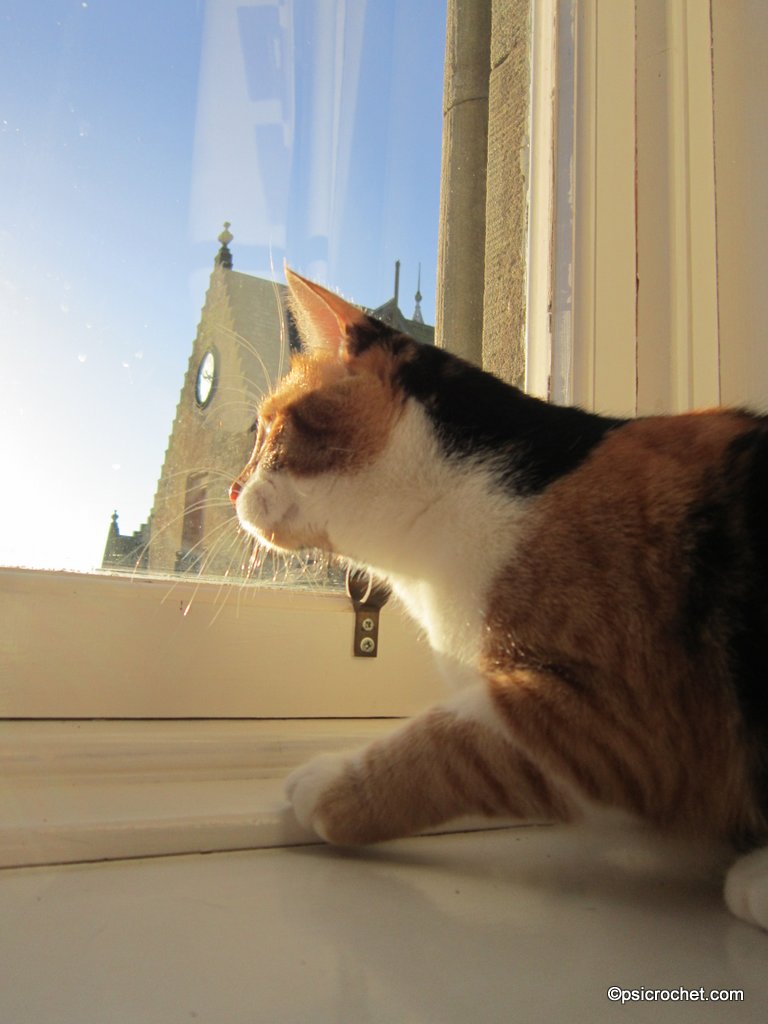 If only I could get a bit closer…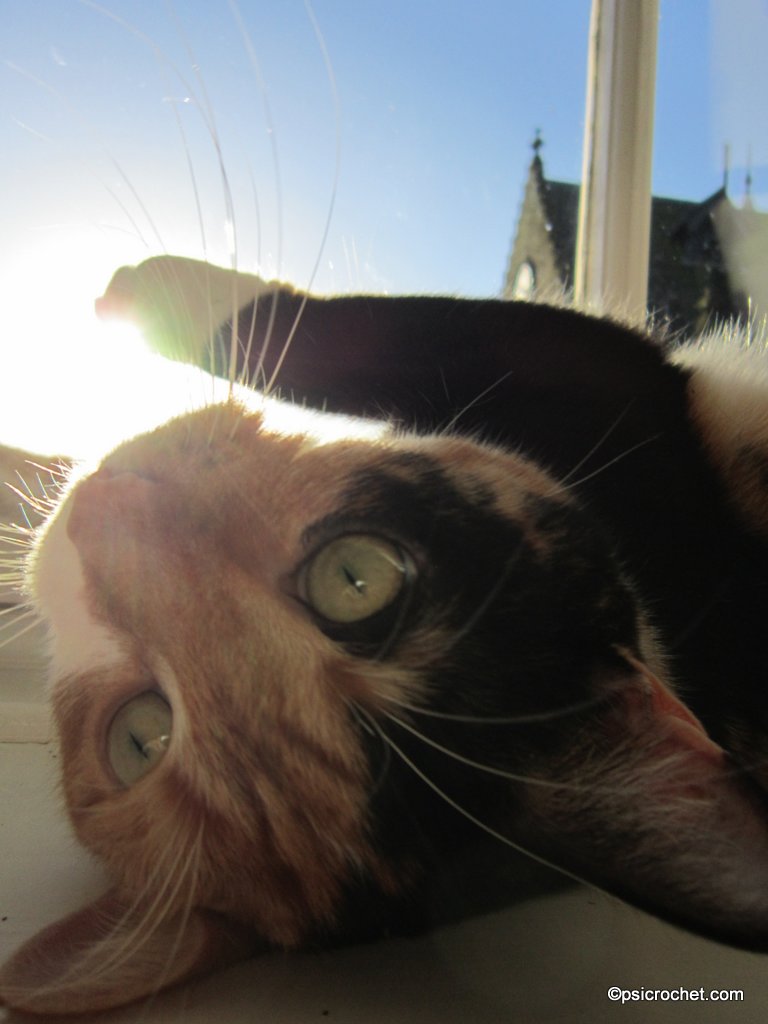 Missed…!
Happy crocheting!