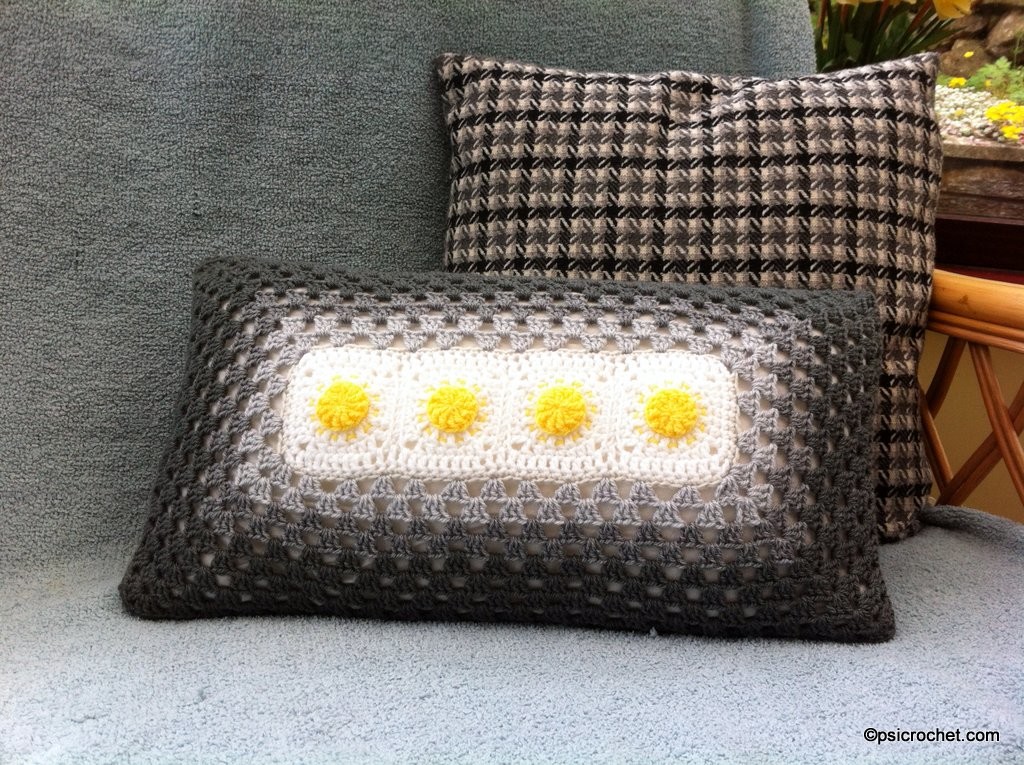 If you are reading this in the UK I do hope you have a glass of something long, delicious and cool next to you because it's HOT!!!  We are welcoming July in with some beautiful weather, and so this month's pattern reflects this as it's full of sunshine!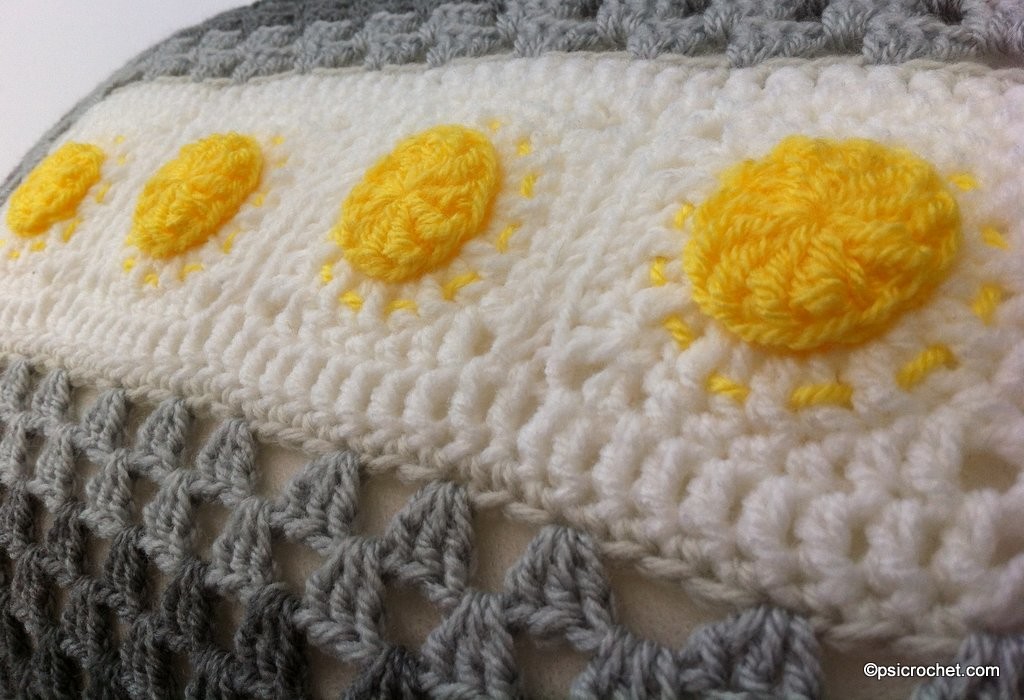 With four bright suns shining proud in the center, this months's club pattern is easy and can easily be made up in a weekend.  But if sun's are not for you then that's ok, because this pattern can be adapted and decorated with many other things.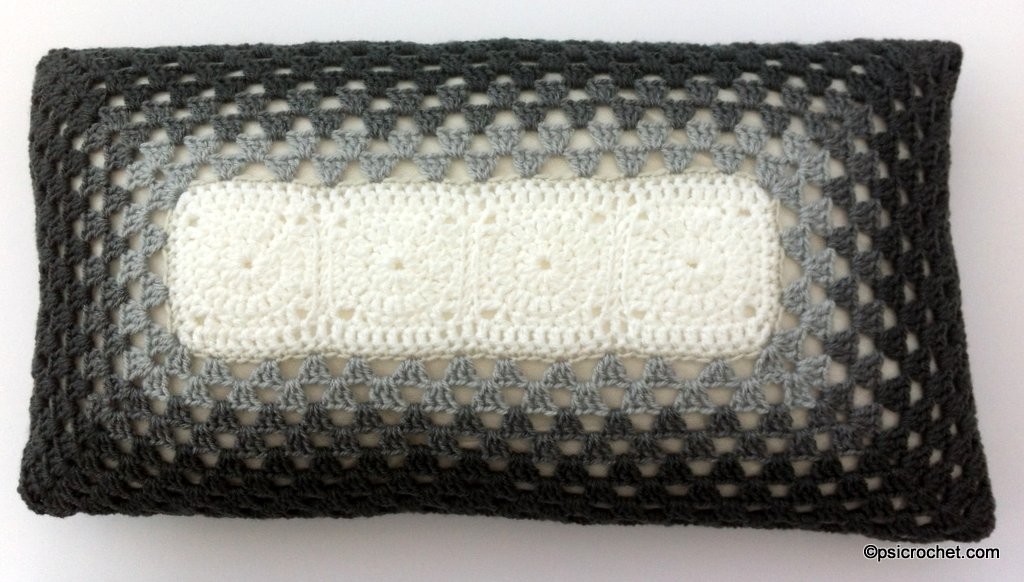 The pattern  makes a granny pillow with a framed area in the middle – perhaps you have some beautiful large buttons that would be perfectly showcased…  Or sew on some ready made crocheted flowers…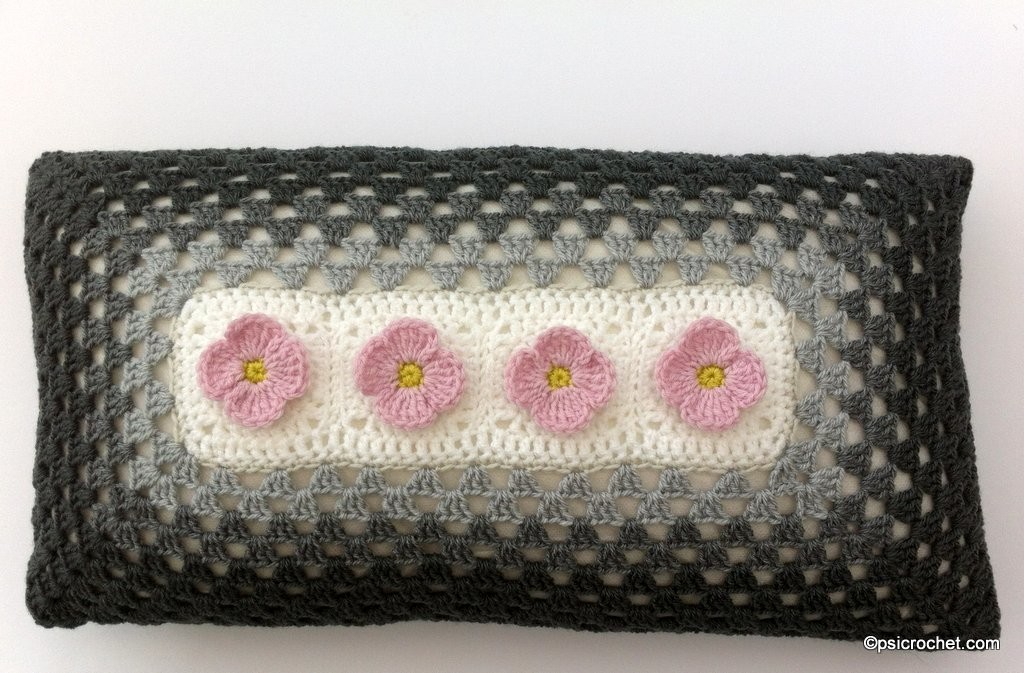 These pale pink flowers look amazing!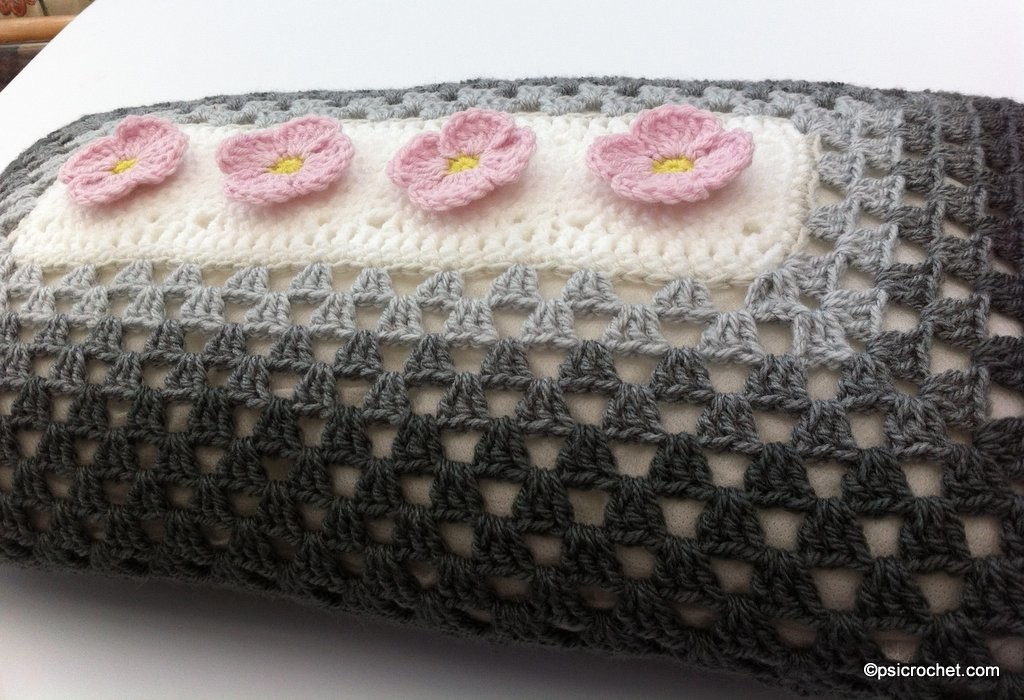 The pattern makes a removable cover for a 30 cm x 50 cm pillow pad with a buttoned back.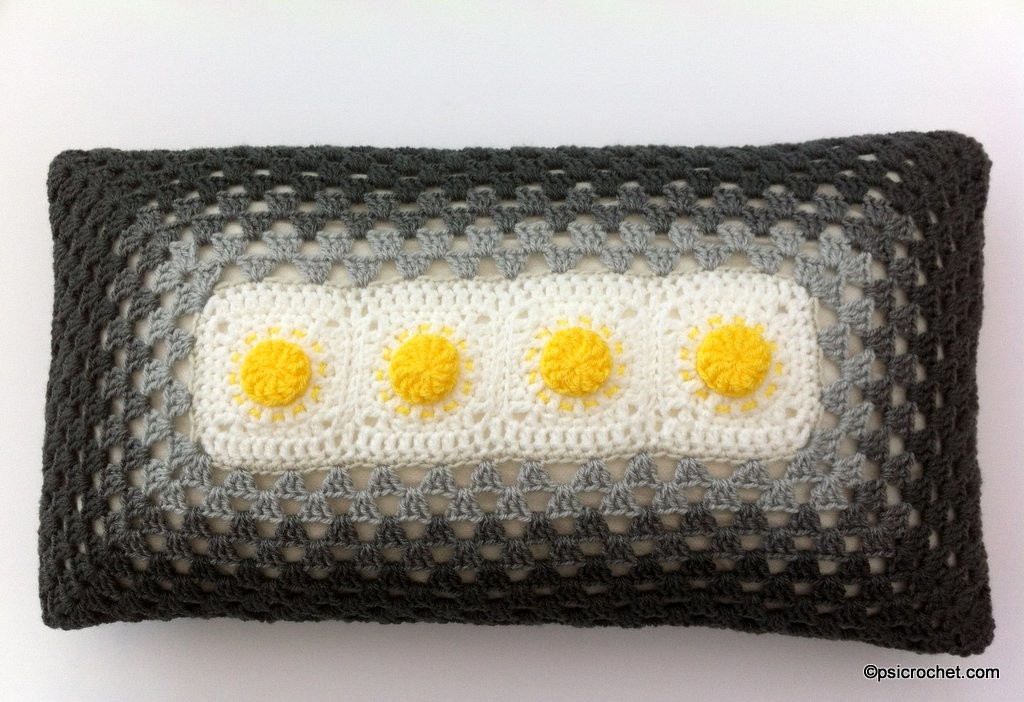 I hope all of you pattern club members out there enjoy it.
I must say a big thank you to all of you who have commented lately, particularly with regards to the pictures of my lovely grandson Archie!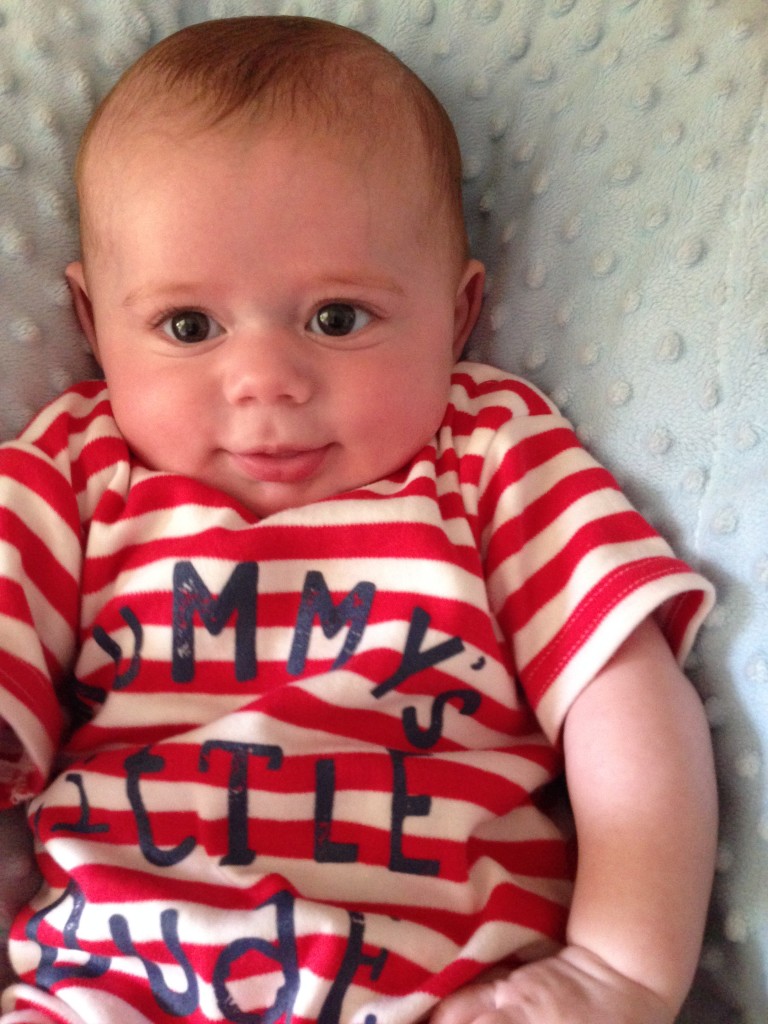 Ooops!  Another one slipped in!!!!! haha  Sorry, I just can't help myself…
Happy Crocheting (and keep cool :))