Good morning, and suddenly February's here!
My last day at work at the castle was on Friday, and my colleagues gave me a lovely send off last night, so I'm nursing a bit of a sore head this morning!  They  are a great group of people and South West Scotland has some of the friendliest people around – if you ever get the chance to visit I recommend it highly.  I will certainly be coming back often.
I'm now frantically packing, ready for my move back down to Cumbria on Wednesday.  I feel I have so much to look forward to; spending much more time with my family, welcoming a new baby into the family in March, and I'm full of ideas and enthusiasm for my designs and this blog as for the first time I'll have the opportunity to devote myself to it full time, at least for a little while!  So watch this space… 🙂
But, enough of me, let's get around to the important subject of February's p.s. I crochet club pattern.  I've been coveting the doily rugs I've seen on pinterest for a while now, but I've always been put of by the difficulty in finding anything thick enough to make them with – particularly anything affordable enough.  So when the idea came to me to make a rug for my soon to be first grandbaby's nursery I decided to come up with a rug using only items I could source locally, easily and cheaply.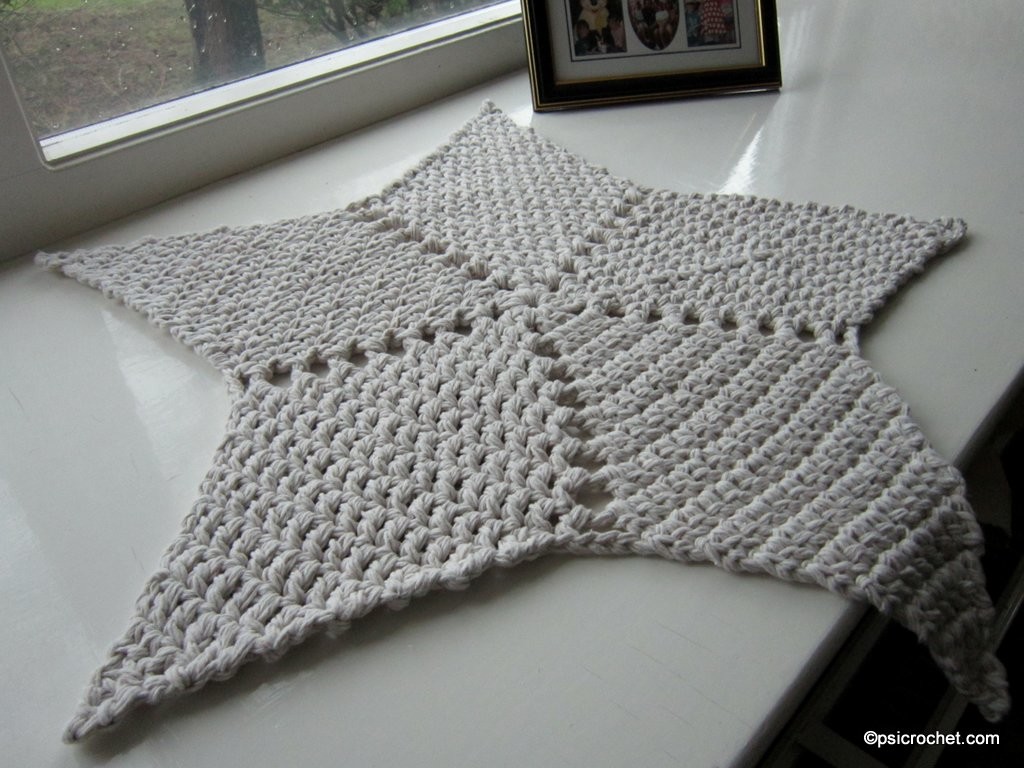 I've so enjoyed coming up with this one – it's a very simple pattern, which can easily be made bigger if required and is very quick to make.  It's also definitely a sturdy rug and not a blanket – although it could be made as a blanket if you used an alternate yarn.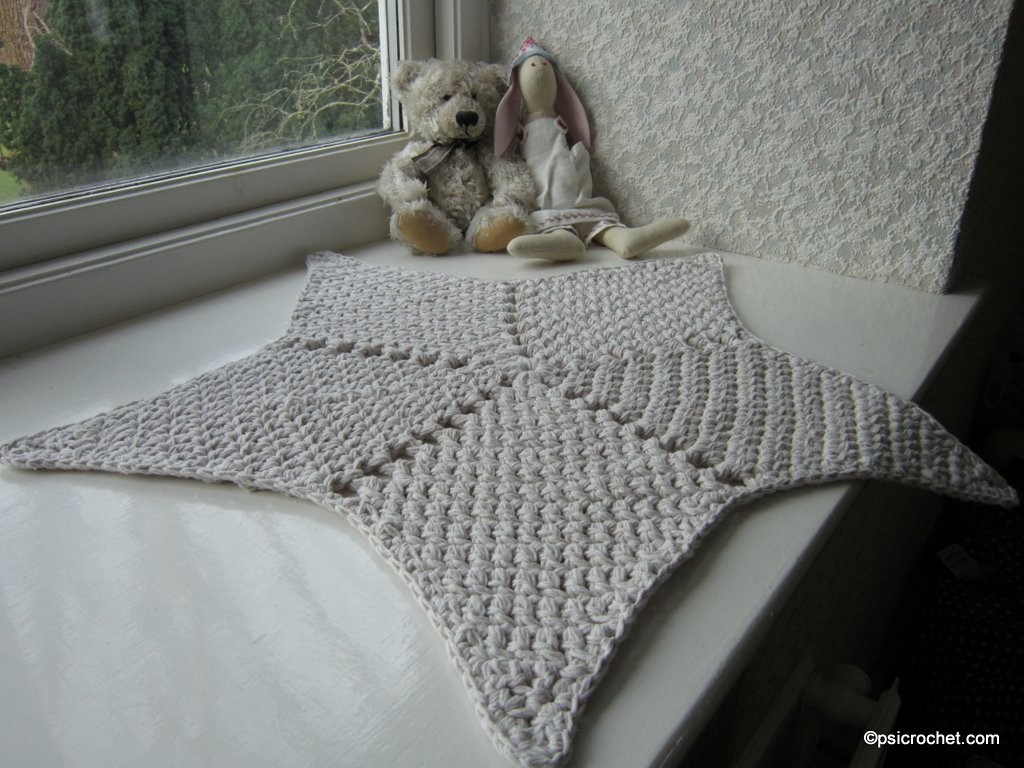 Of course if you have a star in your family you could always use it to illustrate the fact from their bedhead!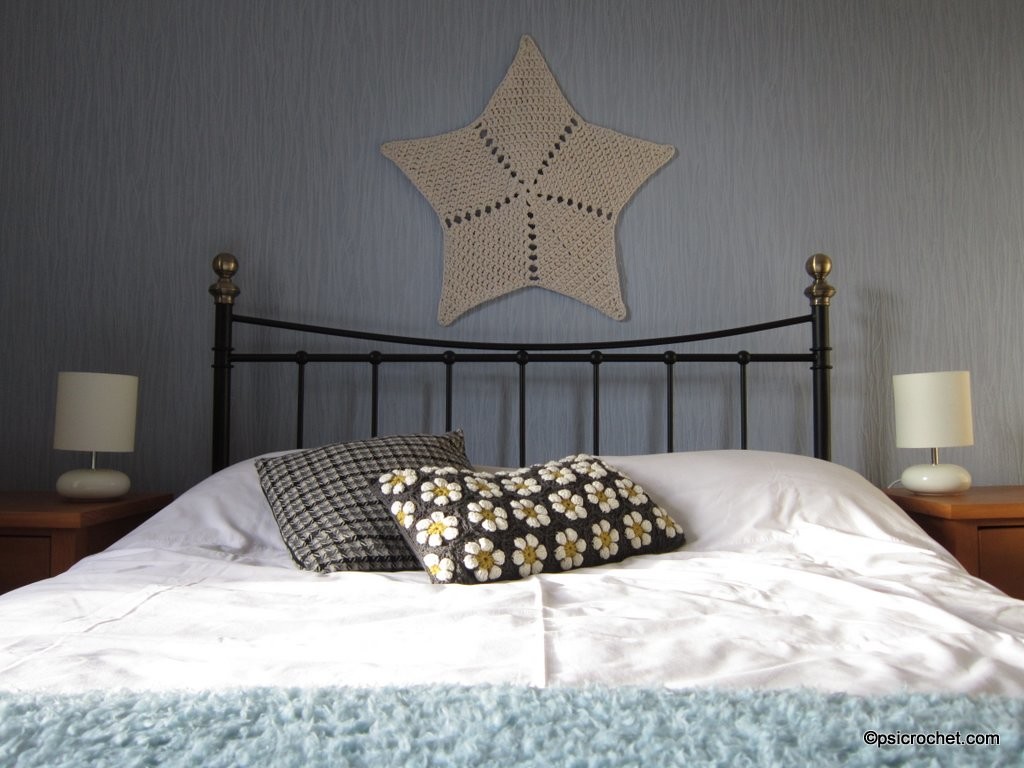 So the pattern is available to all club members in the patterns tab above.  I hope you enjoy it!
Right back to packing.  I don't think the removal company will ever have experienced a wool stash quite as large as mine… haha   Downsize….  never!!!
Keep crocheting!