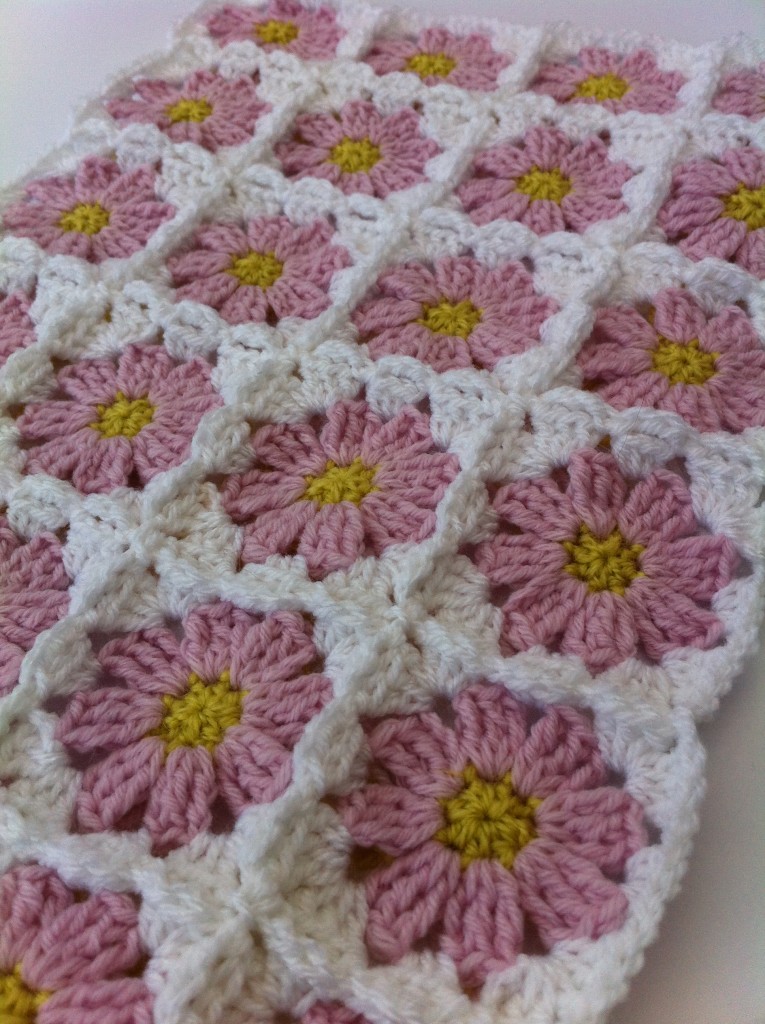 I have been inspired this month by all of the wonderful pink and white blossoms that abound everywhere at the moment.  And as, unusually for me, I haven't published a flower pattern for a few months I couldn't resist adding this one!  'Spring Blossom' is now available for all pattern members from the patterns tab above.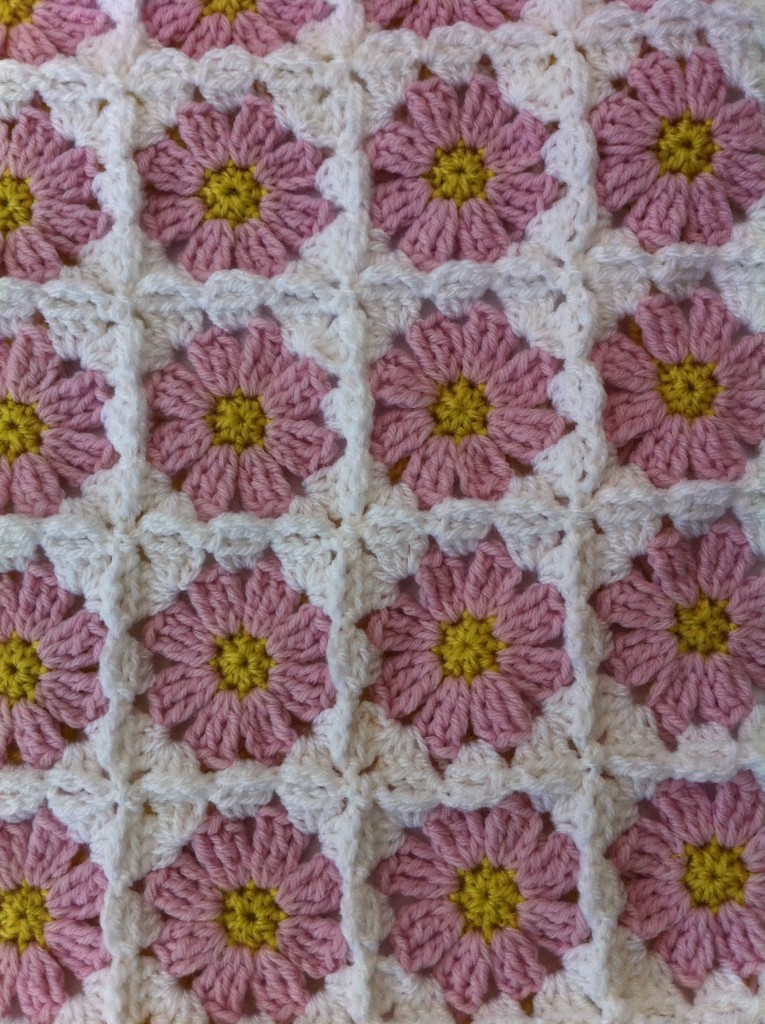 Very simple, this one is destined to be a small baby girl blanket.  I'll add the edging shortly.  I adore this colour combination.  It's so fresh and uplifting.
I hope you give it a try.
Happy crocheting