Another month, another new pattern for the p.s. I crochet pattern club!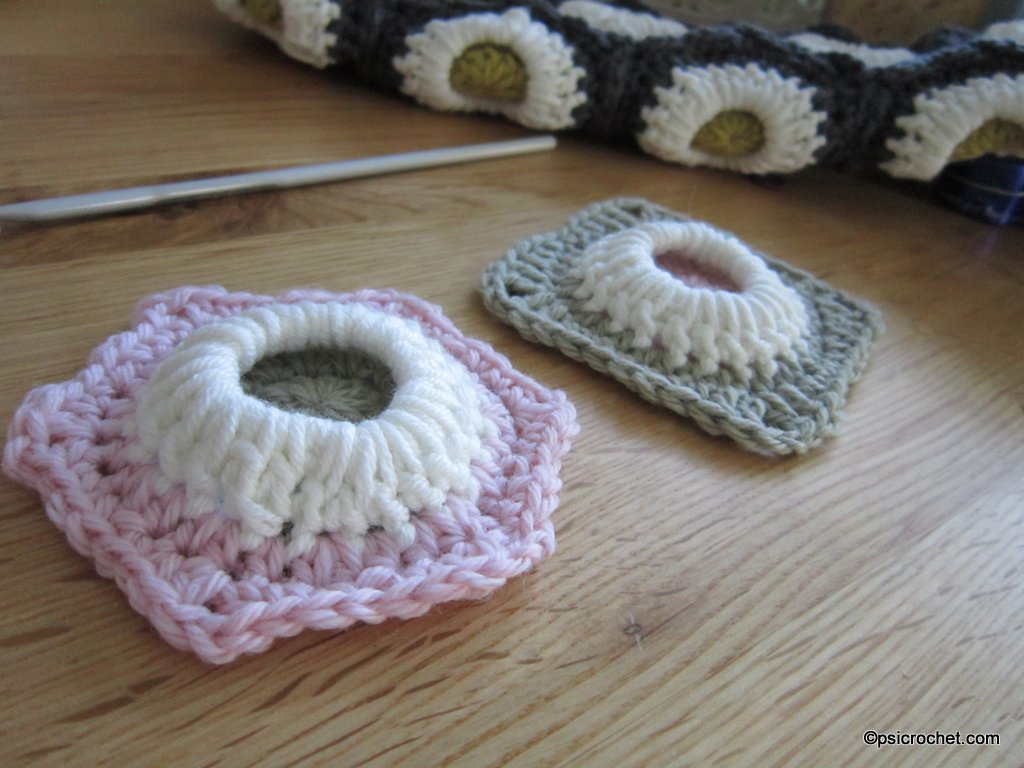 When I first came up with the porthole square pattern I was bowled over by how popular it was; not everyone wanted bobbles and flowers, flounces and faffery (sorry made that one up but I like the sentiment!), and a lot of people liked the idea of something less showy but still requiring a bit of skill.  Now I also loved the porthole squares, but that flouncy part of me just wanted to faff them up a bit… dress those windows slightly…  and a natural progression (to my mind anyway!) was to go a bit more upmarket… more of a bay window…  or a bay porthole!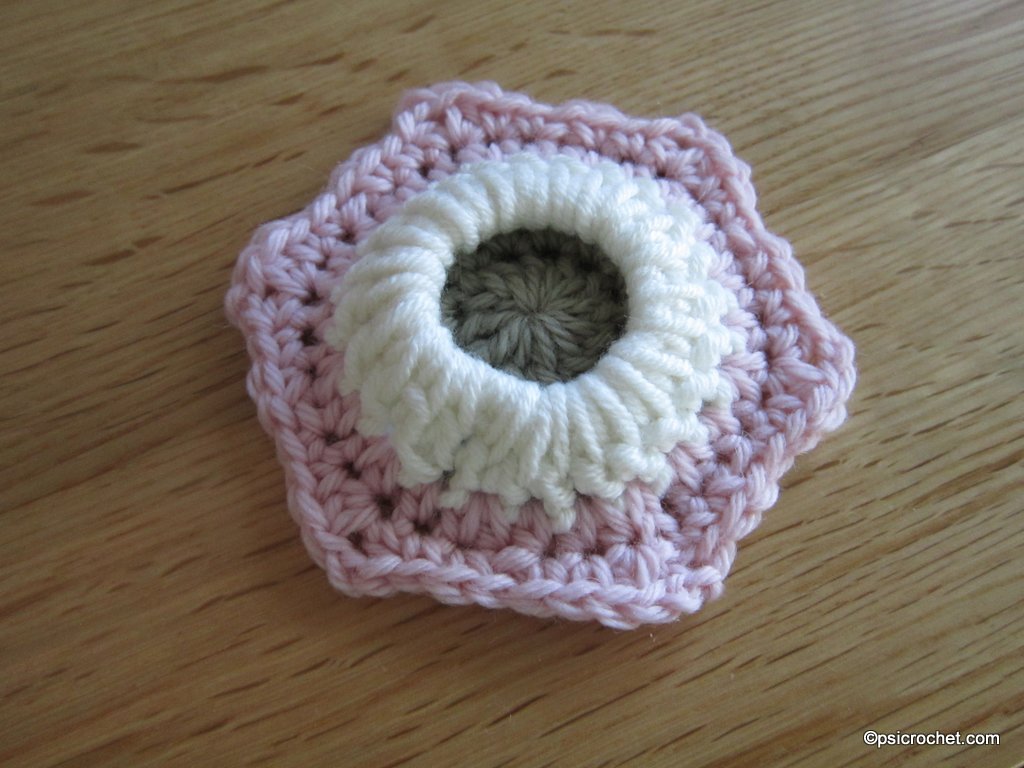 In some ways these are made in a similar way to the porthole squares, but the portholes are made in a completely different way.  The pattern is now available to club members in the pattern tab above.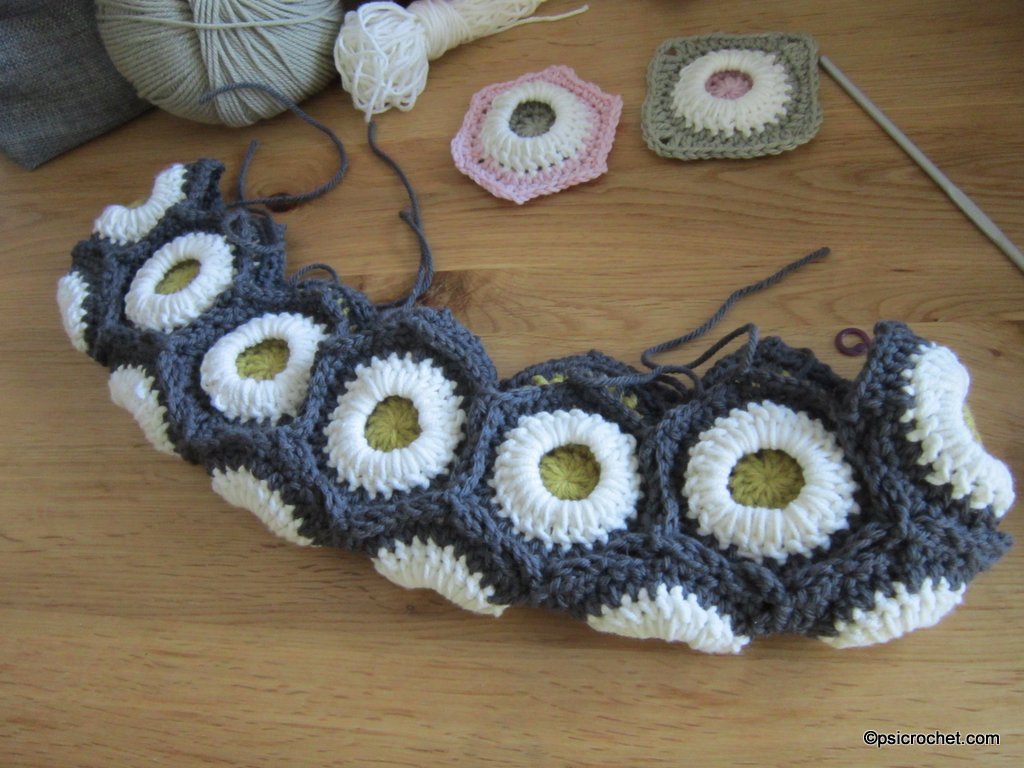 I'm currently making some puffed porthole hexagons into a bag, and when that's finished I'll update the pattern with instructions to also make the bag.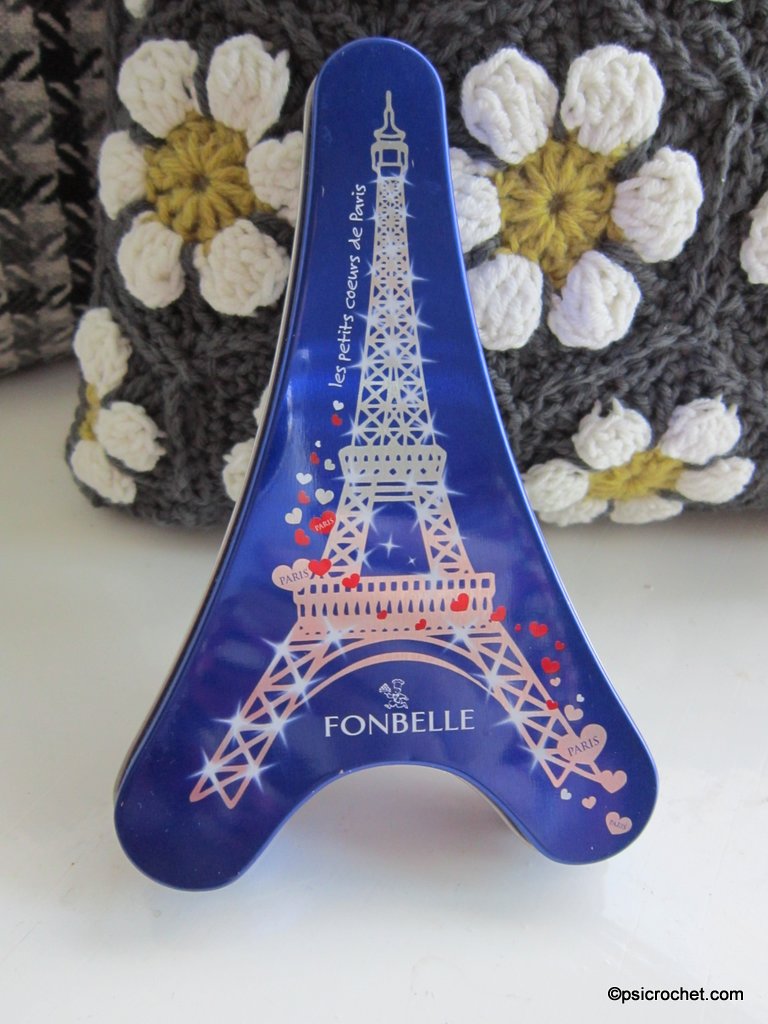 I was given the tin above recently by someone who had recently been to Paris.  Now many people would just see a tin in shape of the Eiffel Tower wouldn't they?  But I know those crafters among you will have only seen what I did…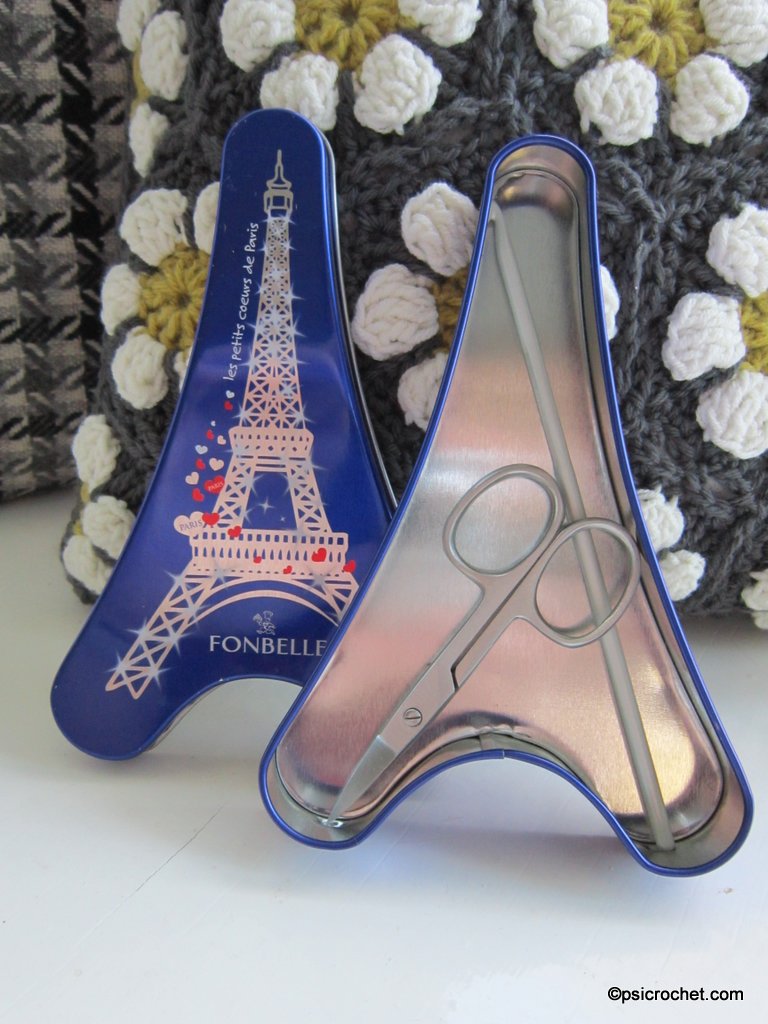 Well it was just made for it!!!
Happy crocheting!