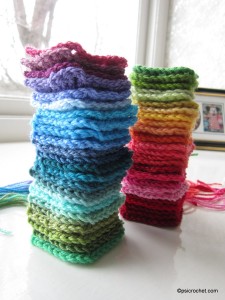 <a href="http://www.bloglovin.com/blog/11700081/?claim=c59a5enexm8″>Follow my blog with Bloglovin</a>
Hello , and welcome to my new site.  It's over 2 years now since I started my first blog and it's been quite a learning curve.  Hugely enjoyable – but things move so fast in technology, and I've been aware for many months now that if I was going to work towards making designing a career I needed to make my site more modern & professional with a definite brand.  And so – ta-dahhhhh…  this is it!
I've brought all of my original patterns with me; you will find them under the Patterns tab at the top of the screen.  I will be adding to them soon with new designs.  Any new patterns will be posted there in future and not within my blog posts as before, although each new pattern will get a blog post dedicated to it with a link to the pattern.  I plan to add more patterns to my Etsy shop and also sell directly through my website, but there will also be some freebies thrown in there too.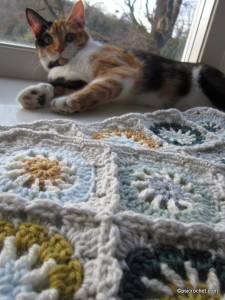 Of course I've had 'help'!  Sophie 'helps' me all the time.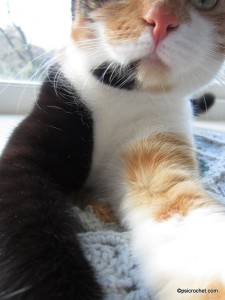 I've left Colour in a Simple Life behind and also the CiaSL Facebook page.  I have created a new psicrochet Facebook page and a new psicrochet twitter account.  The links are all around – do check them out and follow me please.  I will be sharing much more on them.  I think that they are both much more personal ways to contact me if you have any questions or just a comment – I prefer to reply there than to clog up the comments pages here with my drivel! 
I will be back very shortly with a new, free pattern so don't forget to return.
Keep crafting!