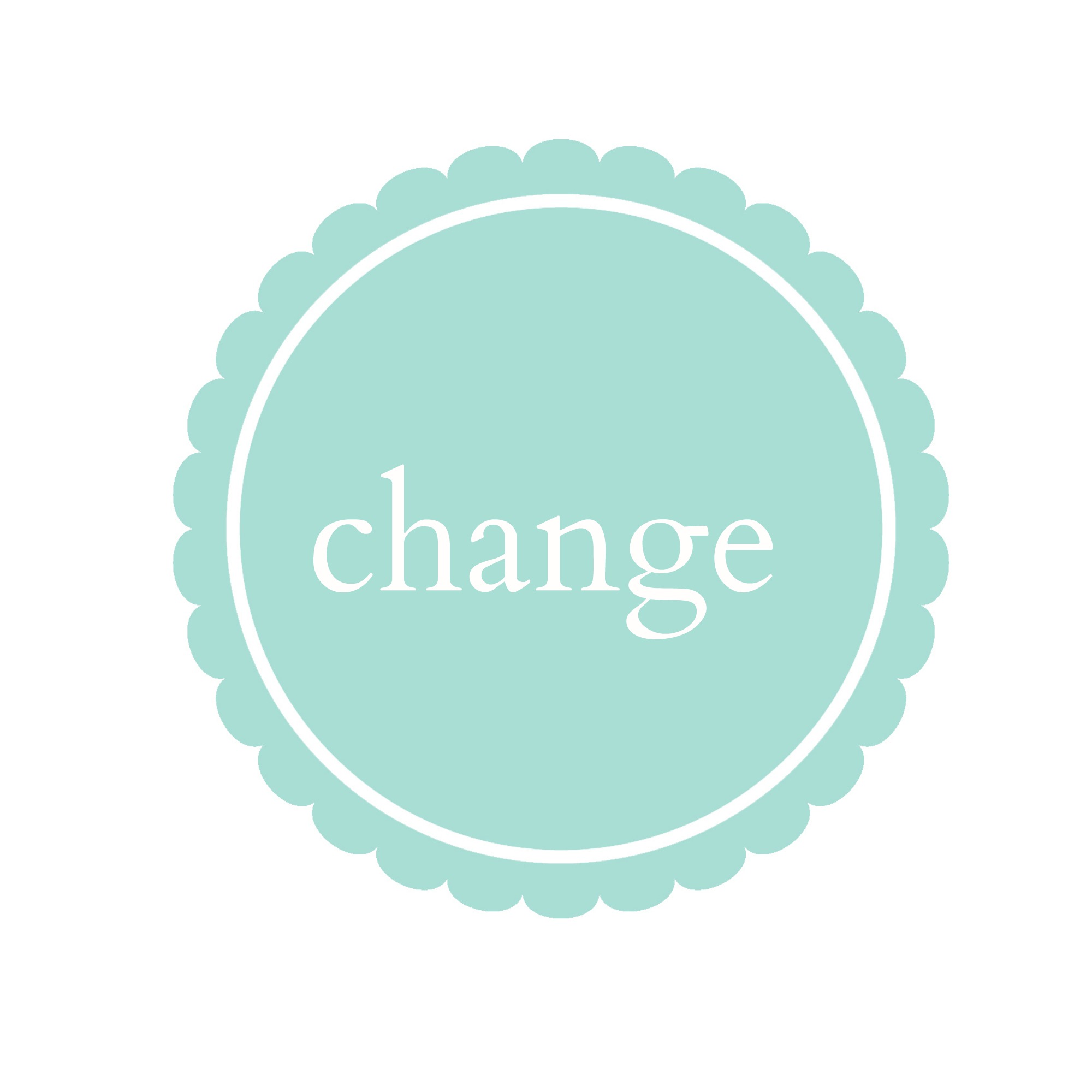 You may have noticed that I have had a bit of a makeover!  Not personally – regretfully – but I finally got around to working with an expert to design me a new logo.  The expert in question, Sandra, was super patient and incredibly helpful despite me toing and froing with colours and fonts, and I'm thrilled at the end result.  If you ever need anything to do with graphic design I would certainly recommend her – http://www.etsy.com/uk/shop/sandrabusta – and very reasonably priced.
I love a makeover.  Not so much with myself.  I know some people love being primped and prodded at various salons and spas, but that's not me.  You know in the Charlie and the Chocolate Factory film – the better original one with Gene Wilder – there's the scene where they all get on a steam roller type contraption and then promptly get absolutely drenched in wet bubbles before suddenly going through something at the end and coming out squeaky clean, dry and sparkling.  That's would be my perfect makeover – if it could all happen in about 5 minutes even better!
But with 'things' I can't resist a makeover.  When I was younger, particularly in my 20's and my girls were small my house would get made over regularly!  I was that mad woman in the early 90's with the stencils and sponges.  Everything was paint effects, cheap furniture was transformed (not always for the better) and my husband would regularly go out to work quite unsuspectingly in the morning and come home at night to find a room a different colour.  I used to hear "What have you done now!!" a lot…  He was very relieved when I went back to work full-time which docked my home 'improvements' dramatically.
As I've got older, I've collected some much better quality furniture that I wouldn't dream of taking a paintbrush to, and now that I live on my own I don't feel quite the same compulsion to create the perfectly coordinated matched house.  Now, of course, despite being a bit of a minimalist, I'm gradually turning into the hoarder next door with an ever growing yarn and fabric stash that needs it's own room.  But let's not dwell on that…
So the logo is not the only new thing happening around here.  I've been thinking carefully about how I'm going to develop the website and my crochet designs for the future and instead of selling my patterns separately through Etsy I've decided to host my own p.s. I crochet pattern club here on the site.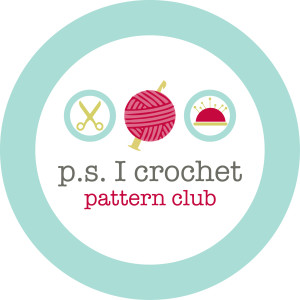 While my blog will always be freely available for everyone to read I plan to close my Etsy shop and introduce an annual subscription charge to those that would like to join the p.s. I crochet pattern club who will then have exclusive access to all of my patterns and tutorials, both old and new (including downloadable pdfs).  I will then publish one new and original pattern every month to my subscribers.  In time I also intend to add how to videos – both in learning crochet and tips and techniques as well as video tutorials to help with my patterns.
I will give more information in a weeks time including giving details of the new patterns I will be publishing during the 1st 6 months, but for now I'm just giving a head's up to you all that my patterns will only be available for free for one more week.  Also my for sale patterns will only be available on Etsy for one more week.
On Monday 19 May all of my patterns will be available only if you subscribe to the pattern club so if you are currently making something with one of my patterns I suggest you write it down quickly!

As usual Sophie has been helping as only she knows how!
I leave you again today with some photos from this evening's stroll…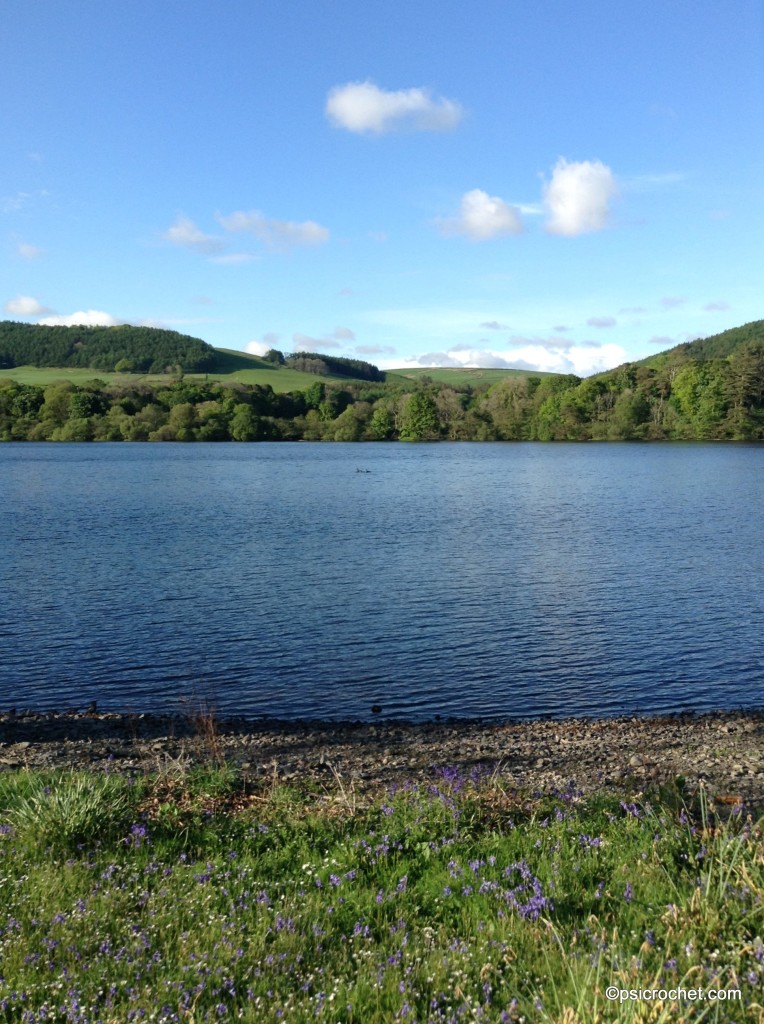 In the middle of the loch above is actually a pair of ducks with their babies swimming away!  The first baby birds I've seen this year.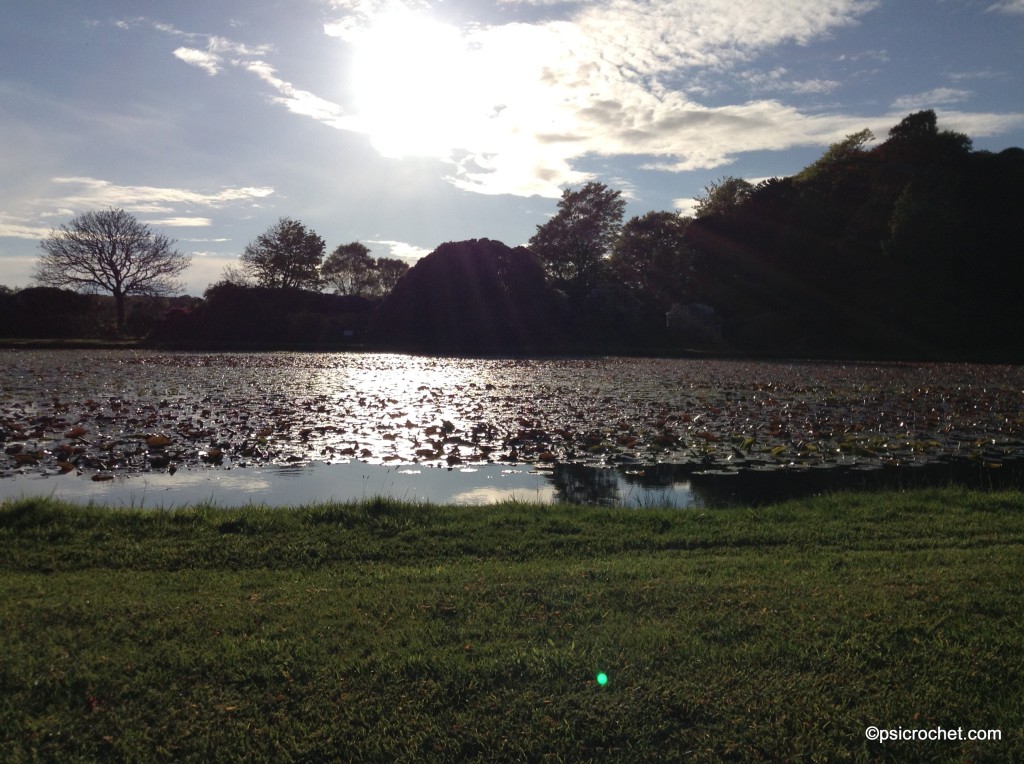 There is a perfectly round pond in the gardens and this was taken as I sat on a bench looking into the sun.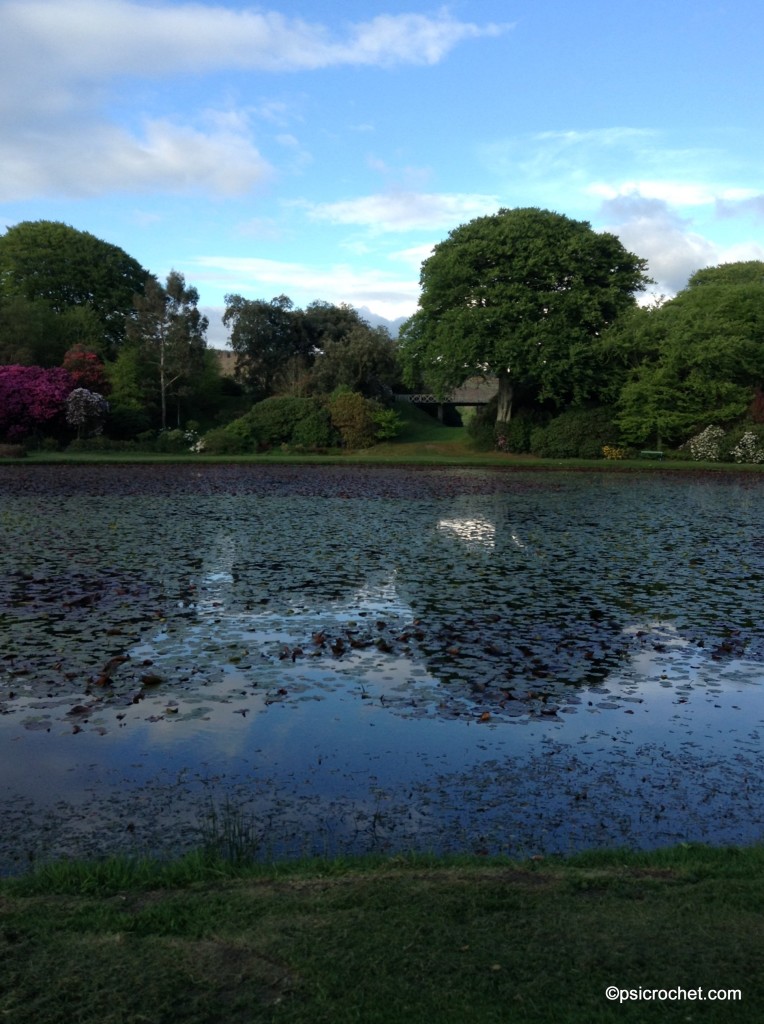 This was taken from the other side of the pond with the sun now behind me.  You can just see the green bench I was sitting on next to the yellow shrub to the right of the picture.  It was just heaven.
Happy Days!