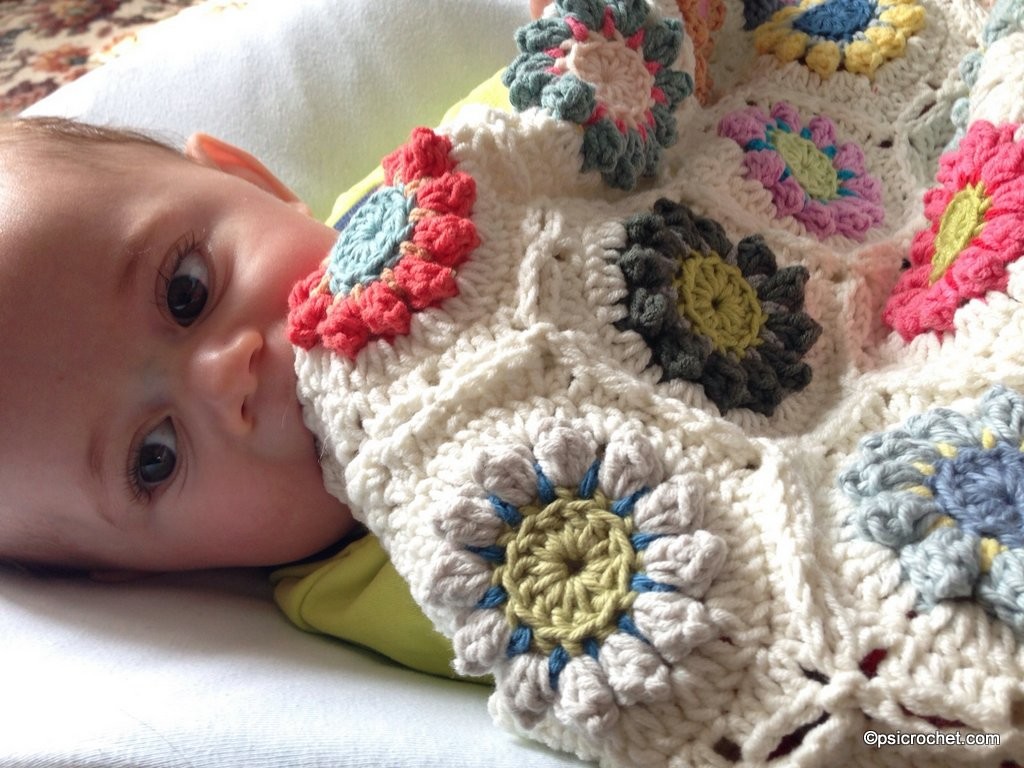 Good morning 🙂
We're enjoying a lovely late summer warm spell over here in England.  It's ever so welcome, and almost counters the depressing fact that it's getting dark much earlier.  I find light, bright, sunny days super inspiring.  I've been brimming over with new patterns and ideas over the last month or so.  I need to discipline myself to write them all down straight away as I make samples and then get another idea and find when I go back that I've forgotten how I made the first one!  It always comes back to me though.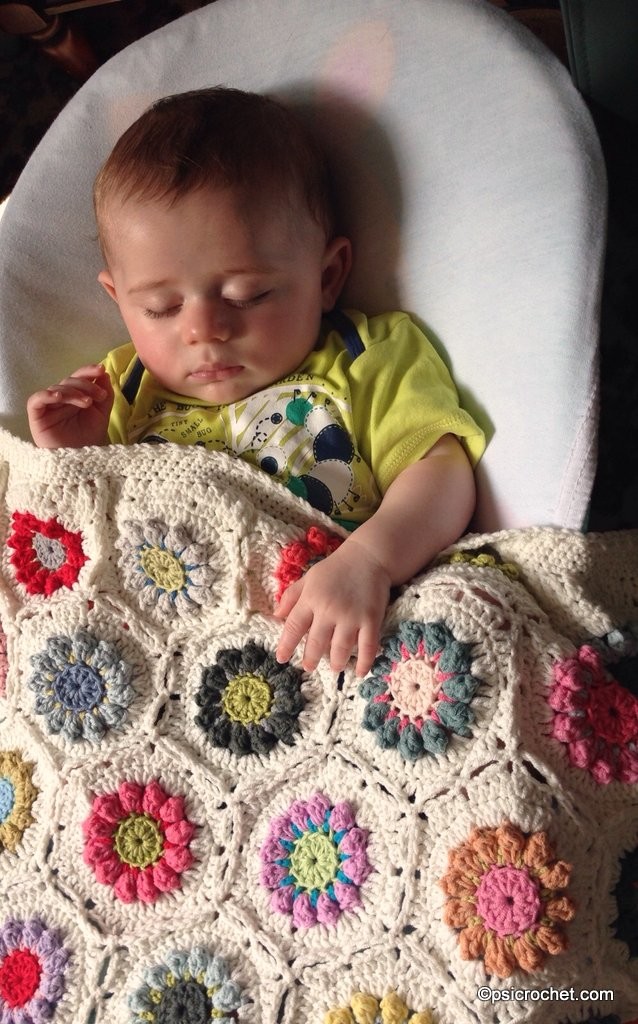 This month's pattern is one of my favourites.  I've made these Medallion Hexagons with my stash of cotton/cotton mix yarns.  I LOVE my cotton colours.  I don't know why but colours in cotton just seem much more vibrant than when in wool/acrylic.  The pattern gives instructions to make both a hexagon and also a half hexagon should you want to make a blanket with a straight edge.  As usual the pattern is exclusive to the p.s. I crochet pattern club members at this time.  It will be added to my Etsy shop early next year.
Shown to it's best advantage by Archie!  He's now 6 months old and a complete treasure 🙂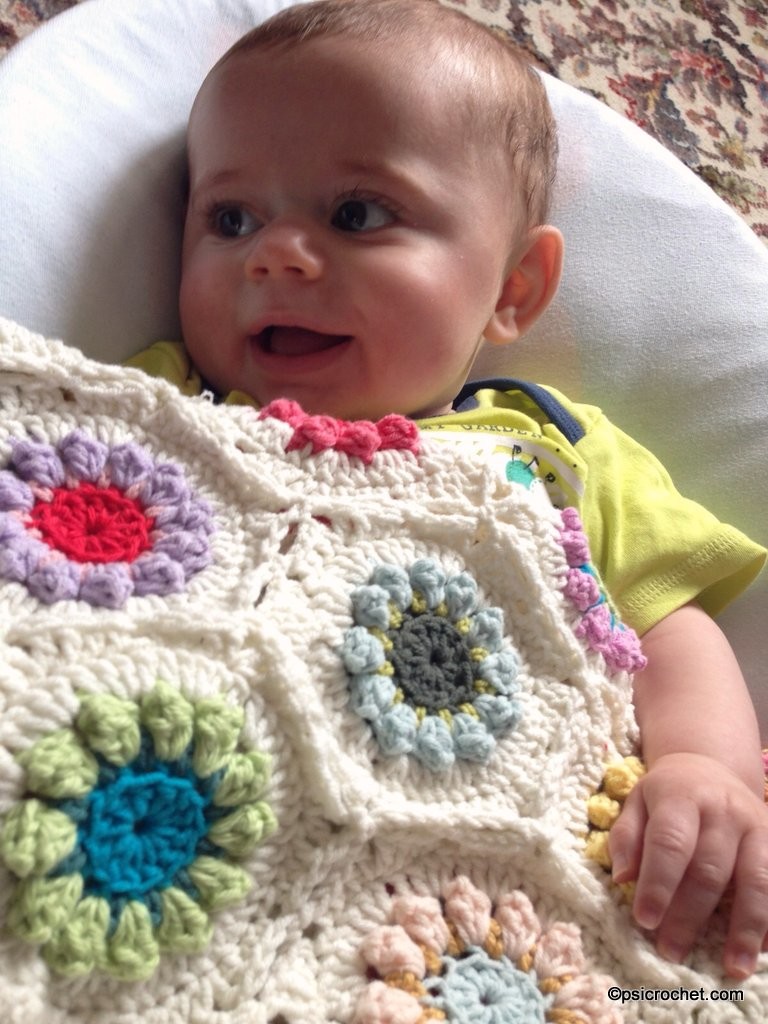 With the thought of colder months coming I've been consumed with finding the perfect hat pattern for Archie.  I'm going to write a separate post about it but here's a teaser of my first effort…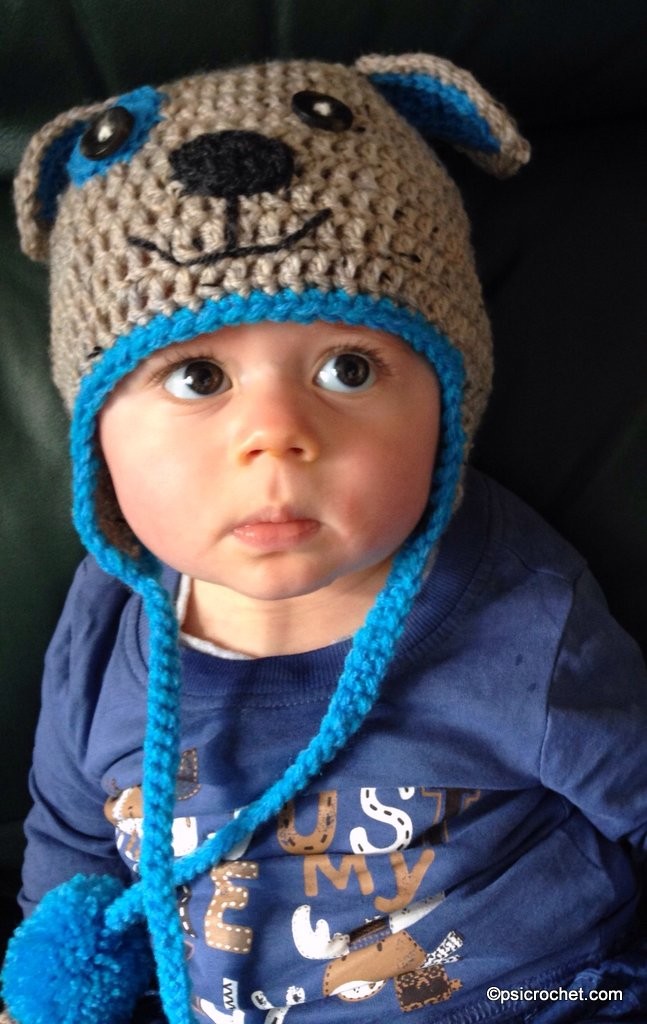 This isn't my pattern but is the gorgeous Crochet Puppy Pattern at repeatcrafterme.com.  I love it and want to experiement with a few more 🙂
Happy Crocheting!