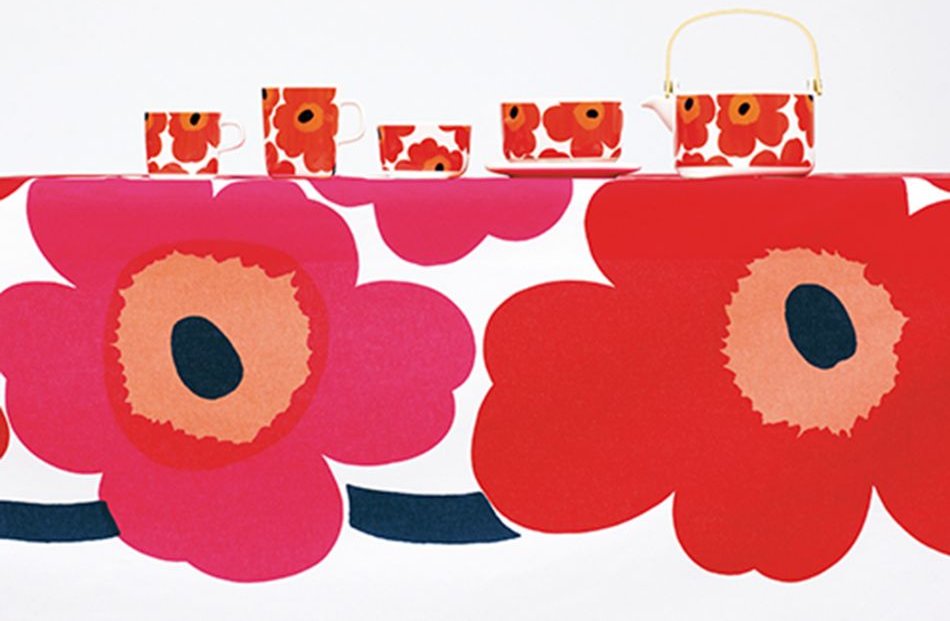 Some fabric designs are simply amazing aren't they?  There are many fabrics that I lust over, but if I had to pick one it would be this one.  To be honest, most Scandinavian fabric designs are right up my street; I love the bold patterns with strong, but selective, colour palettes, and often a white ground.  This particular pattern appeals to me the most though because of the gorgeous mix of pinks, oranges and reds and the simple, almost childlike flowers.  Just perfect.
So with a couple of hours to spare,  Daniel Craig as Bond on the tv, and the image above I had all of the eye candy I could handle all at once to make a few flower motifs of my own.  Understandably, with Daniel smouldering at me I ended up with wonky flowers – but result!!  Because wonky was just what I was aiming for.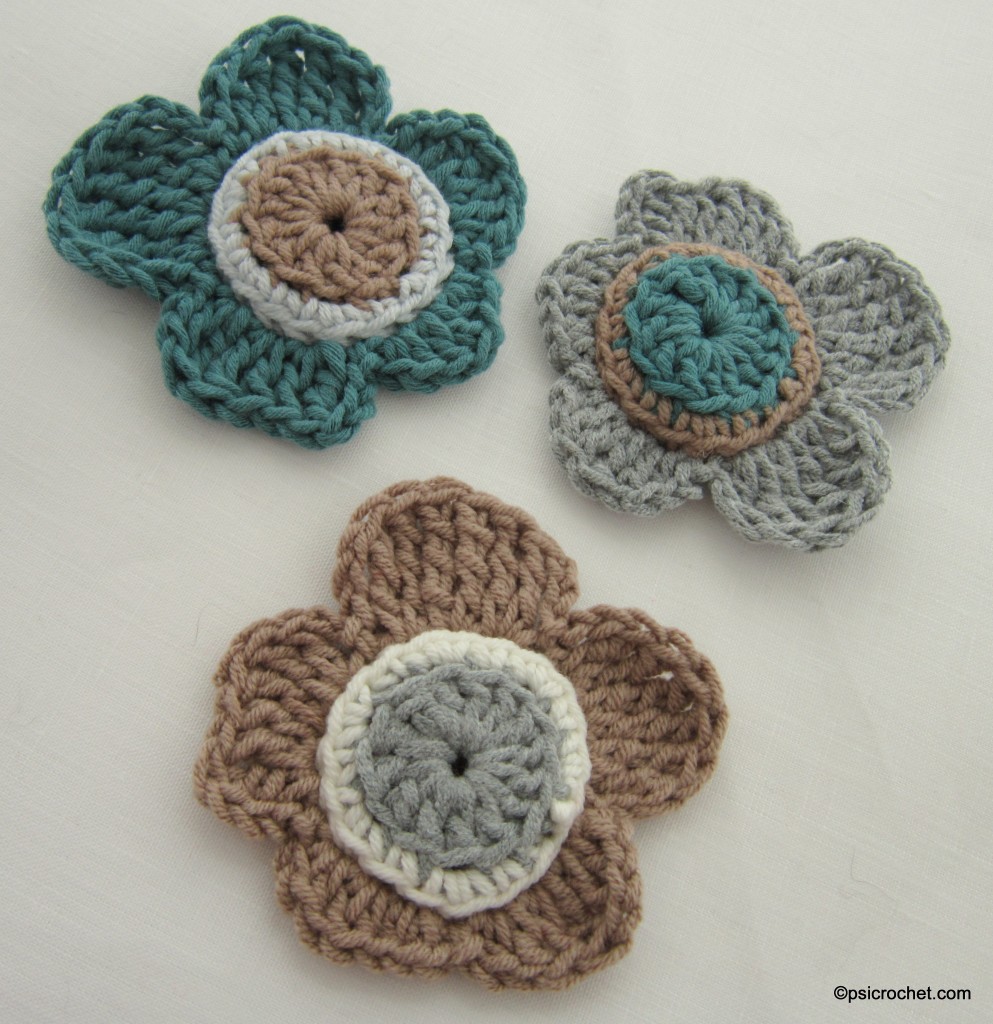 I thought about making them into squares, or hexagons, but I don't think they will look right.  I wouldn't want them in uniform rows.  I think they need to be appliqued on haphazardly, in all different directions, whether on a cushion or bag or even a lampshade.  I've been eyeing up my table lamp shiftily all day.  I may need to dust off my hot glue gun.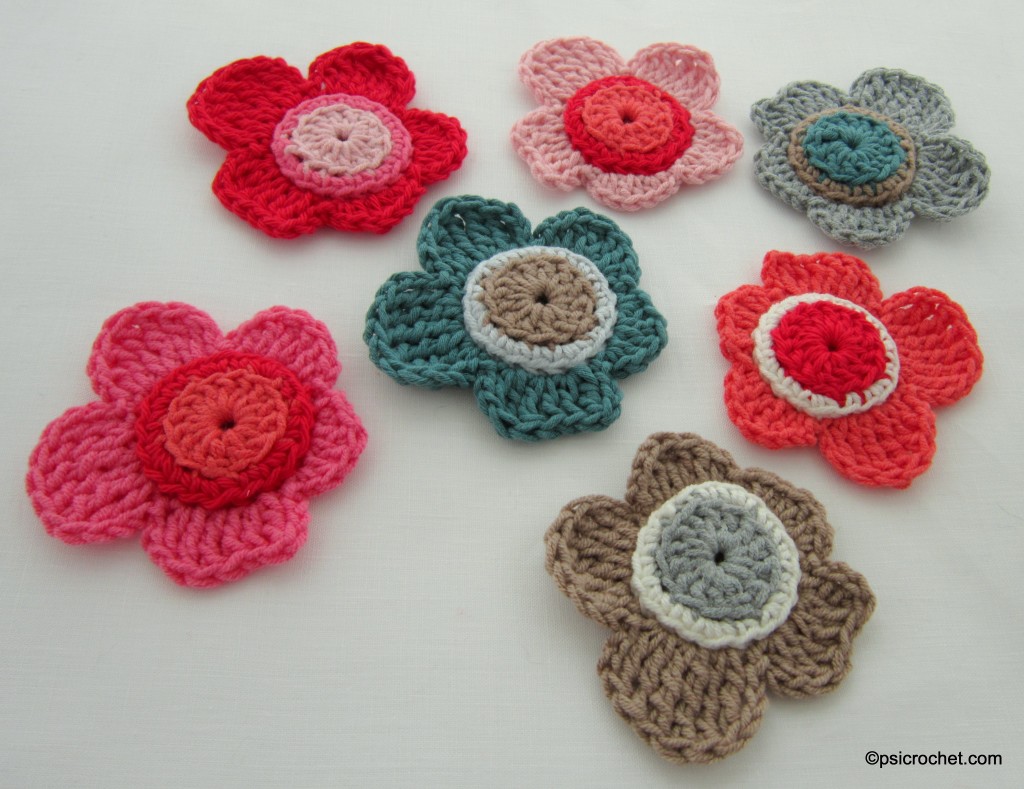 If you would like to make some wonky flowers of your own you will find the pattern listed in the menu above – Marimekko Inspired Motif.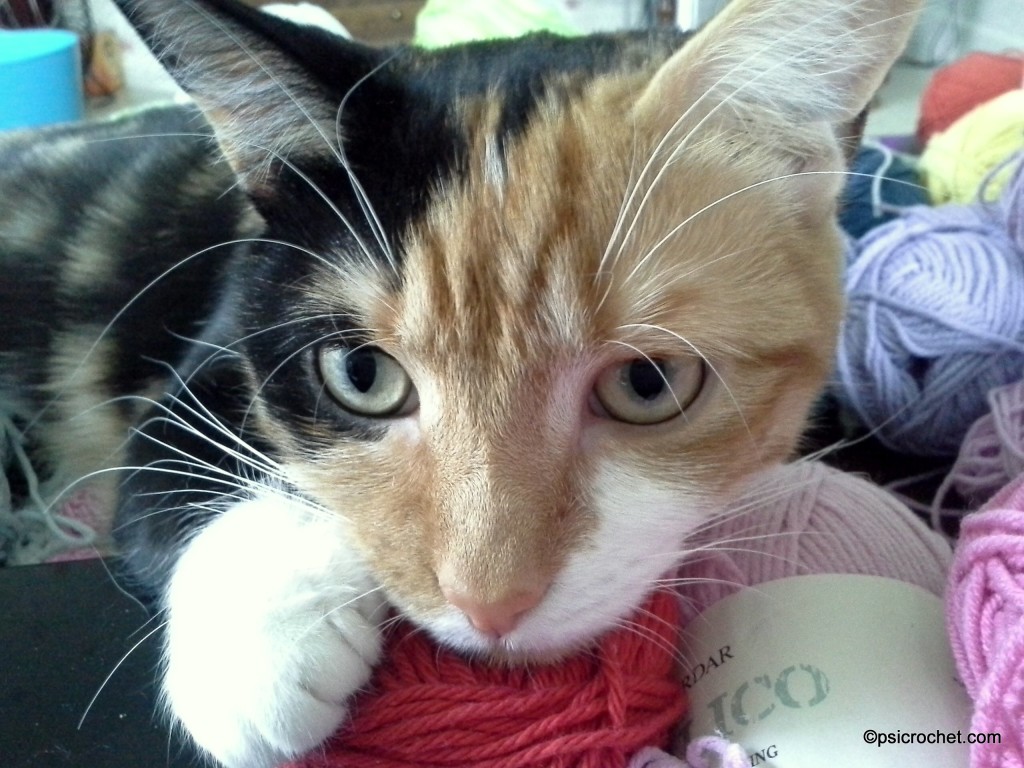 Sophie tried to hog all of my cotton mix yarn, but I just have too much of it and with only 4 legs and one chin she frankly has no chance.
I haven't shared with you my heavenly bit of the countryside lately, so I'll finish off with some snaps I took this evening around the lochs.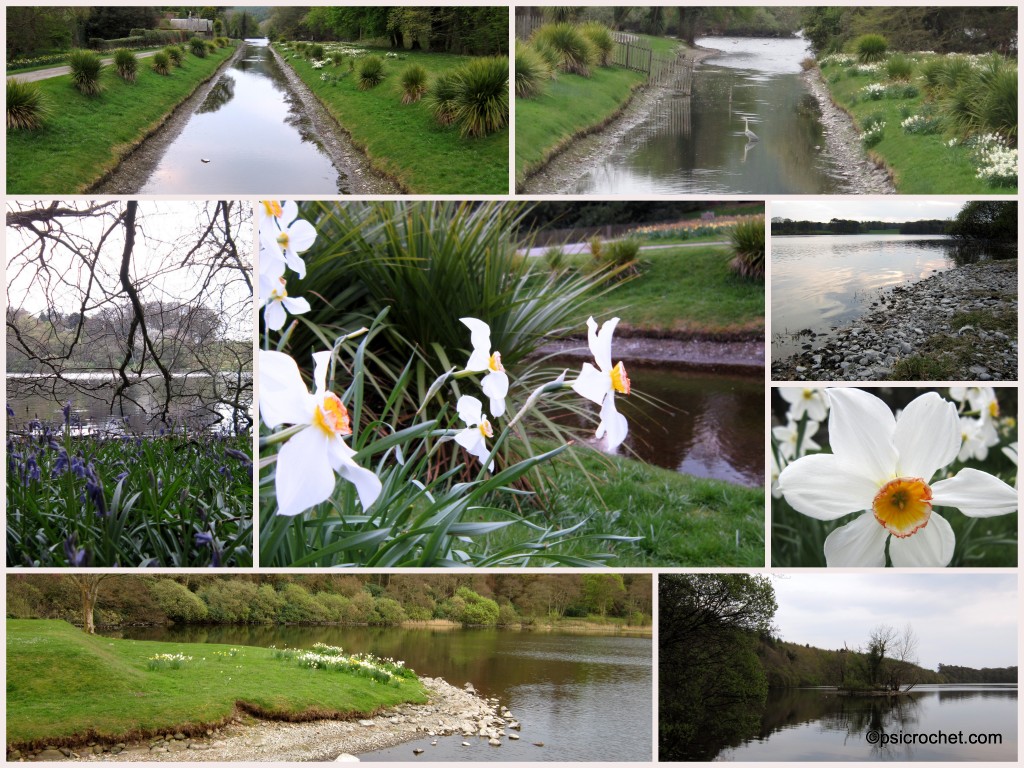 The daffodils are starting to fade, but the bluebells are just coming into bloom.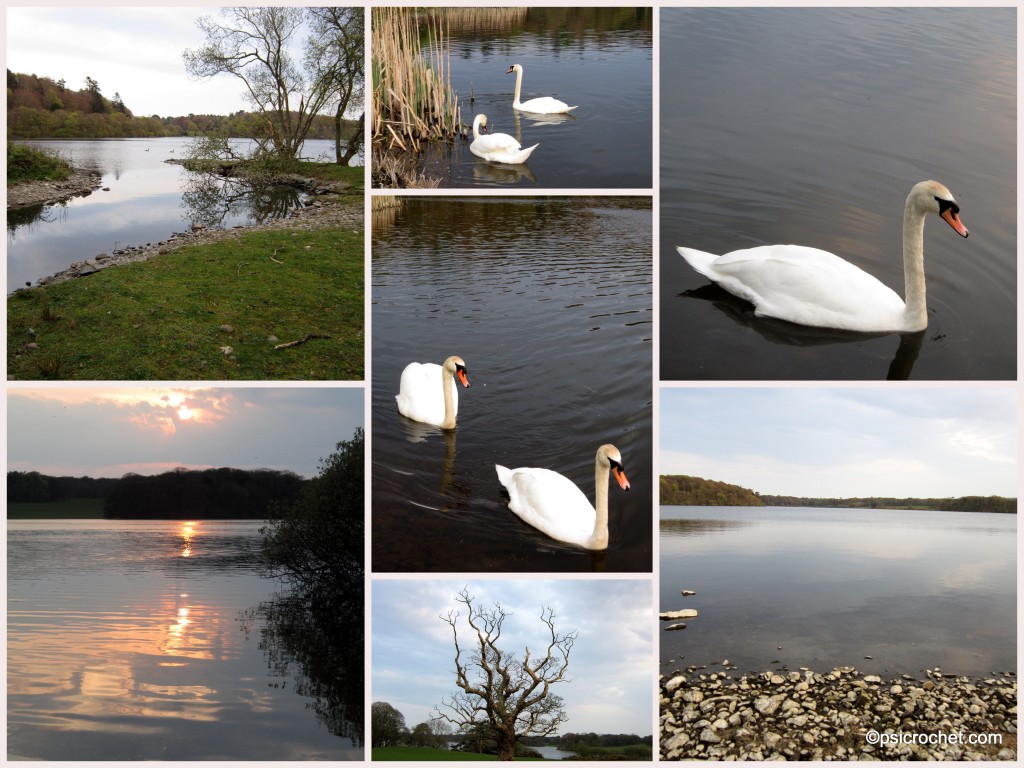 Animals everywhere are pairing up and making the most of this glorious Easter weather we are having.  I couldn't resist that tree in the middle at the bottom there – it's our own whomping willow!  Fabulous!
Take care and happy crocheting!