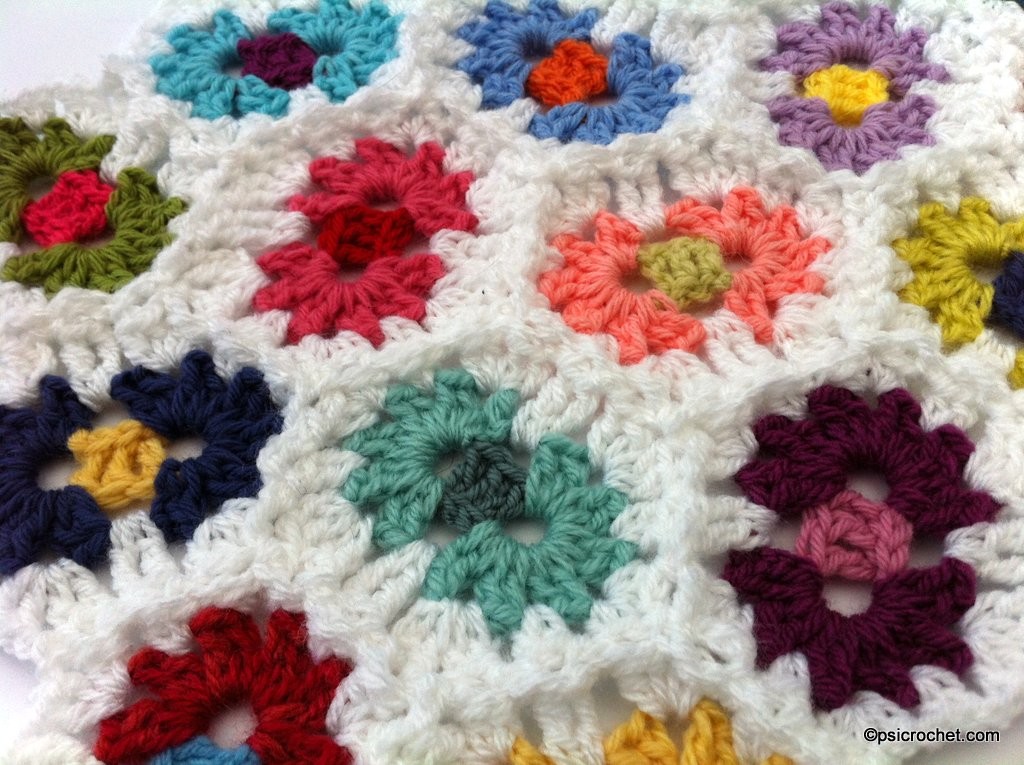 June's pattern is now online.  Lovely Lozenges…  I've been wanting to design a new 'granny' type motif for a while now and this is the result.  I love the way the shapes look quite haphazard.  If done in one colour they could be like hundreds and thousands!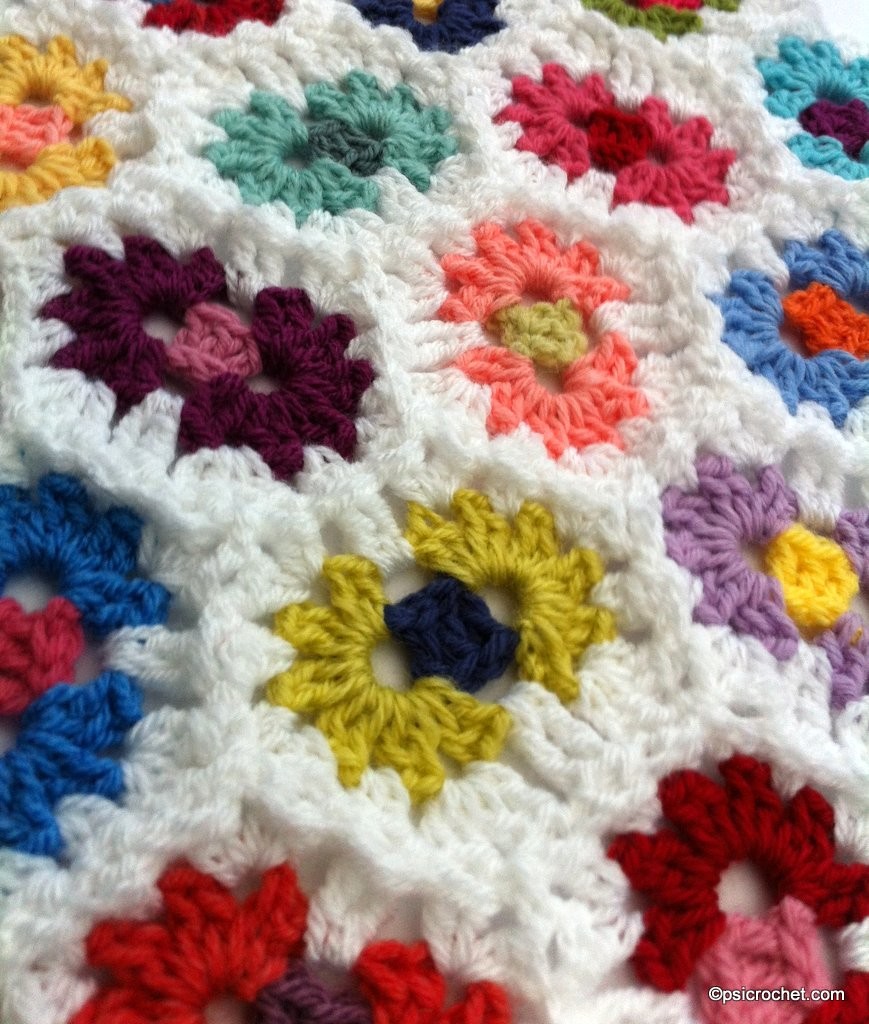 The pattern is available to all club members and is in the pattern tab above.
It occurred to me that I hadn't updated you on Sophie since I moved back down to Cumbria…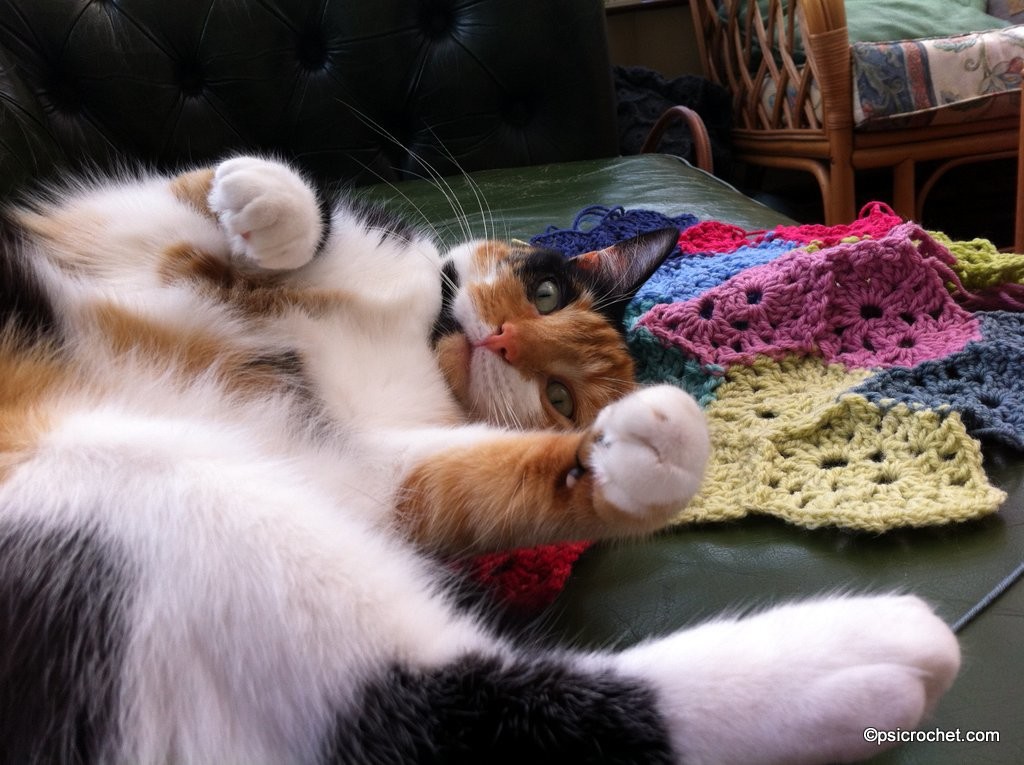 She's still doing her best to join in to my projects!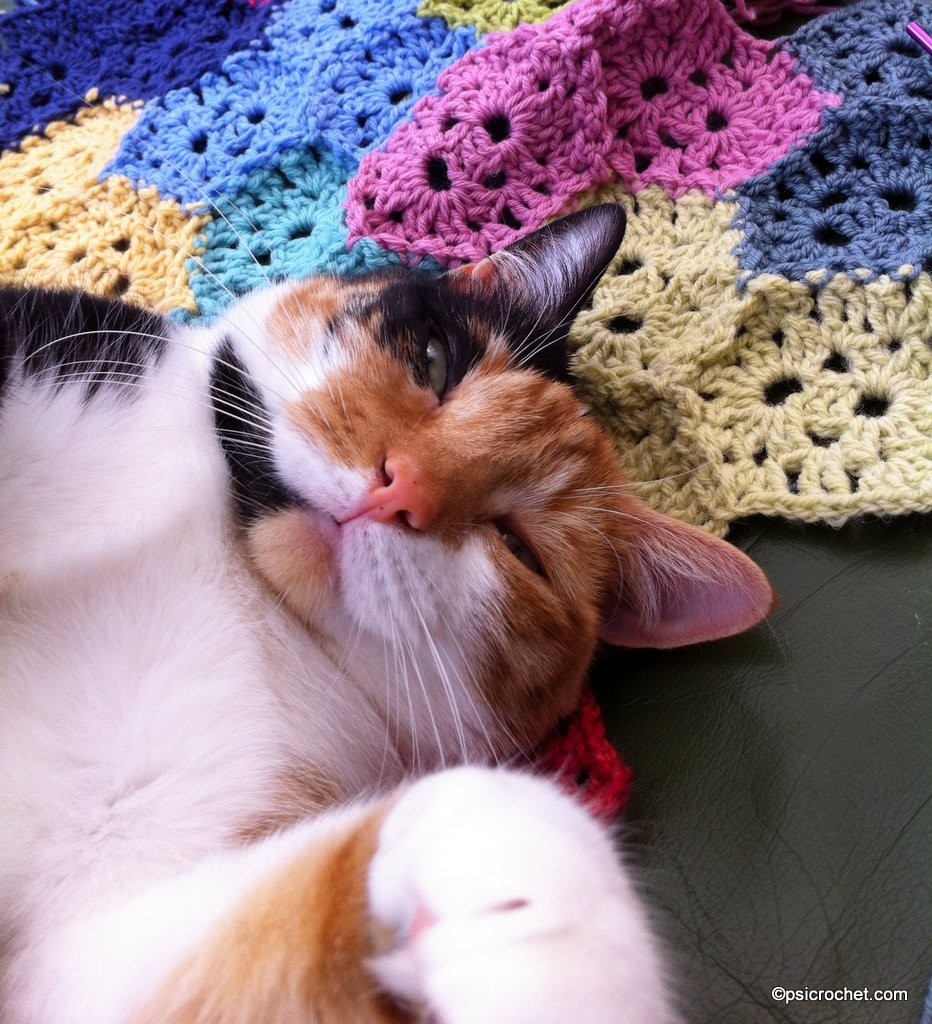 And of course I haven't shown you yet the absolutely new light of my life…  Meet Archie.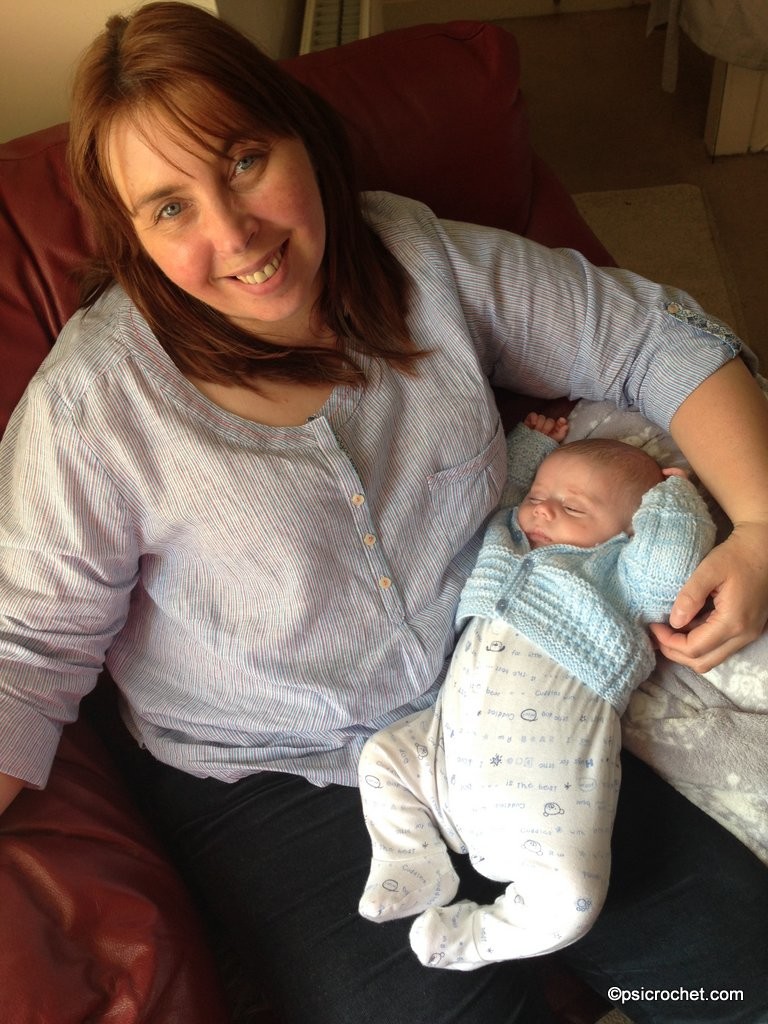 Born on the 21st March he is my world.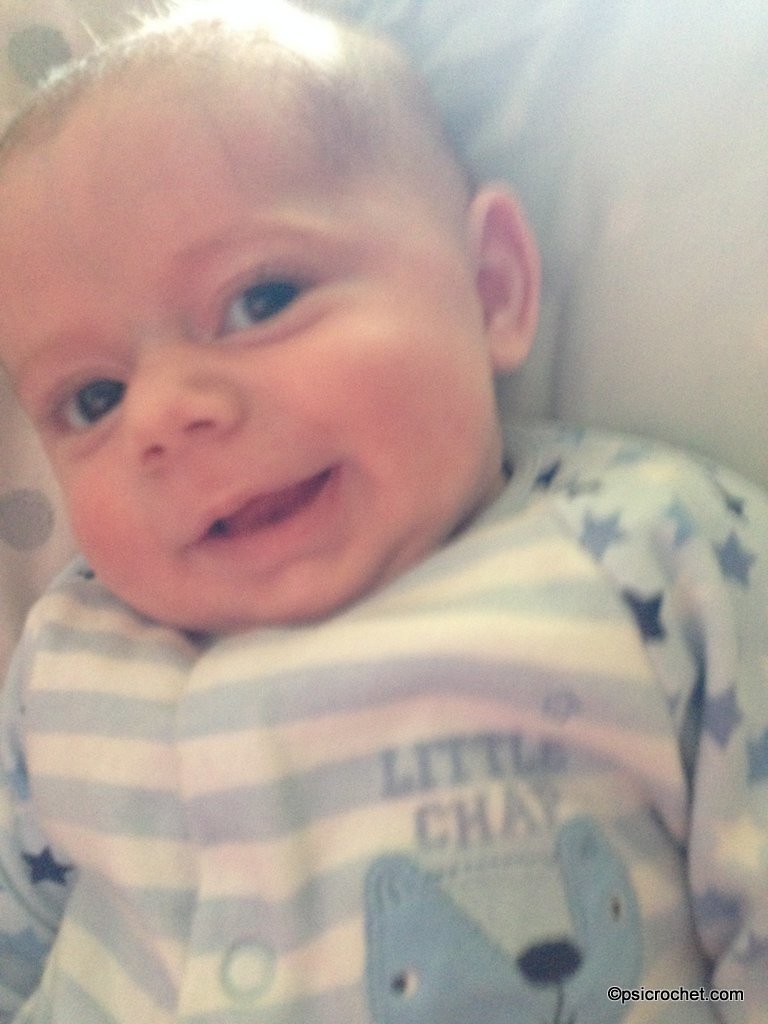 Happy crocheting!