Don't these 1st of the month come around quickly!  For October's pattern we're blooming layered daisies.  Super quick to whip up, and handy to decorate a bag, or a scarf, or a hat – useful when Christmas is just around the corner!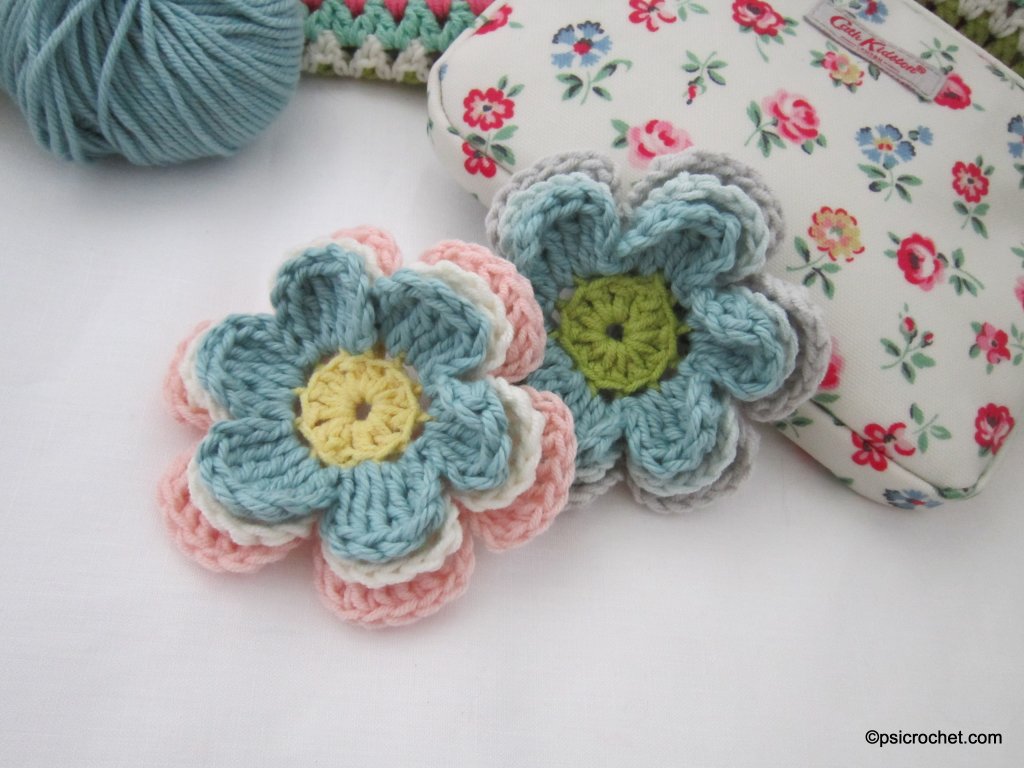 Last Christmas I made a batch of these and gave one each to my craft night buddies, and they loved them.  The pattern is available to my pattern club members within the patterns tab above.
They are a useful pattern for me right now, as everything seems to be a bit of an effort at the moment…  I think it's catching; Sophie settled herself on my knee intent on mischief…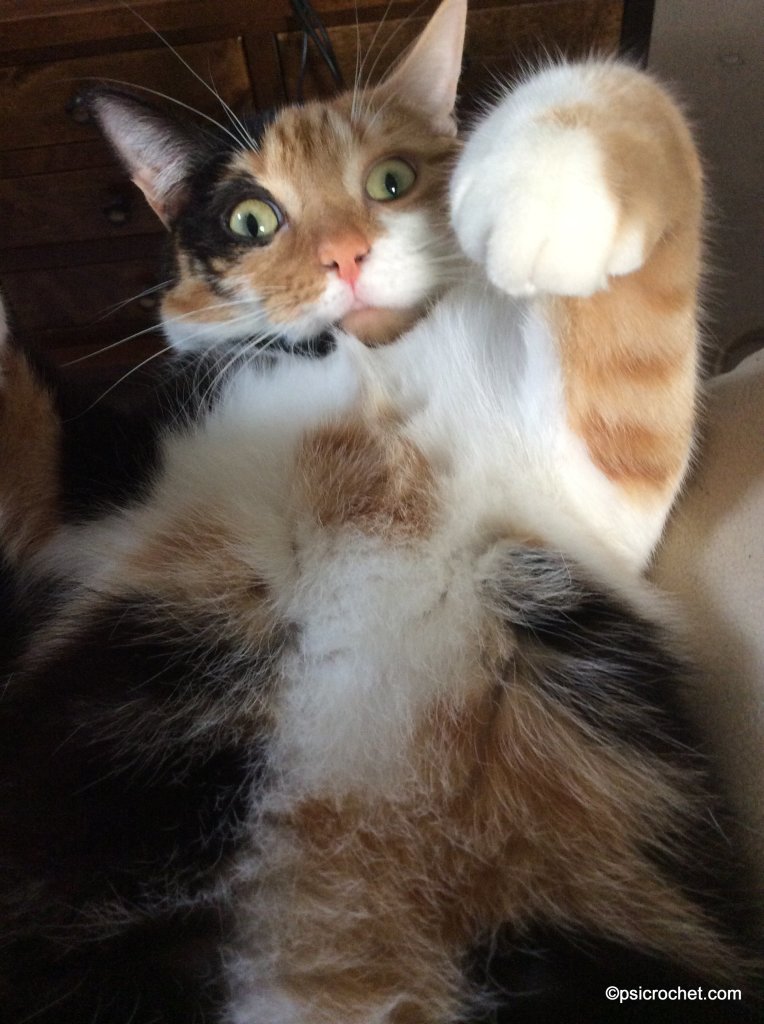 But then decided that it was all too much and gave up…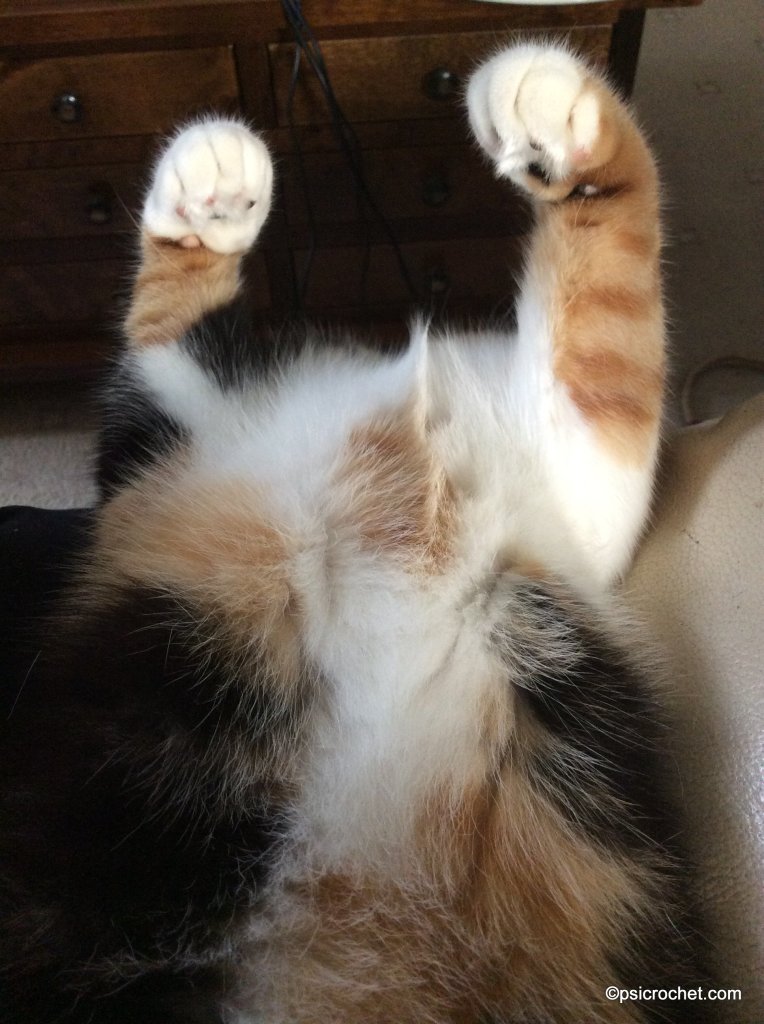 Hahaha!
Happy crocheting!