Hi Everyone 🙂
I'm about to head up to Scotland for a few days in the caravan (there's no internet up there so I will be out of range for the rest of the week!)  I've been busy knocking up a basic ripple blanket for Archie.  He seems to like it!  I'll have him crocheting before he can write (if I get the chance ;))!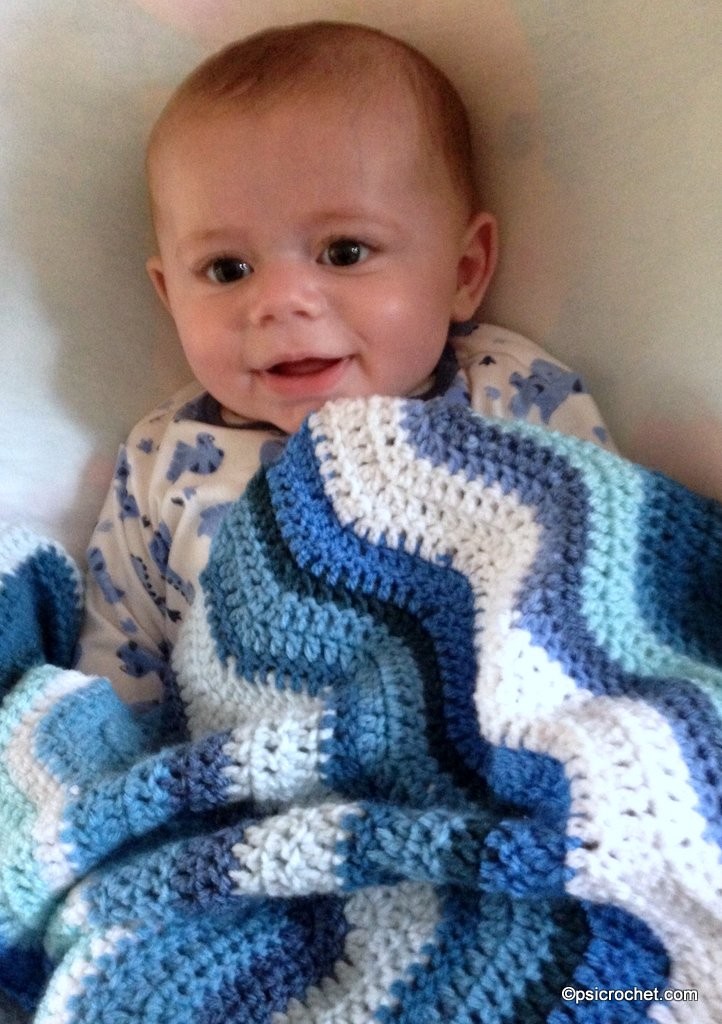 I'm also giving you the heads up that the p.s. I crochet pattern club will only run for another year.  This means that after 1st August 2015 I won't accept any more members; the club will carry on for a further 12 months until all members subscriptions have run out.
So this is your last chance if you would like to join me in the club for it's last year.  If you join now you will have access to ALL of my patterns as well as a brand new pattern published on the 1st of each month.  That's 32 patterns + another 12 patterns published through the year – 44 patterns for just £24!
However, if you don't want to subscribe I am gradually listing my older patterns on Etsy.  They will eventually all be available on there and are priced £3 per pattern.  My subscribers will still have access to new patterns first; they will then become available on sale to everyone else after 6 months.  My etsy shop link is https://www.etsy.com/uk/shop/psicrochet
See below for a work in progress shot of August's new pattern –
Thanks for reading and Happy Crocheting!