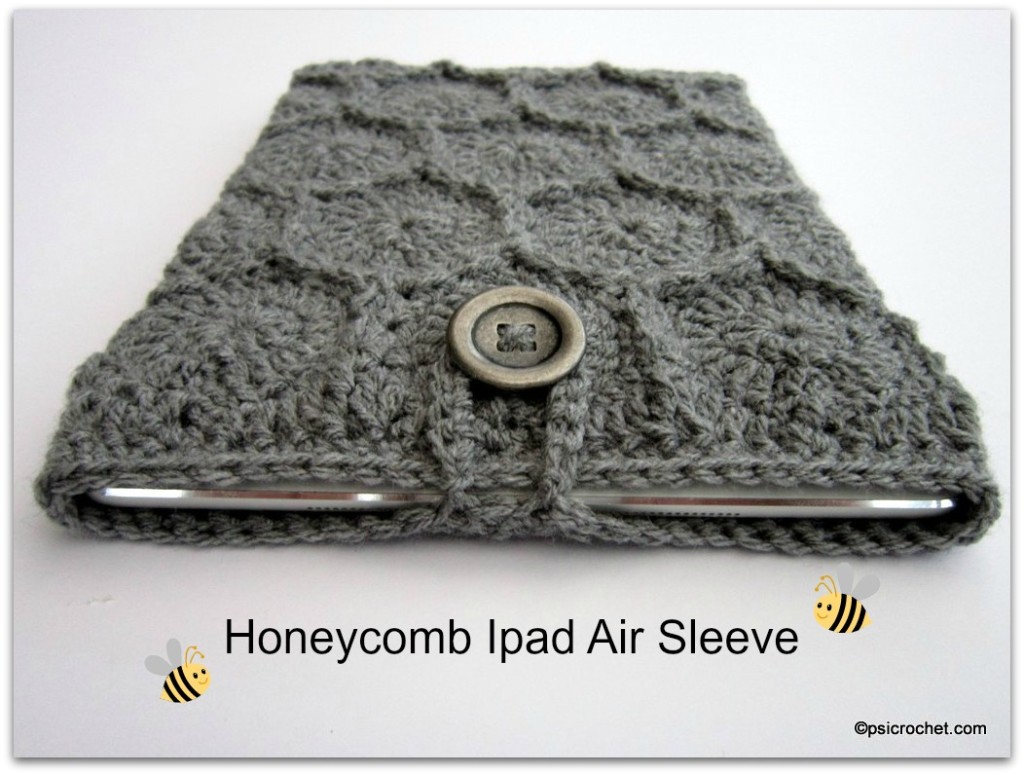 Just a very quick post to say that this month's pattern is now available in the pattern menu tab above.  I loved the texture of this motif so much and I wanted to make an ipad sleeve that was a little bit less pretty – masculine even – although I do like it for myself.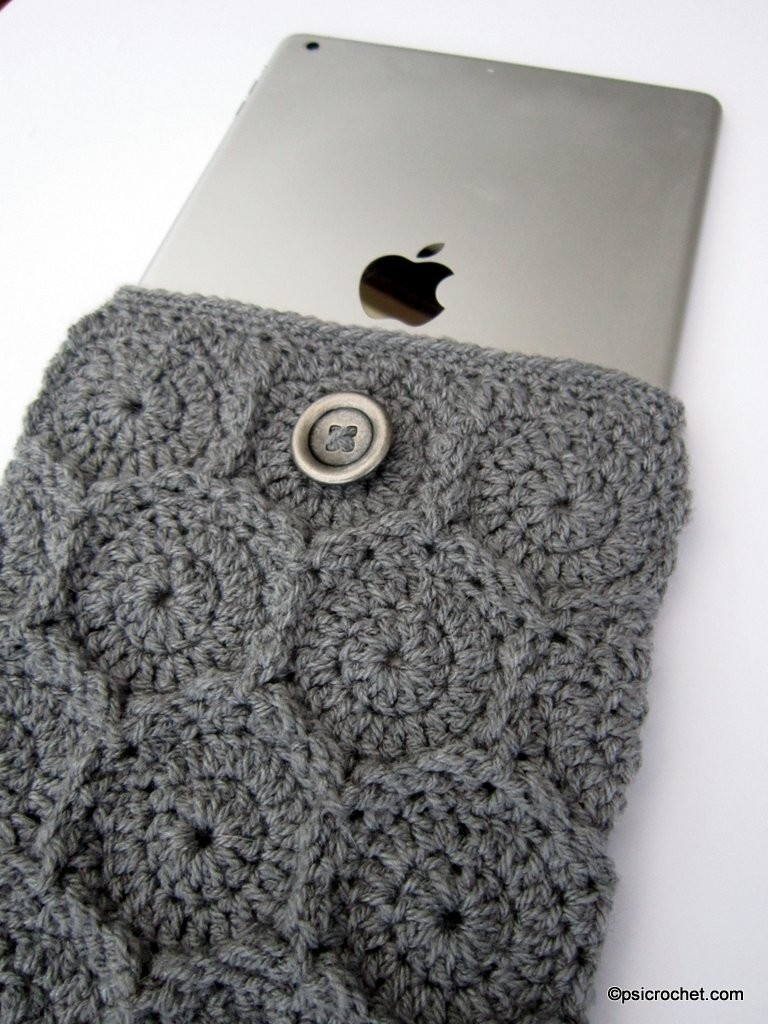 But it would make a great gift for the man in your life.  Well if he had a tablet with a 9.7 inch screen it would be handy.  Otherwise he probably wouldn't thank you for it haha.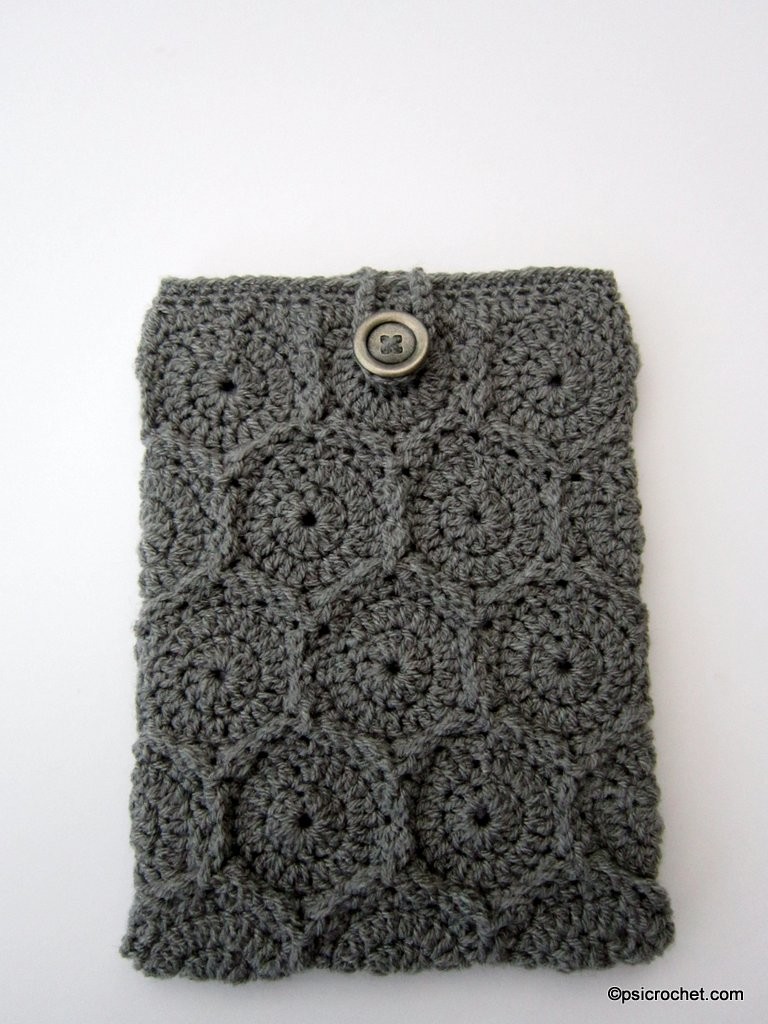 Don't have a tablet or ipad?  Well I've done a sample of the pattern using chunky wool and I think it would make an amazing throw or even better a bedspread.  I could just see it with crisp white cotton/linen bedding.
Anyway I hope you like it.
Happy crocheting,