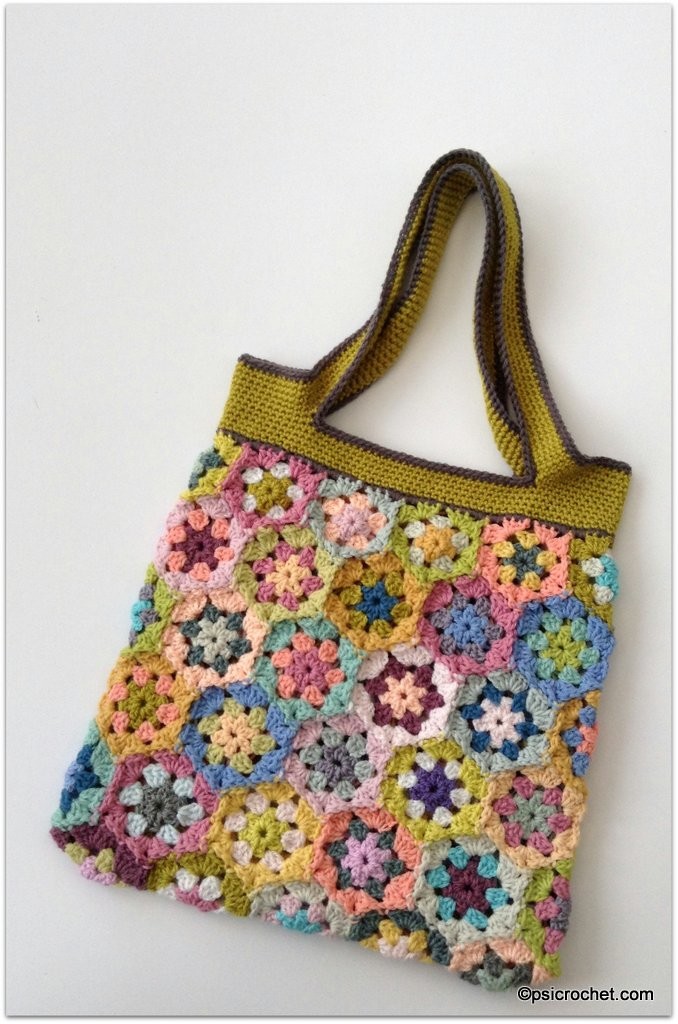 It's August already!  Wow…  life just whizzes by doesn't it.
This month's pattern is a fabulous bag made from hexagons.  This is a great standard bag pattern, and different versions could be made using any of my previous hexagon designs.  But in this instance I've come up with a granny hexagon and the pattern includes lots of photographs to help if needed.  The pattern is easy/intermediate and uses dk yarn and a 4 mm hook.  So the Hexagon Bag can be found in the patterns tab above.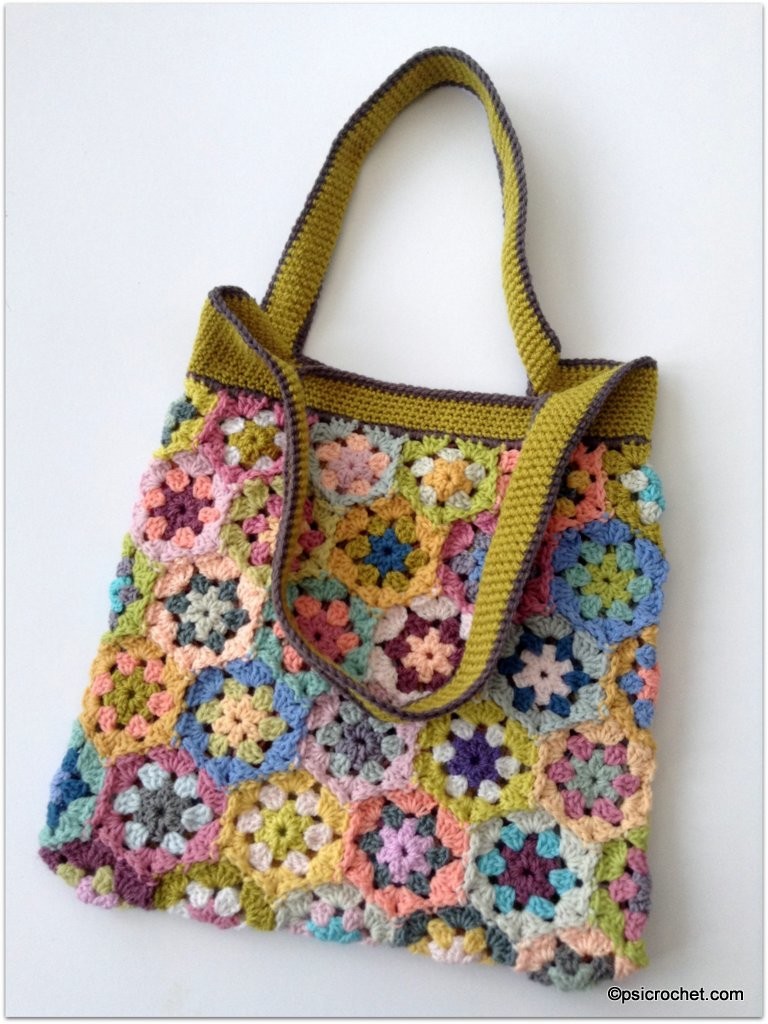 As I said in my last post I'm only going to run the pattern club for another year, and so today is the last chance to subscribe.  I'm slowly adding all of my older patterns to my etsy shop and eventually they will all be available to buy separately (with new patterns only available to my subscribers; they will be added to the shop after 6 months).
I also teased last month with a picture of some colourful rings.  I had planned on using them for this month's pattern, but I decided to wait until next month as I have made a version of this bag with the pattern and so I needed to publish this bag pattern first…  So next month's pattern is the Eyelet Pillow pattern and it will be available to club members on 1st September.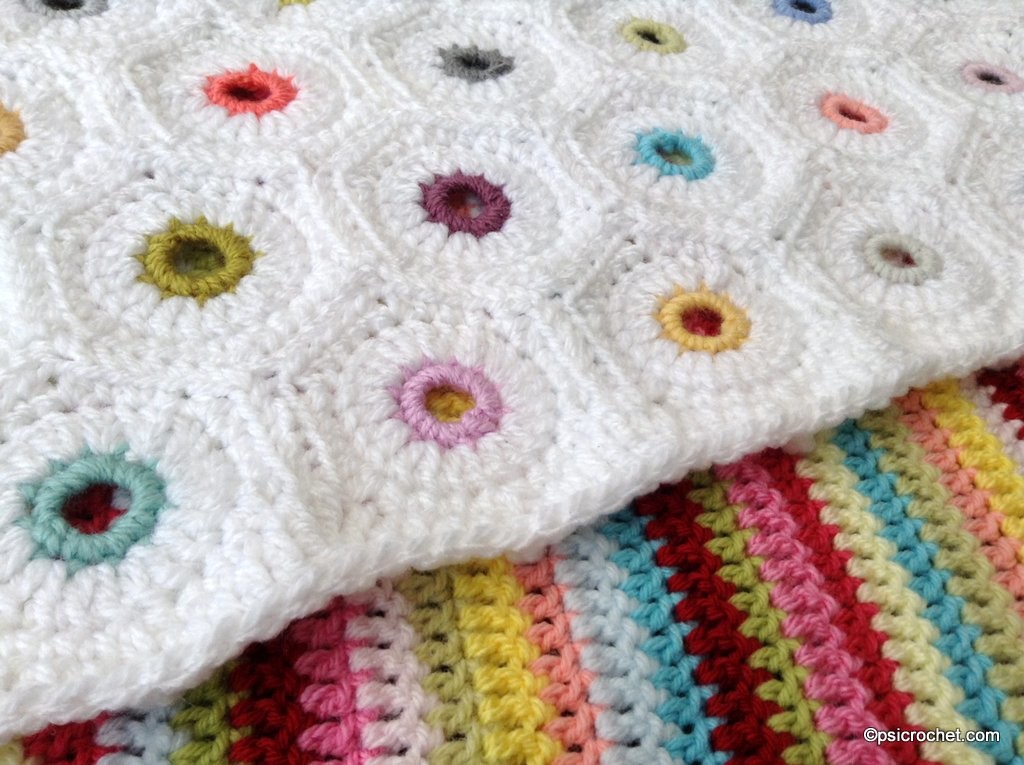 Poor Sophie has been ill…  she was ever so sick for a few days.  Back to normal now though thank goodness.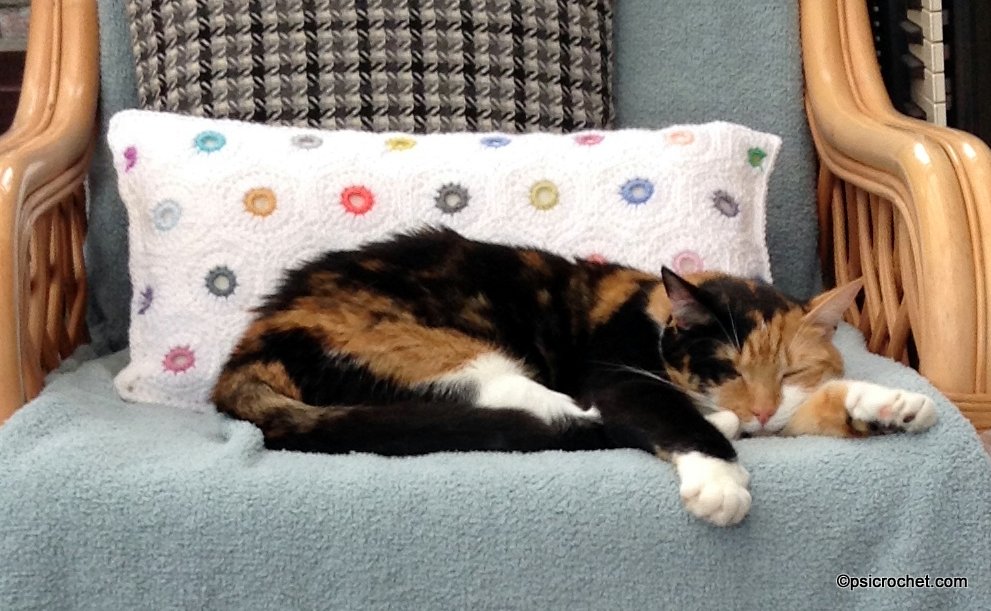 Happy crocheting!