Another month, another pattern for my loyal pattern club members.  You can now find English Rose in the Patterns drop down tab above.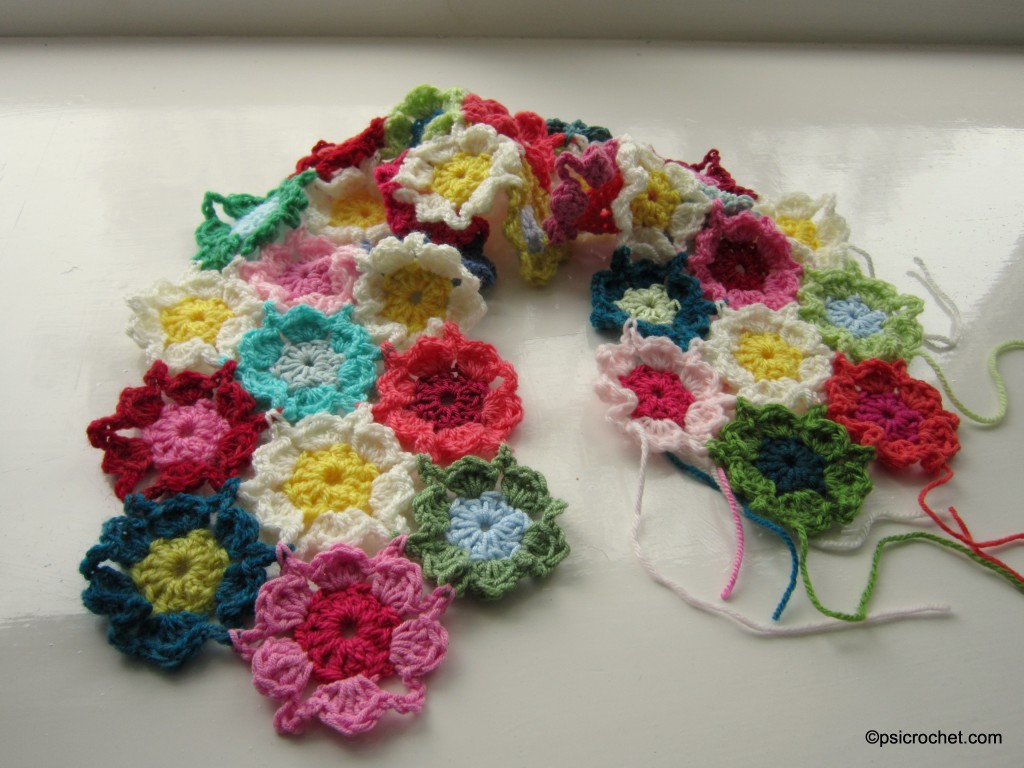 I designed this motif ages ago;  when I was looking at scheduling when to publish each of my patterns I put this one specifically aside for September, as I don't know about you but it's around this time that I start to think about Christmas gifts and I think this very easy pattern is simple and relatively quick to whip up, but makes a very special scarf, or stole for someone you love.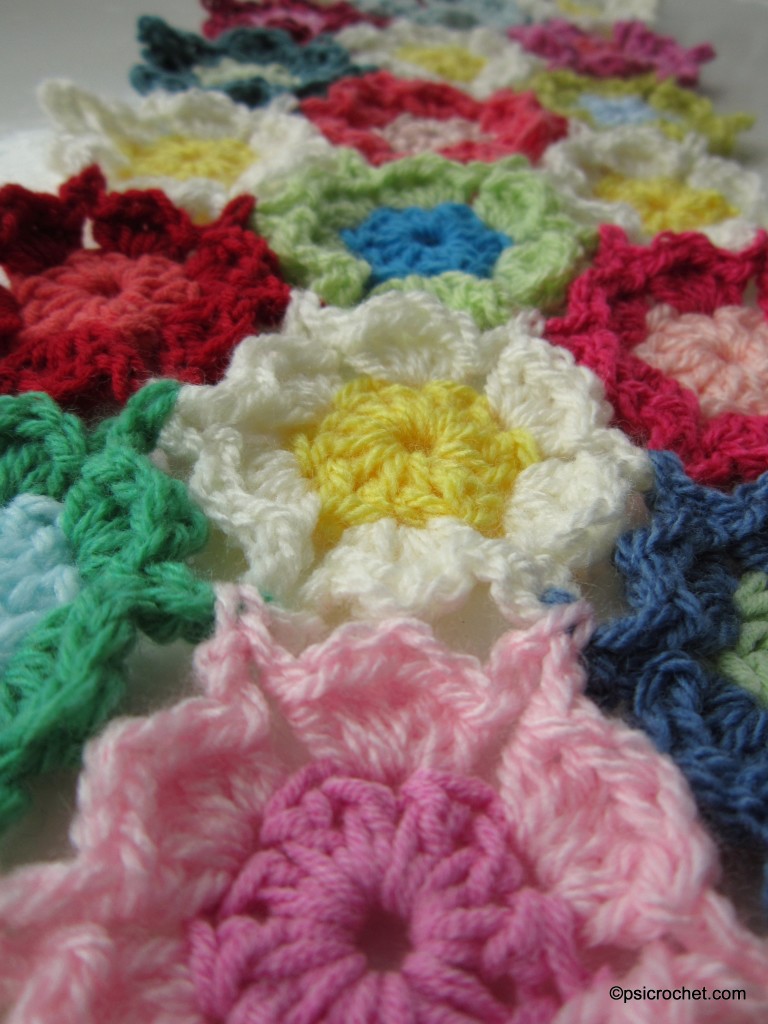 I'm making one in grey, pale blue, green & cream, and I'm loving the effect of the duller, more masculine colours with a pretty, feminine, flowery pattern.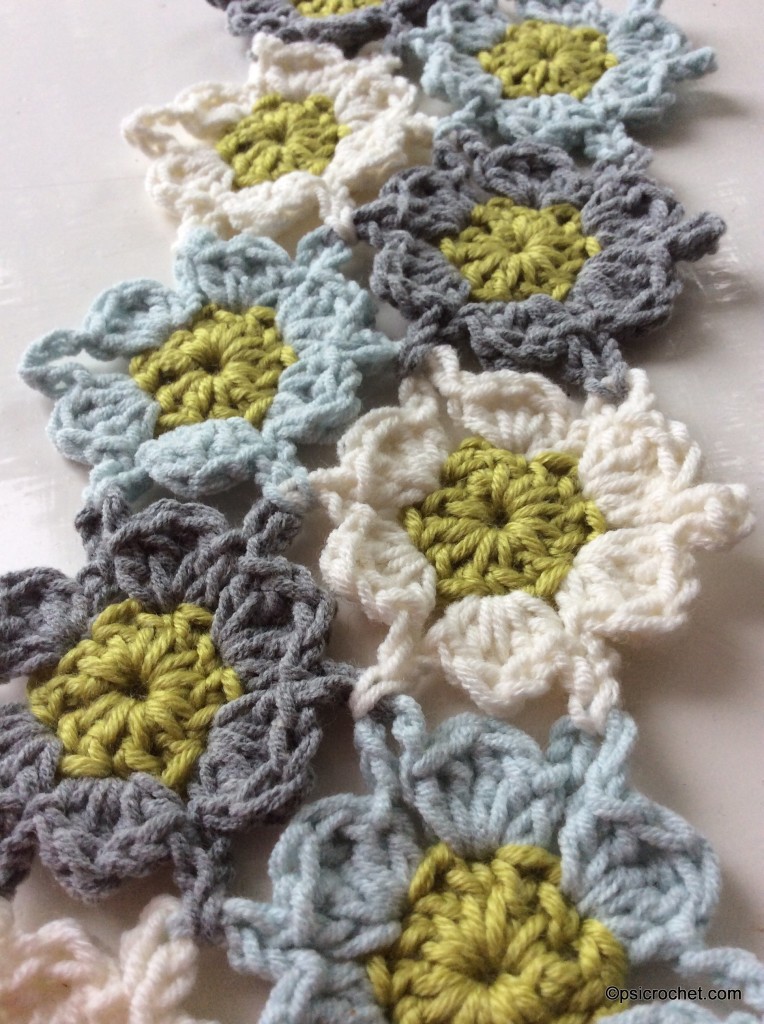 I hope you love it; as always any problems with the pattern please don't hesitate to contact me and I'll do all I can to help.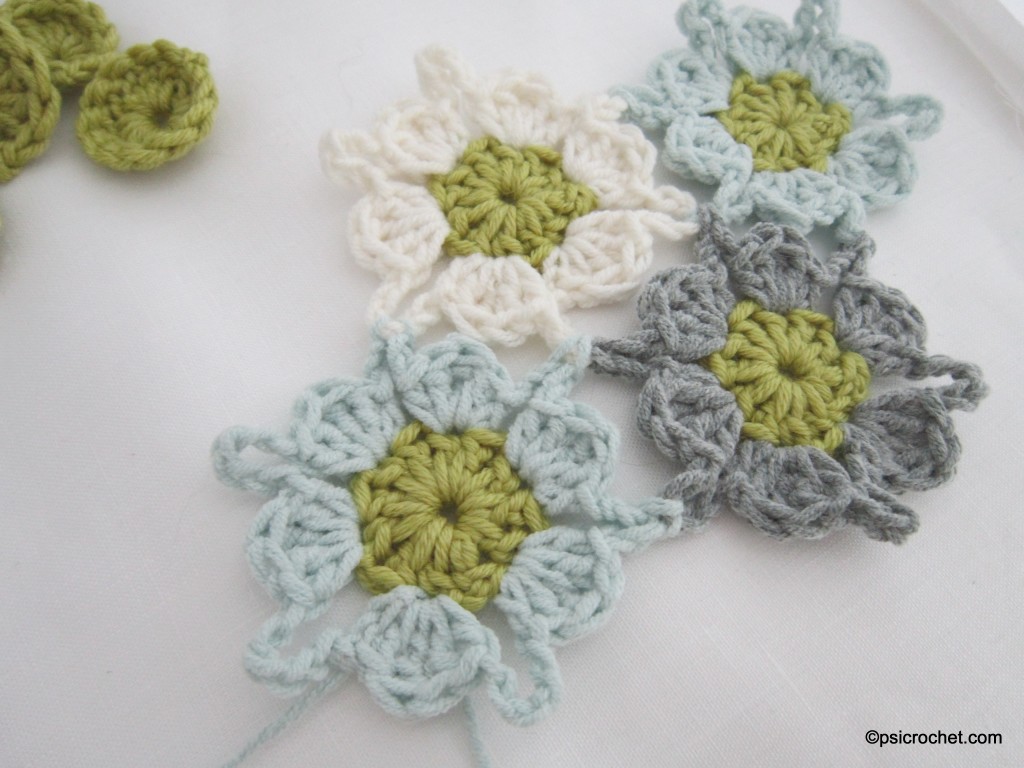 I'm so sorry that it's been a bit quiet around here.  Work seems to be taking so much of my time lately, but more than that it's sapping my energy and I seem to have been in a listless slump for weeks now.  I have however had a weeks holiday this week, and I'll share some of my exploits with you in a day or two when I've got my photographs together.
In the meantime, happy crocheting!