December's easy club pattern is a cute bag that will help to use up a bit of that stash basket/bag/cupboard/room!!  I know you've got one 😉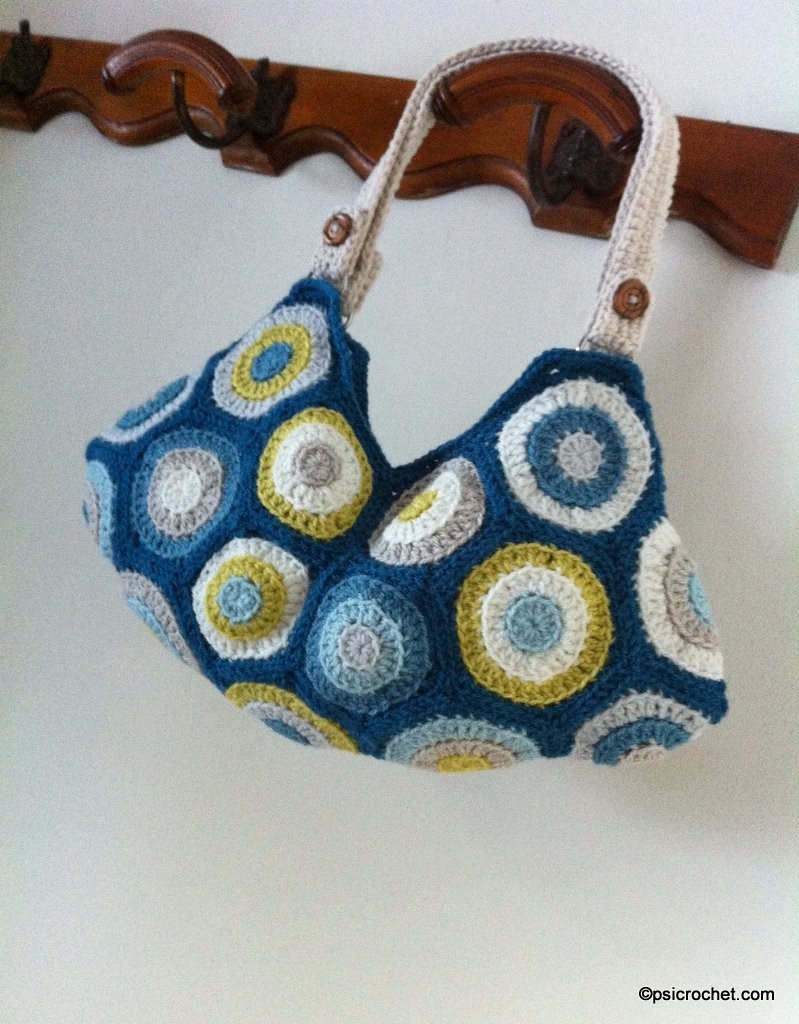 Incorporating D-rings to attach the string handles this bag would make a cute last minute gift for someone special, or especially for yourself.
I'm away from home again on a little work assignment for a couple of weeks in the Scottish Highlands.  It's so beautiful, particularly because…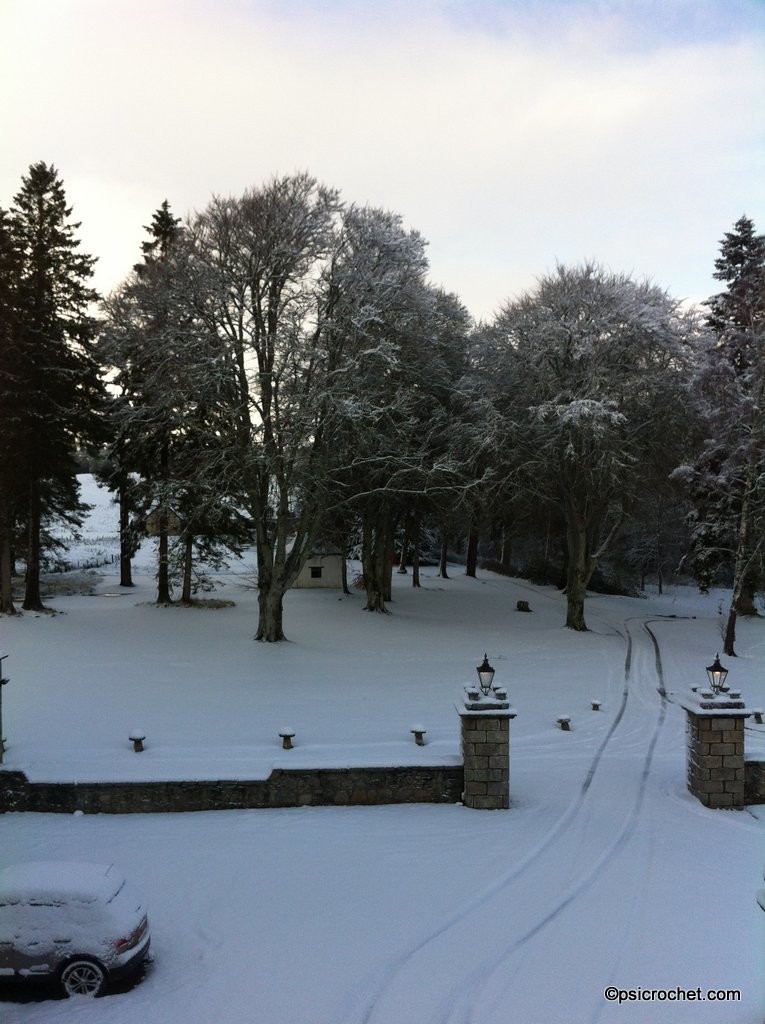 …everything's covered in snow.  Yes, that is my ill prepared car under it's icy blanket.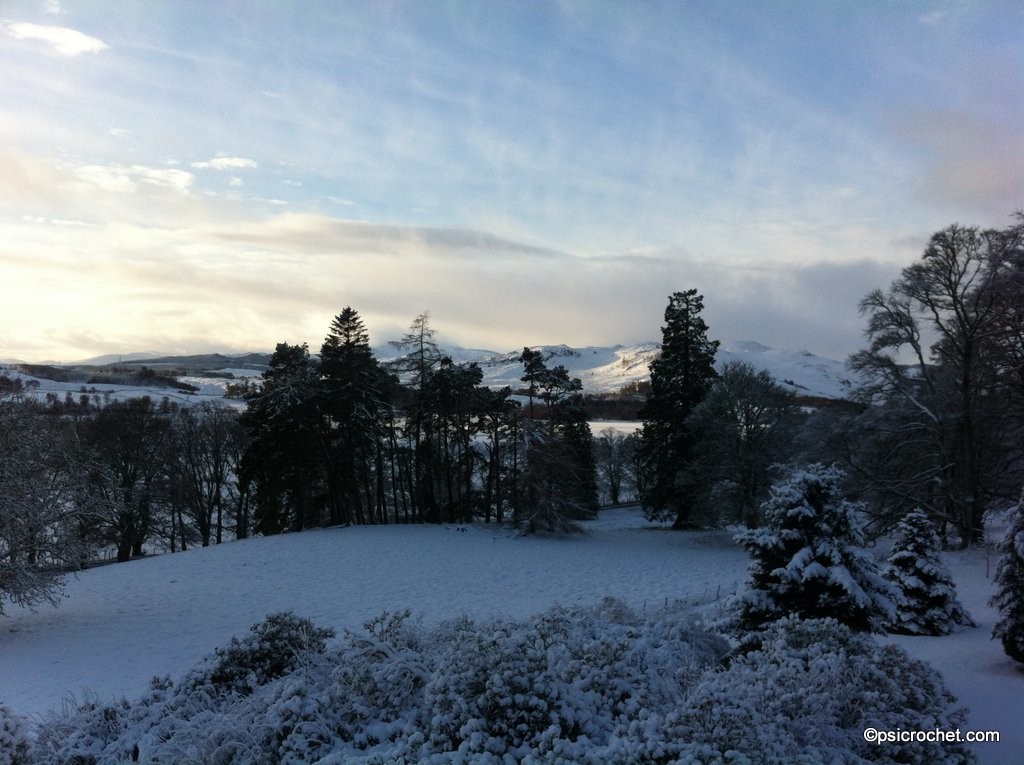 But I think it's magical 🙂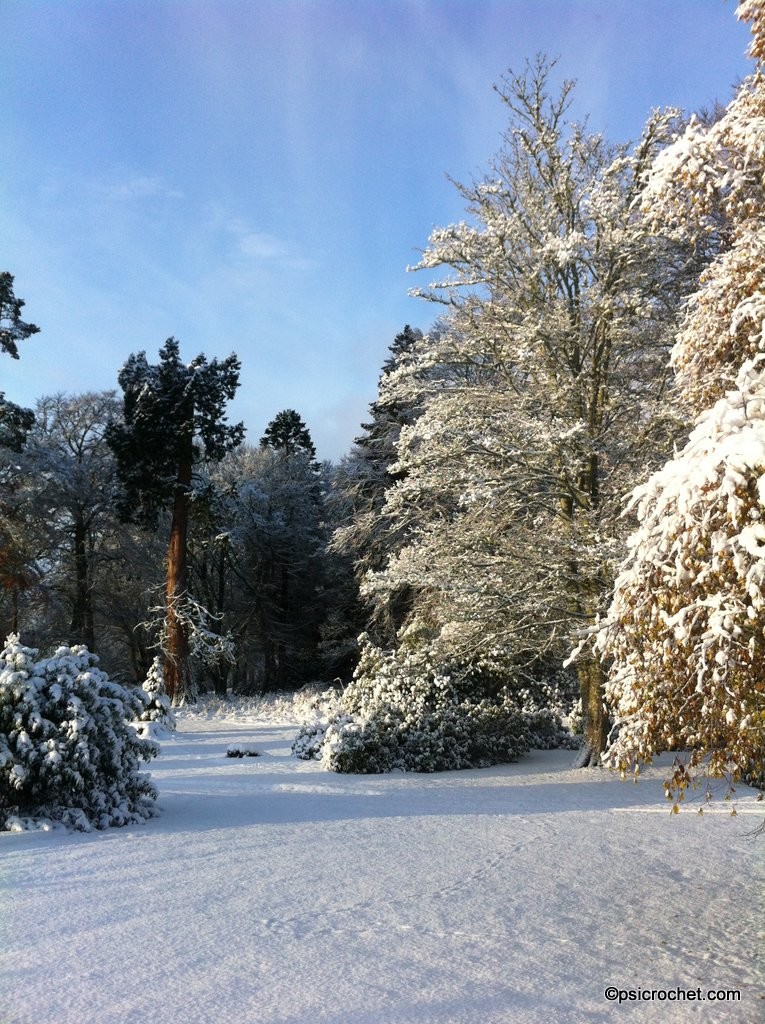 A perfect start to December and the run up to Christmas.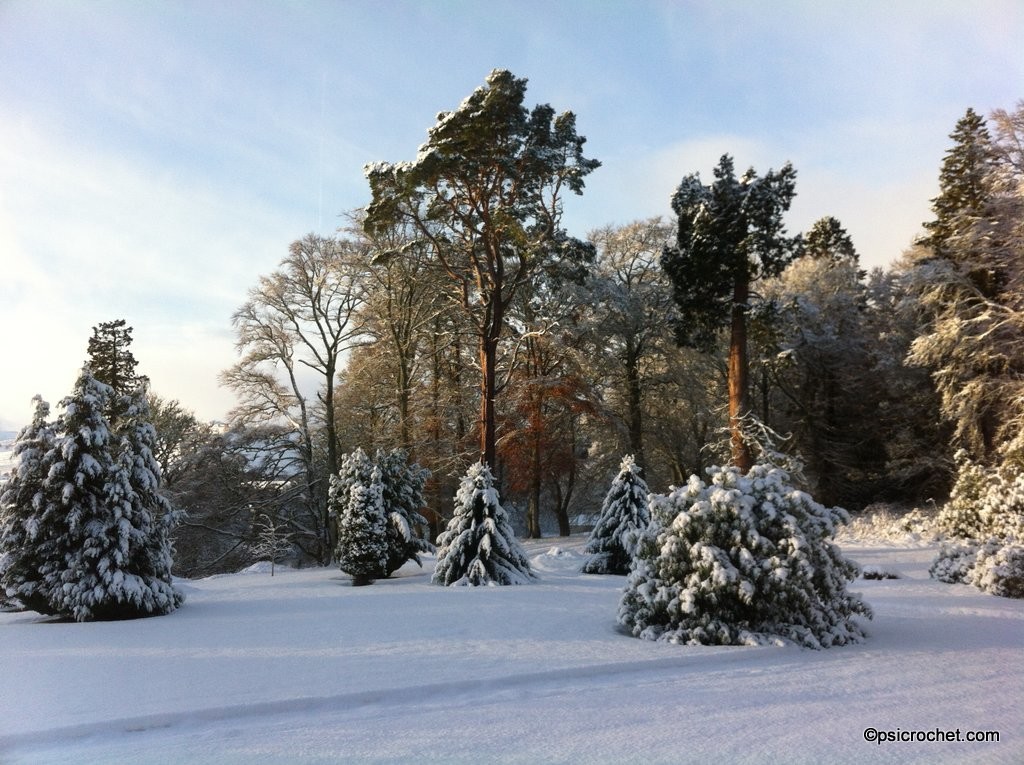 Natures own Christmas trees.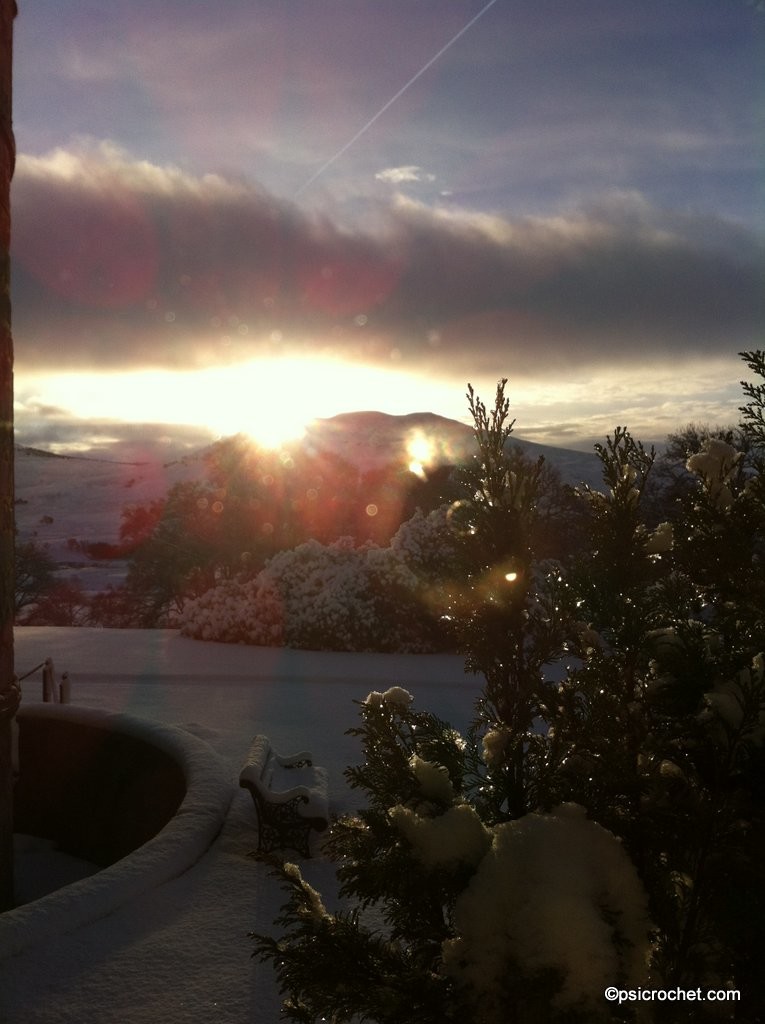 Happy crocheting!