A big thank you and welcome to all of my new pattern club members and as promised my June pattern is published today.  You will find bricks within the pattern menu above.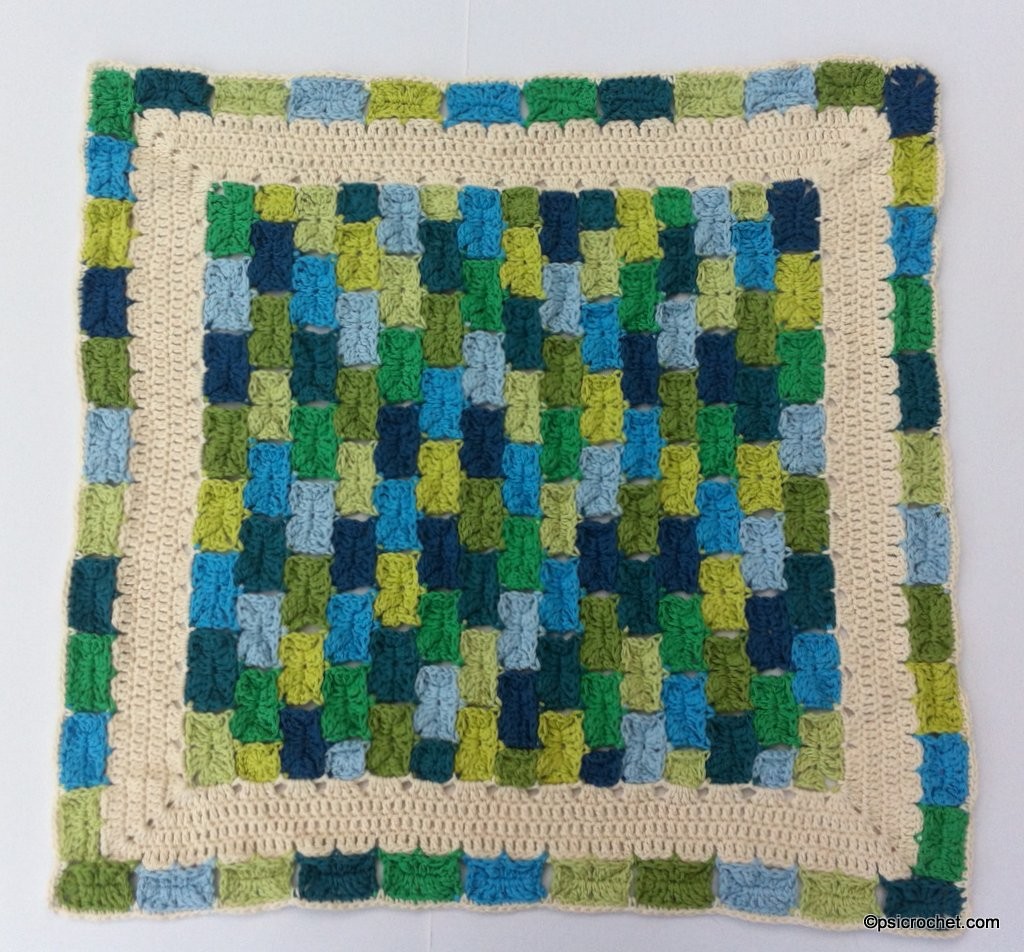 I've also added charts to the pattern which is a bit new for me, but I've worked a few patterns from charts now and I find that although they can take a bit of getting used to, once you are familiar with the stitches and layouts they can make a written pattern much clearer.
My sample is a baby blanket made from Rico Essentials Cotton Aran and my photos here don't really do it justice.  I'm typing this while staying at my Mum's for a couple of days in Cumbria; I may update the photos next week when I'm back at home, but I needed to get the pattern published today for my clubbers!
The instructions include how to make a blanket like the one above, but it would also be a great pattern for a bag or cushion.  As they are small the pattern is perfect for using up all of those little balls from your stash.
Emma is here with me and we drive back up to Scotland tomorrow when we plan to dust off the sewing machine and each make something to wear.  I'll be back in touch soon with our progress.
Take care and happy crocheting!