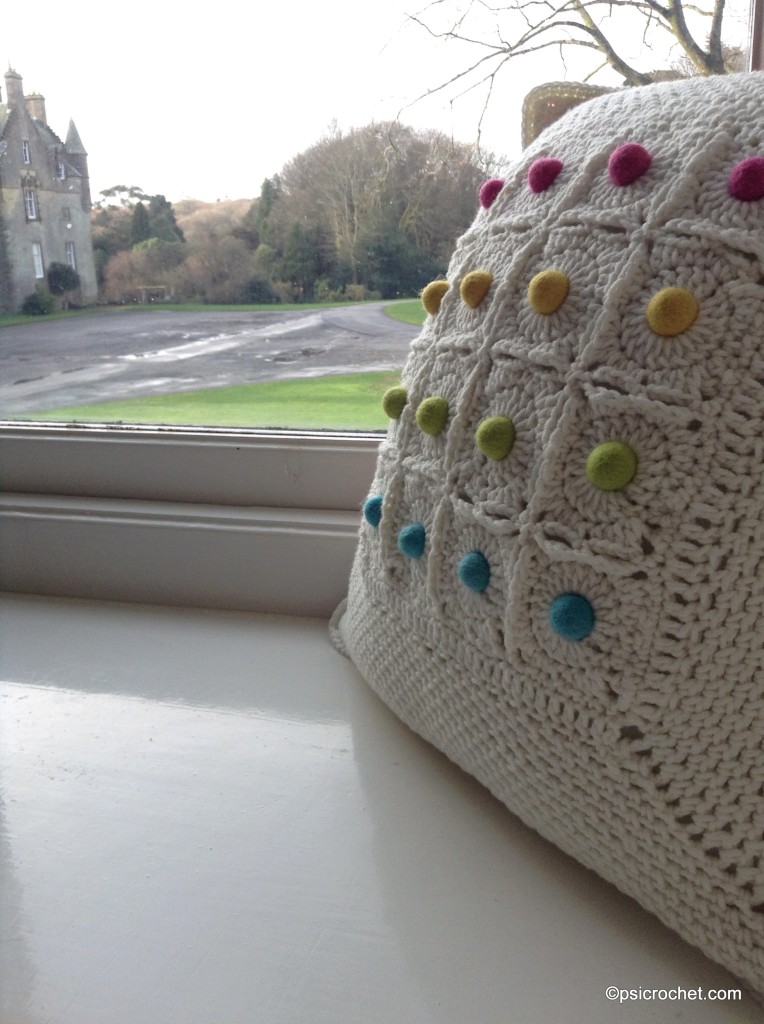 This morning brings a (fleeting) glimpse of sunshine here in south-west Scotland, so my camera had to come out to show you my new motif – Ball and Chain…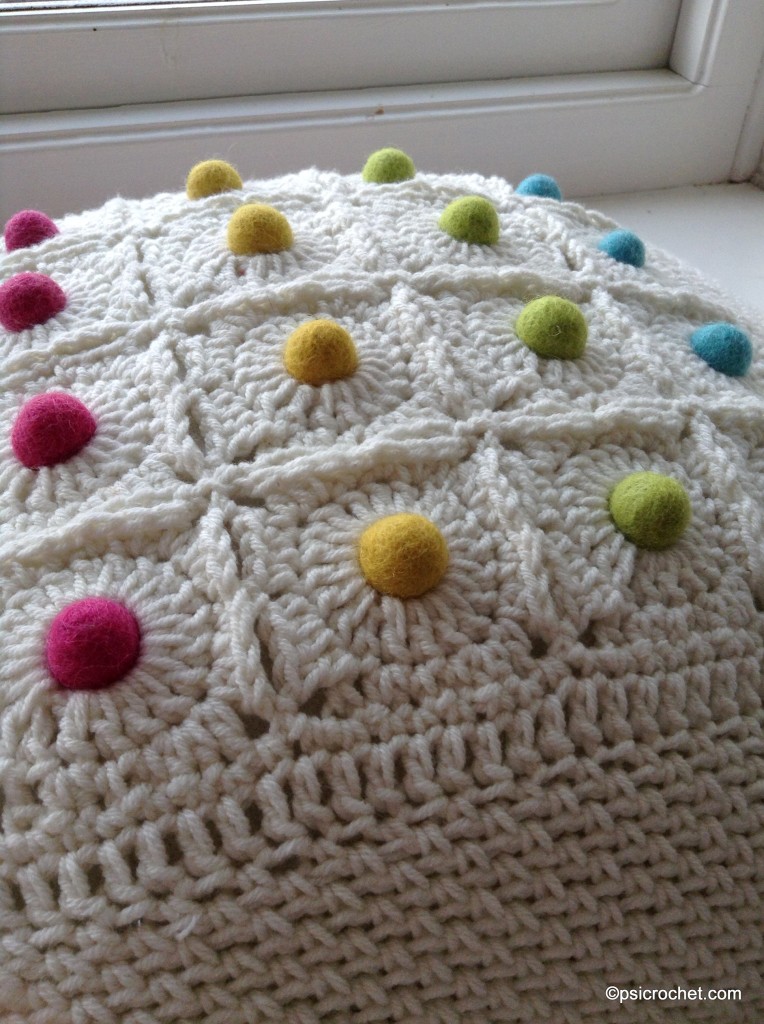 Small squares to showcase the nubbly, colourful, splendour of my stash of felt balls!  No more will these little treasures need to languish in a bowl, idly waiting for a rare, brief stolen glance or distracted poke, but will now sit proudly centre stage on  my sofa.  I just love them!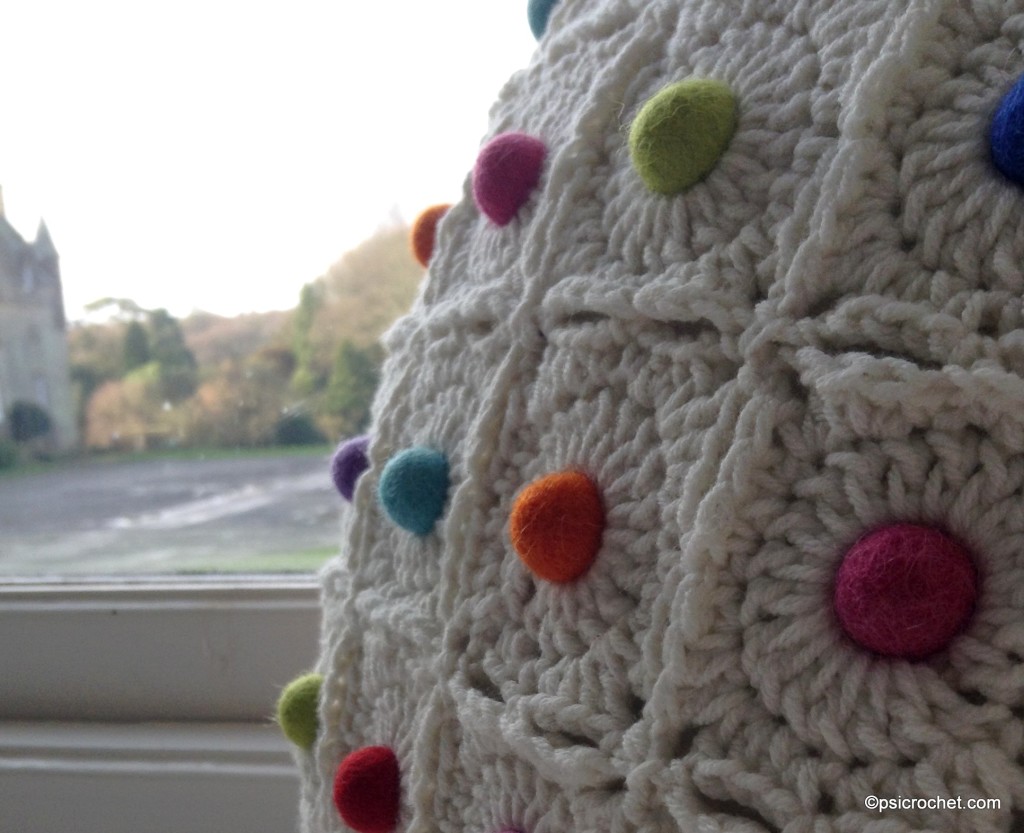 I personally won't be lounging on my felty lumps…  although you may like the thought of a handy massage cushion!  You will recognise the much softer back from my colourful crochet urges a couple of weeks ago – so my crocheting off piste wasn't a complete waste of time!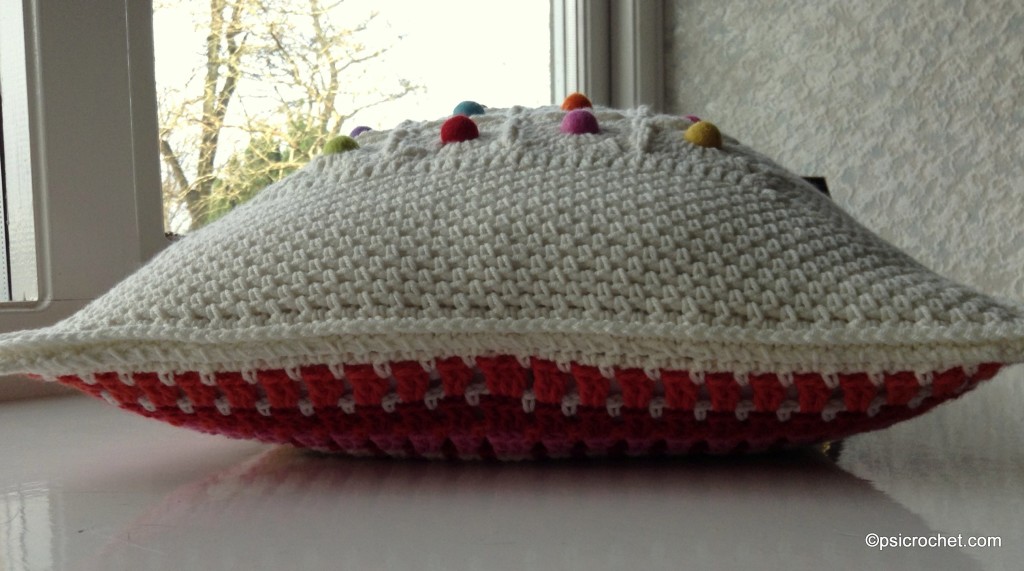 I'm not alone in my love for felt balls…  Sophie is rather partial too.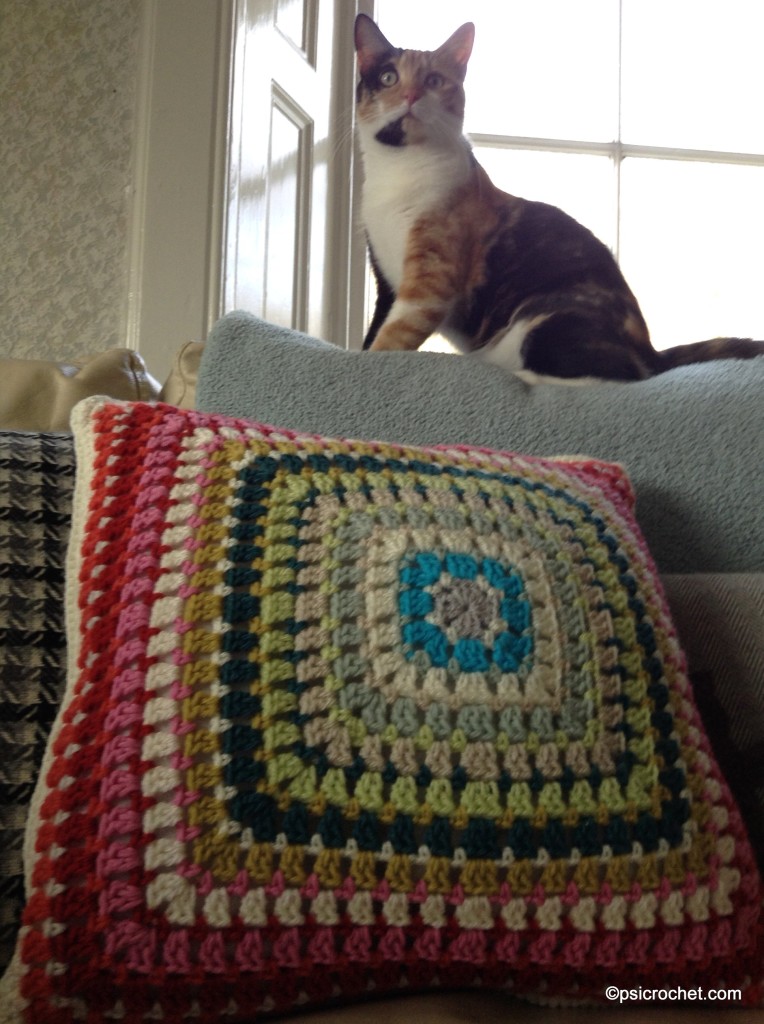 She can whip a ball off me and be away with it like a streak of lightning!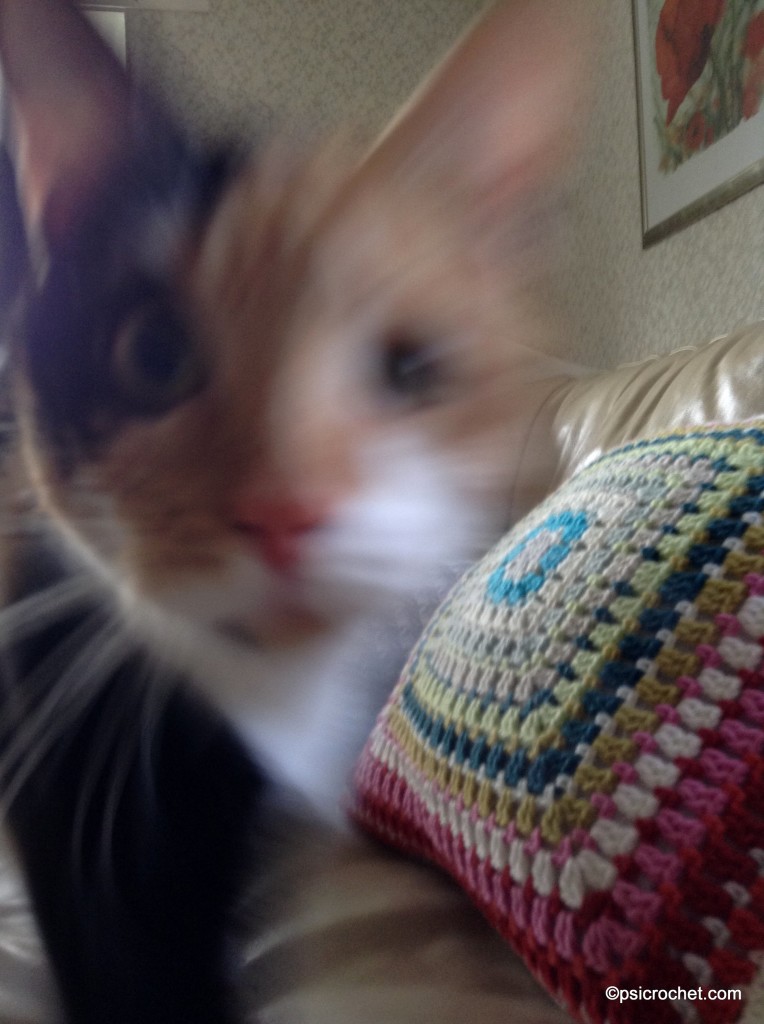 I will be back soon to let you know when the new motif pattern is in my shop and also details of how I made the back.
Thank you to those who have commented since I have started this new website – I really do appreciate your support.