I've been enjoying someone else's pattern for a change!  I wanted a baby hat pattern and this – http://www.crochet-patterns-free.com/2012/05/free-crochet-baby-hat-patterns.html – was perfect.  I made the pattern as stated, the only difference was that I worked the final sc rounds continuously instead of joining each round with a sl st.
I came up with my own flower again using a 4 mm hook and dk yarn.  Instructions below.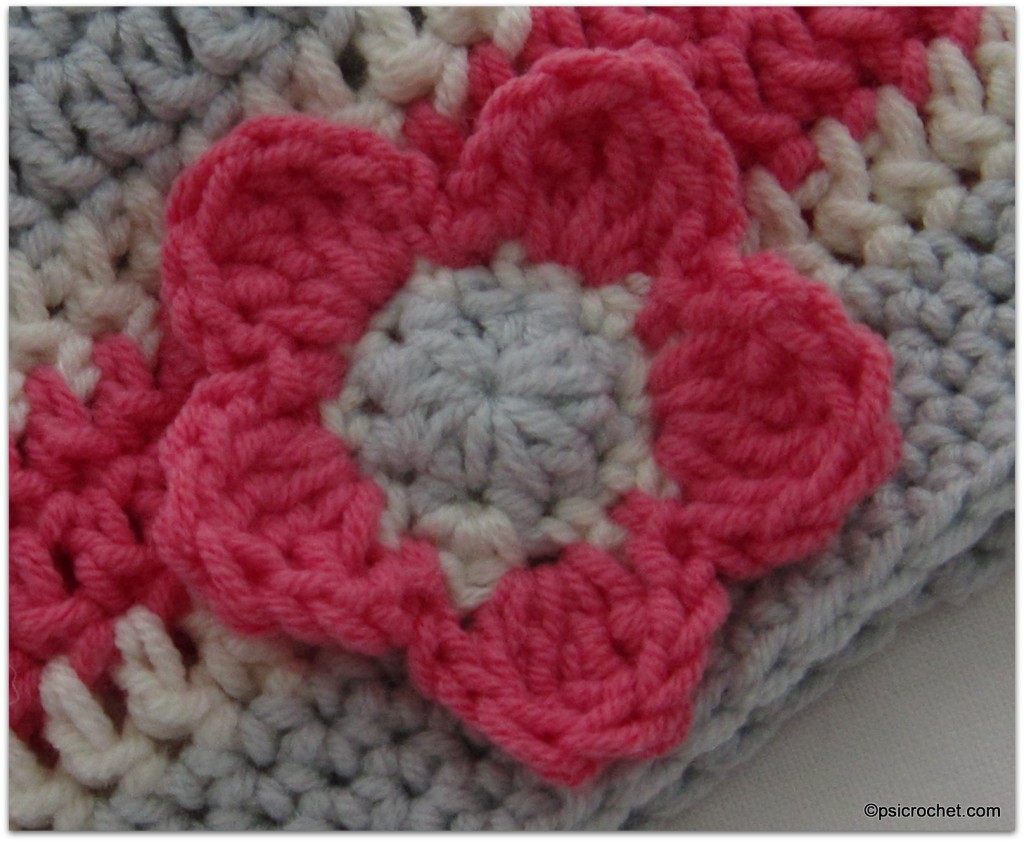 With 1st colour make a magic loop.  Work 12 hdc in loop & tighten.  Join with a sl st into top of 1st hdc.
With 2nd colour work a sc in each hdc.  Join with a sl st into 1st sc and fasten off.
With 3rd colour join into a sc; *ch 2, (dc, tr, tr, dc) in next st, ch 2, sl st into next st.  Repeat from * 4 times more.  Fasten off.
I've also been on a bit of a quest to design my perfect daisy motif –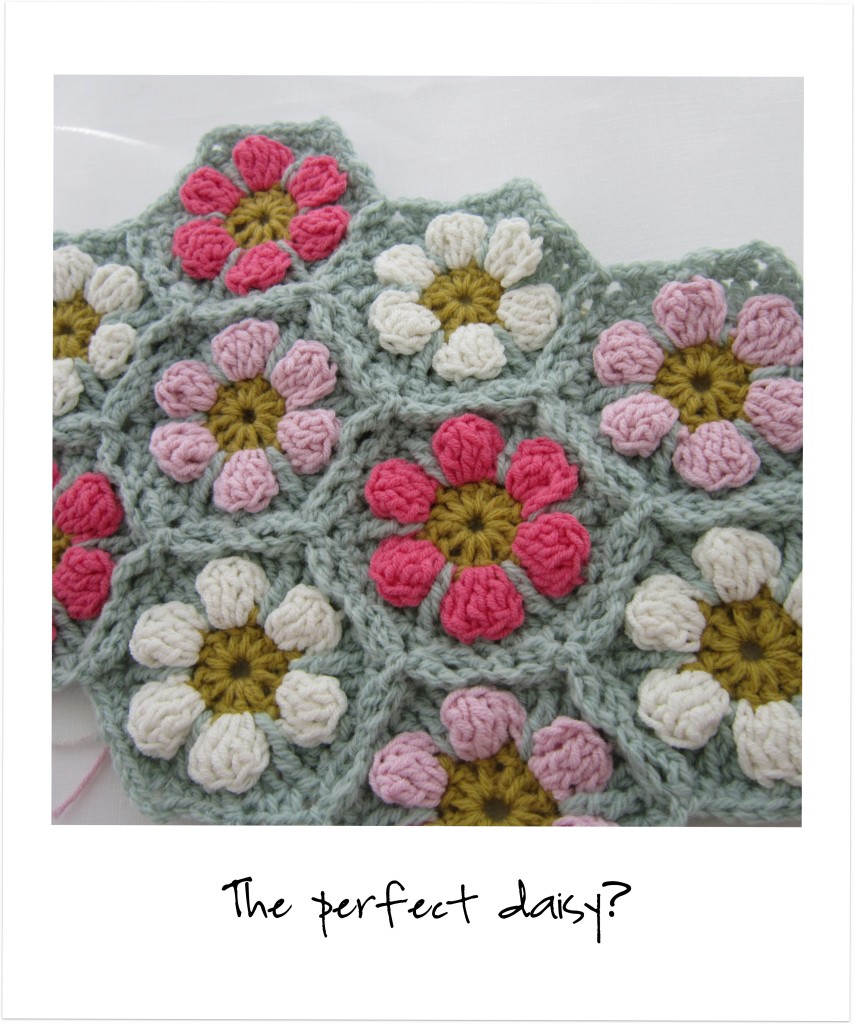 What do you think?  Flatter than my puff daisy hexagon and made in a completely different way I think they may just be my perfect daisies!  Of course my perfect daisy may be someone else's neglected weed, but hey ho, I like them.
Or perhaps some stepping stones?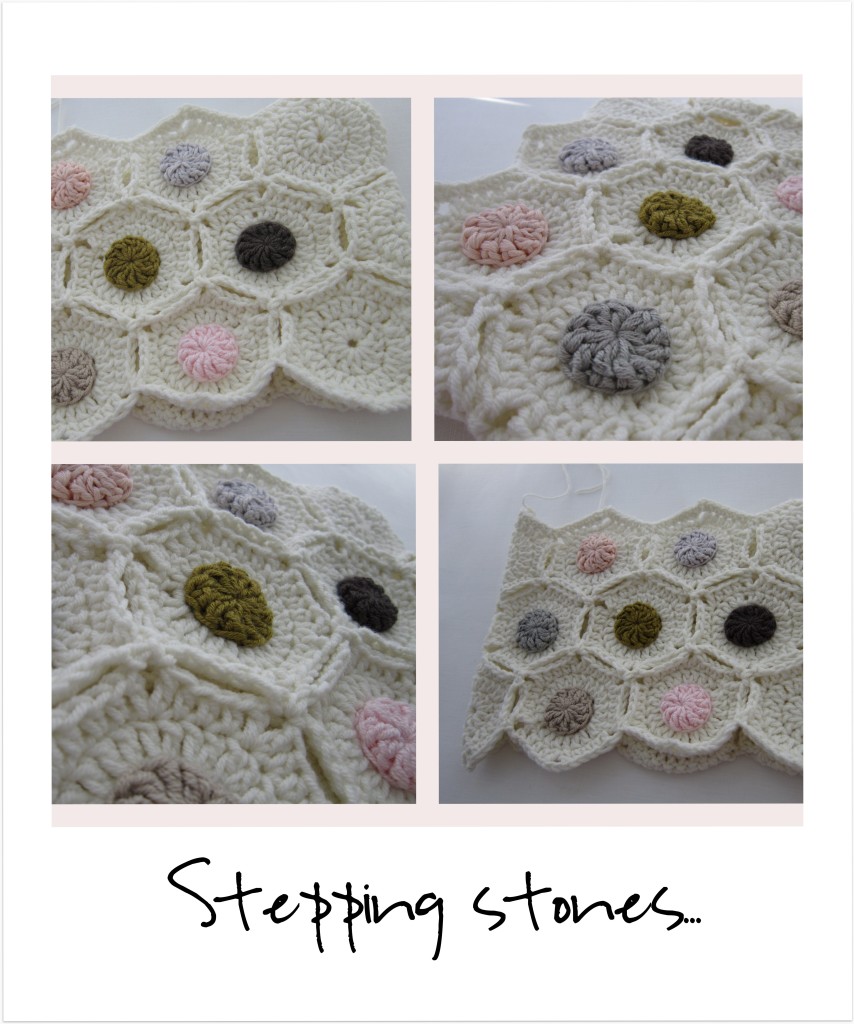 No matter what I'm doing Sophie is always on hand to keep me on the right track!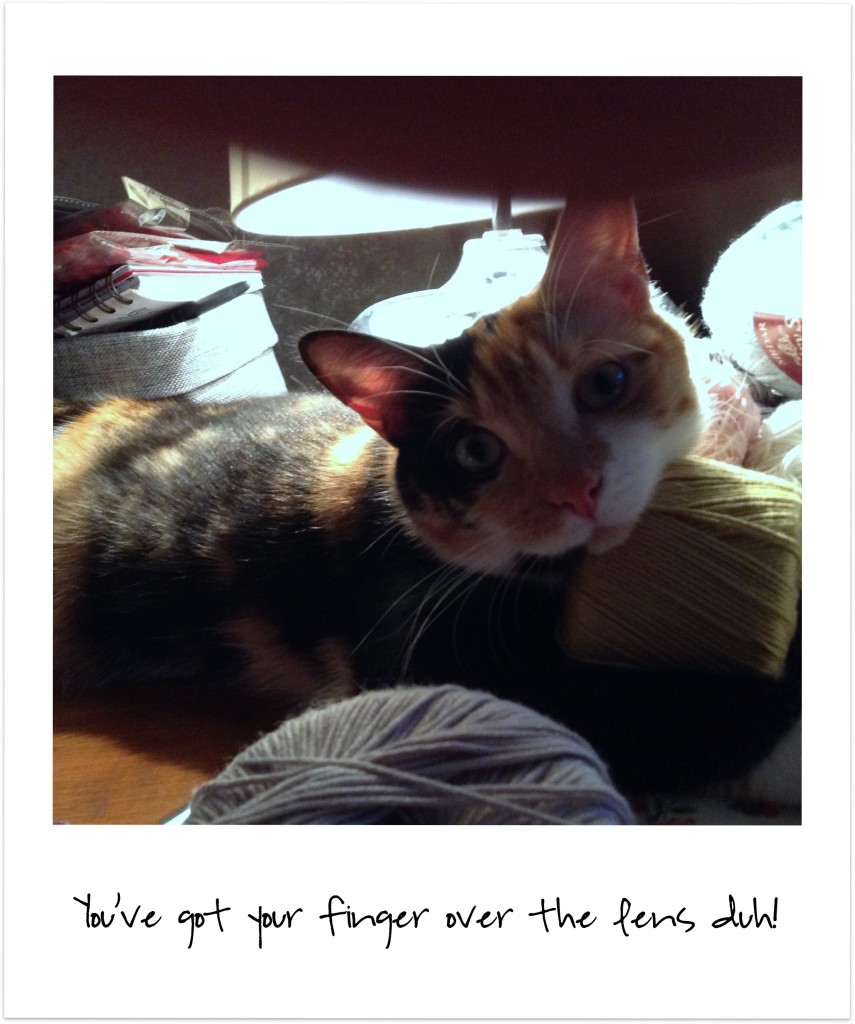 Happy crocheting.